Lockdown has put a halt to all sports, not least boxing.
Unlike footballers, rugby players and cricket stars who are paid a wage regardless of how much they play, fighters are only paid when they fight.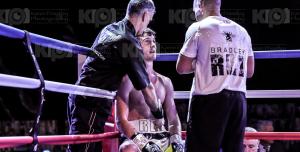 Although that's not problem for the likes of Anthony Joshua and Tyson Fury, who earn more through sponsorships than most people could even dream of, boxers on their way up without a top promotional contract can earn very little between bouts. 
Bradley Rea is one of those plotting his way to the top, winning all nine of his fights so far in the paid ranks.
Fighting on Matchroom Boxing's card at the Manchester Arena last time out, things were looking up for the 'Sting' but that has all been halted by lockdown.
Back to the graft, putting the work in. It's been hard staying on top of training during lockdown but I've done what I can, when I can. Going to put my foot on the gas with my training now, ready for when gyms open again soon and boxing shows commence, whenever that might be  pic.twitter.com/8vXJPlNqA8

— Bradley Rea (@bradrea_) June 10, 2020
Financial worries have always plagued prospects in boxing, and the long break will not have helped many fighters.
Brad said:
"Financially it's been hard for everyone. I know I've been lucky that I got a fight in just before lockdown, literally the last weekend shows were on.
"If I'd have been put on the next Matchroom show I wouldn't have boxed in March."
To fill the void left from not fighting, young boxers are forced to rely heavily on their sponsors for support through their time out of the ring, usually by injury.
He said:
"Im lucky I have good sponsors who are helping me going.
"Lads who don't have sponsors will be lost. They're going to have to get a job, and once they start earning good money and have a a family and house to support, it will be hard for them to come back.
As always, fighters are encouraged to stay ready in the gym because they may be needed on short notice when sport can finally return.
Brad said: 
"Training and dieting has been hard, don't get me wrong, but I've tried to stay on top of it. 
"I've been doing more training than some fighters I know; some people have been treating it as kind of a holiday but I don't want it to be too much of a set back. 
"It's not been too intense but I'm staying on top of the running and strength work, and getting in a bit of boxing."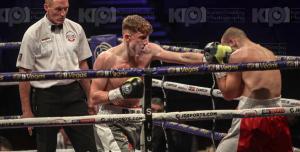 Away from the actual training, the weight of a fighter is a major concern. That's not something the highly rated Mancunian is worried about though.
He said:
"I'm not too worried about my diet, I know I'm walking around heavier than I usually would but as soon as I get back in the gym it'll come off. 
"I've been trying to be good through the week and then if I'm going to have a day off, make it the weekend." 
As usual with fighters, the conversation ebbed towards talking about a fight date.
Although the sport as a whole is waiting for the government to make a decision on when it can return, there has been a lot of talk in the gyms.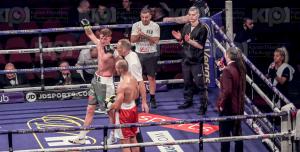 Brad is fortunate to train at Ricky Hatton's gym in Hyde, so has been able to go in with coach Blain Younis even though it's been closed to the public. 
He said:
"We're looking at the start of July. I've been in twice a couple of times with Blain, but Ricky thinks July. 
"I've heard a mix bag about a date, we're all still in the dark a bit. 
"What I'm hearing most is the back end of the year – November or December and then maybe even January and February."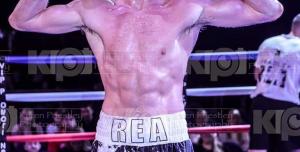 Whatever happens with the sport going forward, lockdown will likely signal a change for the way boxing is run. 
We're likely to see less foreign imports provided for prospects to beat on their way up, and we will almost certainly be seeing young fighters being pitted against each other earlier in their careers. 
Brad added:
"I think it's down to the promoters, when it has all blown over whether they want to go back to the way it was or if this is a chance to change things and start throwing the lads in with each other. 
"If they do they'll put on good fights and sell more tickets which has always been the debate. 
"I'm all for learning fights and boxing journeymen, but a lot of lads linger at that level for too long."