Former Stockport Metro ace Keri-Anne Payne is still confident of being at next year's Olympics despite missing her first chance to book herself a plane ticket to Rio.
The 27-year-old could have claimed automatic selection for the 2016 Olympics back in July, but finished 15th in the 10km marathon swim at the World Swimming Championships in Kazan.
It is a far cry from four years ago when Payne became the first British athlete in any sport to confirm qualification for London 2012 after reclaiming her 10km open water world title in Shanghai.
However, Payne, who won silver at the 2008 Olympics in Beijing, did win last month's 10km open water test event in Rio for next year's Games and she insists she is not about to hit the panic button just yet.
"The Rio test event was a great competition to go to," said Payne, speaking as a Jaguar Land Rover Academy of Sport ambassador.
"We're very lucky in my sport that we get to swim in the Copacabana beach. Not only is it a really iconic place to be, but this race and the Olympic race is going to be about who is the best open-water swimmer.
"There are waves and currents to deal with and unfortunately there are animals to deal with as well. There's a lot of stuff you have to come to terms with, but I won the race so I'm very happy with that.
"That came after not the best summer for me in terms of sporting achievements. I was just out of the World Championships in Russia, which was the first round of qualifiers for me for the Olympic Games.
 "I needed to be top ten in the world, but I came in 15th. Fifteenth in the world isn't a bad position to be in, but it isn't a position I trained for and prepared for all year."
All is not lost for Payne and her hopes of competing at a third Olympics as there is still a qualifying event in Portugal next year to secure her place in Brazil.
And Payne hopes she can still put the disappointment of finishing fourth at London 2012 well and truly behind her.
"The word London ended up being this coo, with 'London this' and 'London that'," she added. "I was adamant that I didn't want the Rio Olympic Games to be like that. I decided to do something quite radical.
"I bought a dog and decided to call it Rio, so now when I talk to journalists and say that everything I do is for Rio or that I'm setting up for Rio, it's a little joke that I have with myself.
"It means I've got a great opportunity. At home, I'm always thinking about it. It's always on my mind. It's not a huge thing but it is part of everyday life.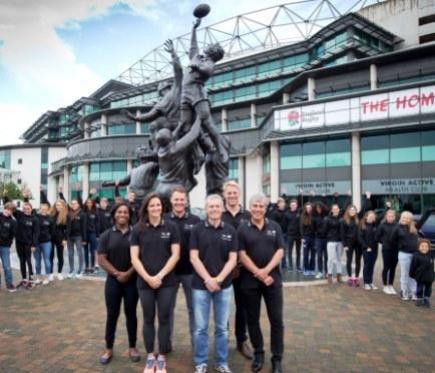 RIO OR BUST: Payne says she "will" make the Team GB squad for the Rio 2016 Olympics as she seeks to better her fourth place at London 2012
"It's something I'm quite comfortable talking about and quite confident talking about as well.
"I'm very excited to make the team. I will be making the team, because I want to get back to Rio, my favourite city.
"I can't wait to go back at the Copacabana in the setting of the Olympic Games."
Keri-Anne Payne was speaking on behalf of the Jaguar Land Rover Academy of Sport workshop programme in partnership with SportsAid. For more information please visit SportsAid.org.uk