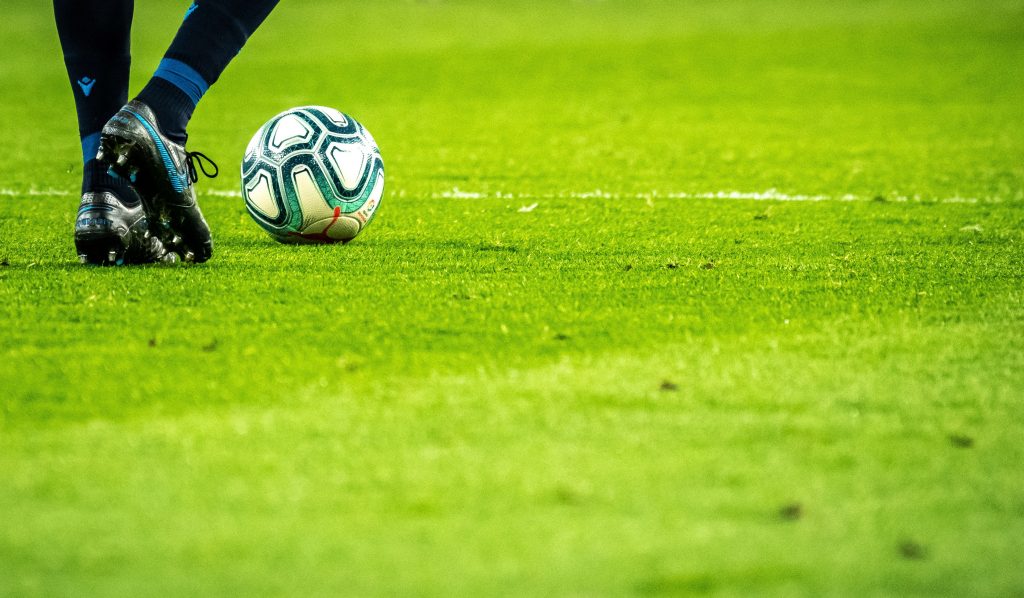 Football is the nation's favourite sport and one which has a diverse range of players from all kinds of ethnicities, religions and backgrounds, yet British South Asians do not seem to make the cut.
South Asians make up about 7% of the nation's population, that is roughly 3.5 million people, but this does not reflect wholly in English football, whether that is professional or semi-professional players, members of the media or coaches.
In top flight football, there are only two South Asian players in the English Premier League, Hamza Choudhury at Leicester City and Neil Taylor at Aston Villa.
So why is it that there are not enough South Asians making it into English football?
Is it because South Asian role models in football are few and far between?
Or is there a lack of parental understanding of a football career?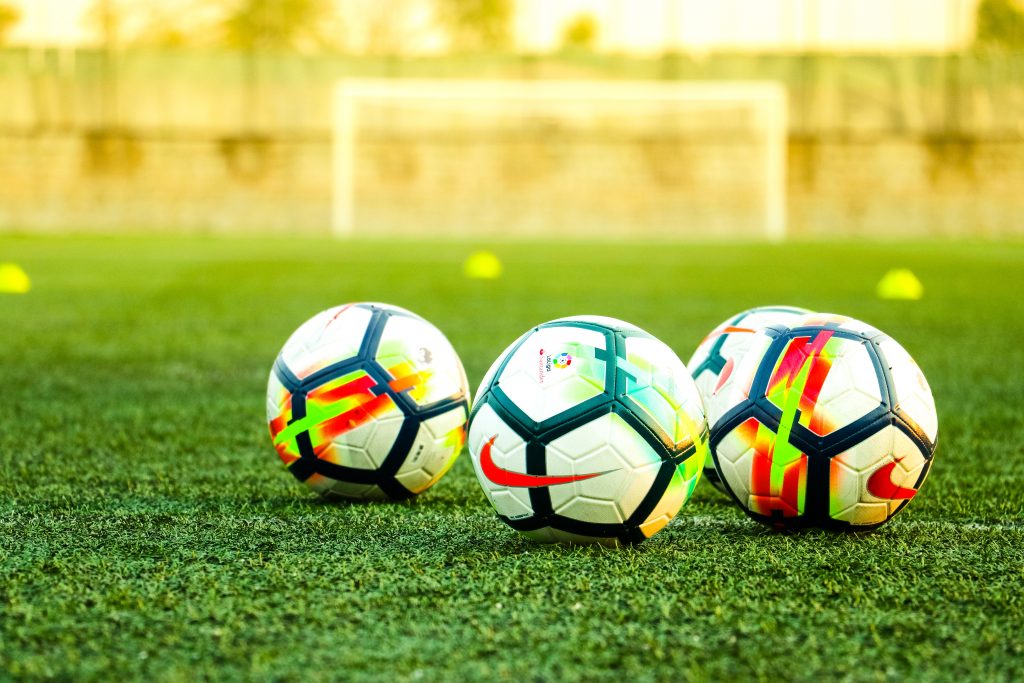 Imrul Gazi, manager of grassroot club Sporting Bengal said there are two reasons why he believes there is a massive lack of South Asians in the English football ranks.
He said: "For me personally, I think what we are lacking is role models.
"If we look at all the other communities, be any community across the world, they have role models, kids have aspirational ambitions.
"Our kids are growing up without any real models that have come from their own community."
Imrul also talks of players losing ambition in the sport by the time they reach the age of 16.
"They seem to lose that drive… one of the biggest reasons for that is attitude and the lack of desire, the lack of hunger to compete and go and compete against white and black counterparts at the same level."
There are also educational issues which need to be addressed, Imrul added.
He spoke of managers and coaches, at non-league and professional level, understanding the social and cultural barriers and working together to support young players. 
Imrul also said: "There's an opportunity that if you're of the right age and have the right talent it is never too late to be picked up."
He explains the importance of young players knowing of non-league teams: "There is most definitely a piece of work that needs to be done about non-league football and the opportunities within non-league football. 
"Are we missing a trick? I think we definitely are."
Imrul also spoke of parental support not being an issue anymore: "If a child is good enough, they will support their child and they will grow.
"I'm seeing a lot of parents going out of their way to provide extra coaching and paying for their talent, so I don't think that's a question anymore."
He also talks of the reason why young South Asian players are not getting scouted because of preconceived ideas or stereotypes.
He also added, if a child is coming up the ranks in an academy and playing football, it is a success story that needs to be promoted.
BBC Sports journalist Saj Chowdhury said the topic of South Asians in football had been brought up quite a few times in the past 20 to 30 years.
When asked about why we see a lack of South Asian youths in football, Saj said: "I think primarily the parents are concerned about what future there can be in football."
He also pointed out we don't see many South Asians going into a range of other sports either.
But he is hopeful that we will see an improvement: "In the next 10 years, I think we're gonna see a big change in loads of sports where you're gonna have people of Asian background."
Parents now with an Asian background have grown up in an English climate where they are not scared of what future there can be in football for their children, Saj said.
This could be the turning point we need to see more South Asians in English football.
"All the clubs are doing a lot… I think a lot of that is not actually reported, the amount of work the clubs do," Saj added regarding what football clubs are doing to bring in South Asians.
Saj also mentioned there are quite a lot of South Asian FA coaches and that we will see a lot of progression.
"Like I said I'm very very positive about the fact that we will see a really big Asian player come through in the next few years… it's just a matter of time."
When discussing what the FA are doing, Saj said: "I think they've realised they are seriously unrepresented and I think they're going about it in the right way.
"The fact that they implemented it, says a lot about them."
What are The FA doing to bridge the gap?
In 2015, The FA launched the initiative 'Bringing opportunities to communities' to increase Asian inclusion in English football within the four seasons between 2015 and 2018.
This included identifying and profiling Asian talent and success and supporting grassroot clubs including coach development.
Kevin Coleman, former Equality and Diversity Manager, at the FA said: "We were trying to change the narrative and the perception more than deliver Asian inclusion programs.
"If we weren't doing it, people would say why not?"
Kevin explains that the FA have moved on to the next initiative after the success of the first.
The new FA initiative, brought forward in 2019, again looks at Asian inclusion across the grassroots game.
There are five pillars to this plan, Kevin explains.
"One is around ourselves, we can't try and change the game if we're not being more inclusive to Asian communities ourselves."
The second pillar of the plan is around illustrating and raising awareness of the pathways into the game.
The third pillar revolves around coaching, this is getting more coaches and referees through grassroots football.
For the fourth pillar, Kevin said: "We've got a different pillar of work, because there are less Asian females playing full stop, we need to approach that area slightly differently than Asian males."
This comes from Sport England data which shows Asian women are the least active social group.
The last part is the engagement of the communities. 
"How do we engage communities? How do we work with Asian fan groups? How do we produce more media that raises more awareness of this issue?"
Kevin explains that "this second plan is more ambitious and it should have more of a noticeable impact."
He adds: "It's as much about creating awareness, more in the media, getting people talking and aware of the issue. So influencing other people.
"And I think the more that people hear about our plans, the more they'll have it in their subconscious mind, and the more over time will have an impact."
When asked why he thinks there are so few South Asians in football, he responded that it is a complex question as Asian communities are very diverse, with 40 to 45 different nationalities, four to five generations and three to four different faiths.
He also adds that development is a regional thing.
"Asian males are some of the most likely to play football, so Asians are playing football, but I think it's just not as representative in the professional game.
"And that's what most people see, you know, because it's on TV, for example."
Kevin also spoke about Asian coaches: "If, especially for young Asian boys and girls, if there's the Asian coach who's a role model they can look up to, then you'll probably give them more ambitious goals to look forward to."
He talks about how skills picked up through refereeing and coaching will benefit young people, whatever industry they go into.
"Sport as well is something that can help people throughout their working life, whether it be through networking, socializing, general health, so I think we need to sell to parents all the other elements of football and sport."
We also spoke of young people balancing their education with their sporting passions: "There's no reason why young people can't pursue their dreams in sport, and without it negatively influencing their academic career."
Kevin also added how Asian parents now are much more understanding.
"I think, over time, because now, a lot of Asian communities are at third, fourth, fifth generation. So a lot of especially dads, Asian dads, who were born and brought up here, who have a really good understanding of, you know, the football pyramid.
"So I think that's probably going to disappear over time."
We also spoke of Asian role models in football and how they can influence young South Asians in the game.
"There are lots of Asian role models, whether it be coaching or referee, in almost every role within the game, there are Asians across there.
"And part of our work is to highlight them so people are aware.
"The more it feels like the game is more inclusive, the more young people feel like it's a game for them."
For more information on The FA's scheme to promote inclusion: https://www.thefa.com/football-rules-governance/inclusion-and-anti-discrimination/asian-inclusion/faqs