Southampton Football Club came knocking for Will Ferry some 18 months ago when, as a 16-year-old, he was a member of Bury FC's Academy.
Having just made it into the Saints' under 23s squad at the tender age of 18, Will recently agreed to meet me at his family home in the North West.
When talking with Will, he speaks with great affection and respect for his club, but Southampton were not the only saints going through my mind as he spoke.
The words of St. Ignatius Loyola: "Give me a child until he is seven and I will show you the man" resonated, as Will told me of his life in football since the age of five.
Yes, Will really has been playing football since he was five. But, by the age of seven, whereas some of his peers had long since been signed as affiliates to big clubs in the Northwest, Will's numerous trials had not resulted in similar success.
Will said: "I hadn't had enough time to improve on the things the clubs identified when I did my trials."
But the attitude he showed as that seven-year-old boy was a prelude to the man he has become. In the most mild-mannered and genuinely amiable of ways, Will has grit.
It is a grit underpinned by an abundance of natural talent and an equal amount of expert coaching that has facilitated his progress to the brink of Premiership football.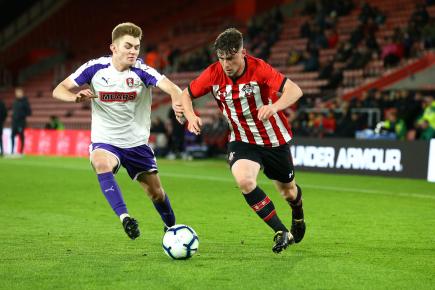 But, without that resolute attitude no amount of footballing ability would have brought him so far.
Soon after arriving at Southampton's academy, the specialist staff there identified that an old metatarsal injury remained unresolved. And so one of his first acts was to take two months out for rehab after having a pin inserted in his right foot.
The left-winger then had a brief spell playing again before he developed a stress fracture in his lower back.
This was serious and took him out of training six months. So, in Will's first season he lost a total of eight months due to injury.
But this is a young man with a determination and a work ethic to match any professional at the top of the game. There was no summer let-up for Will, as he decided to spend the entire off-season at the club, working on his fitness.
The results have been startling. Within five months of his return to the game, Will has now progressed to the Under 23s squad and has also been called up to the Republic of Ireland Under 19s, where he's managed to bag himself a couple of impressive international goals.
Both the player himself and the staff at Southampton can be rightly proud of the collective efforts that have gone into getting him where he is today.
I asked Will if he hesitated the moment the premiership club made a bid for him.
He said: "Yeah, I did. It's a big step isn't it. It was daunting really. You always work towards it but, personally, I never really thought it was going to happen."
He went on to explain that he had only just finished his GCSEs two days before the offer came in and that if he was to sign then Southampton would need him to report for pre-season training in 11 days time. It was a lot to think about in a very tight timeframe.
The hesitation was both emotional and duly diligent. Will had to make sure it was the right decision for him to move to the other end of the country and away from his family at such a young age.
He added: "I talked to my mum; she obviously didn't want her son leaving home but at the same time wanted what was best." And so it was decided that Will would go and pursue his ambition of playing top-flight football.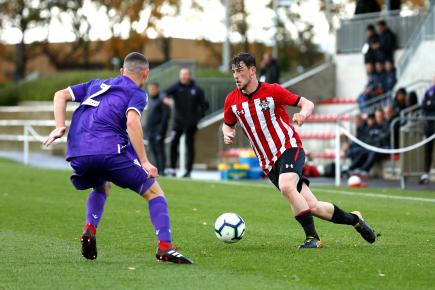 Characteristically, he didn't tell friends back home about the offer until he was packed and about to leave for the south coast.
He said: "I'm not the kind of person to boast about things; there's no need to show off about what you do."
Will describes the facilities at Southampton and the support network around him at the club as "perfect."
Extensive safeguarding arrangements are in place to look after the youngsters throughout their time at the club, and many of the daily tasks such as booking transport home are taken care of by the staff in order that the lads can focus on their football.
He spoke fondly of the coaches who have clearly helped him build his confidence and progress as quickly as he has, even in the face of the adversity with which he was confronted when injured.
It was genuinely interesting to hear of how Academy lads live. I had envisaged something similar to halls of residence that you may find at a college.
But no, they all live with "host families" that have been recruited by the club to house their young players.
He said: "I'm pretty sure all of them are big Saint's fans, so they're keen to help the next generation."
Will tells of a genuine liking of the hosts with whom he lives, along with three other Southampton players.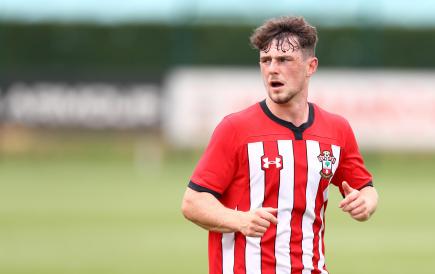 He said: "My house tries to be like a family, so we always eat dinner together and watch football together. They try to make it as much of a family environment as possible. For the players who don't get to go home at weekends they do need that feeling around the place."
Will also talked of a really good atmosphere around the club that is "pure giddiness", with humour being a staple ingredient of everyone's day.
He said: "The under 18s are very loud. You'll be walking down the corridor and you can hear them at the other end, singing and dancing, whether it's with no clothes on or whatever."
Of course, Will does still have his feet on the ground and has to contend with much of the everyday grind that any of us have.
The night before I met him, he had endured a particularly long and arduous journey home for Christmas, after a drone invasion at Gatwick airport had disrupted flights across the country.
I happened to arrive at Will's house just as he had opened his mail, only to find he had received a fixed penalty notice for a bus lane incursion.
It is good to know that even a young man on the brink of first team premiership football has to deal with some real-life issues just like the rest of us.
The only comfort I could give him was that it did seem like a silly pace to put a bus lane to me.
Will's sense of reality is informed by his close proximity to dressing room culture and grass roots' football from an early age.
He had watched his dad play amateur football every weekend and had been around players, absorbing the atmosphere.
And, of course, even as a young boy, he would be enlisted to help clear up the dog shit from the park so that his dad's team could safely take to the pitch.
Such foundational experiences have ensured that Will doesn't get carried away with his success.
Having left Sale Grammar with a bagful of GCSEs, Will is a bright and articulate lad. He has a strong sense of what is going on in the world outside of football and is a fascinating conversationalist.
With realistic elite footballing ambitions well within his grasp, this extremely personable young man must be a sponsor's dream in the making.
Images courtesy of James Bridle/Southampton FC, with thanks.