According to PSE, in Greater Manchester it is estimated that 600,000 residents are currently experiencing the effects of extreme poverty. In addition, as many as 1.6 million people are at risk of sliding into deeper poverty.
Following the landslide victory of the Conservative Party in the General Election in December, a group of Manchester City fans decided enough was simply enough and that their community now needed more help following a decade of Tory rule, which had plunged so many in the local area into poverty. 
The launch of the MCFC Fans Foodbank Support in December last year follows the success of a similar scheme in Liverpool- the Fans Supporting Foodbanks initiative. 
The scheme in Liverpool was set up five years ago to promote cooperation between fanbases, encouraging people to donate food and support their communities while aiming to push back against the crisis of food poverty borne out of a decade of austerity.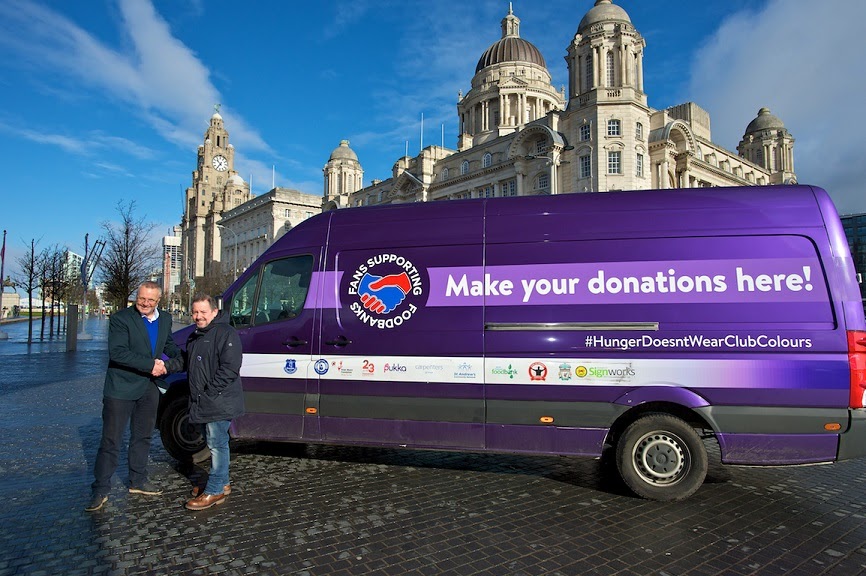 Hunger Doesn't Wear Club Colours: Fans Supporting Foodbanks scheme which was started by Liverpool and Everton fans on Merseyside
For Alex, the ability of football to unite a community meant that the opportunity to utilise this sense of solidarity in the hope of driving down food poverty within the local area, was quite simply staring fans such as himself in the face. 
"Our first collection was on New Year's Day, and we decided to get started following the December 2019 election. The North West was already the region with the greatest reliance on foodbanks, and the election of a Tory majority government meant it was only going to get worse. It was past time to get involved," he says.
"We got in touch with the Fans Supporting Foodbank initiative which started in Liverpool five years ago and has since expanded across the country. We operate under the slogan 'hunger doesn't wear club colours' and aim to make a difference in our communities, and therefore change society at large."
The latest figures show that 110,000 food parcels – enough food for an individual or family for three days – were handed out in Greater Manchester between April and September last year. 42,000 of those went to feed children.
The number of food parcels handed out in Greater Manchester increased by 23% over the last year – faster than the national average of 19%. The situation is not expected to improve this year, and is, in fact, worsening rapidly.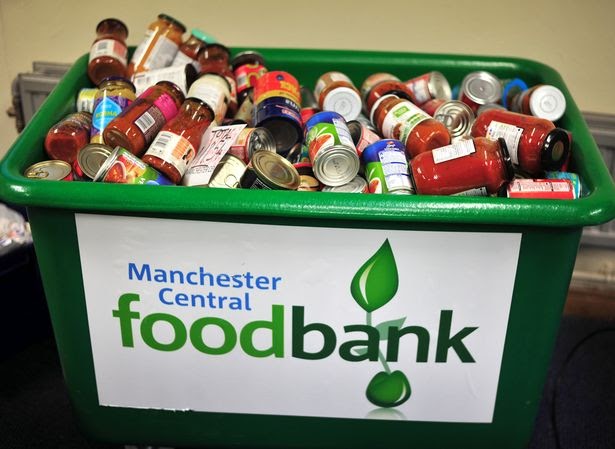 Donations: All donations to MCFC Fans Foodbank Support on match-days go to the Manchester Central Foodbank
The system that has been set up by those at MCFC Fans Foodbank Support means that all donations go to the Manchester Central Foodbank.
"We are working in aid of Manchester Central Foodbank which is based on Oxford Road and covers an area from Rusholme through Ardwick, up into Harpurhey and beyond. They are a Trussell Trust centre," Alex explains.
"Everything donated to us on matchdays – food, toiletries, cash – goes directly to the foodbank who then distribute it to those in need.
"We're currently set up at every weekend home game – or both men's and women's games – and hope to expand to midweek games in the future."
Alex says that the response to the scheme since it started has meant that the first four months of the initiative have proved nothing short of a resounding success.
"Turnout has been great from the start. We hoped for, asked for and expected a great response from City fans, and we're pleased to say they have delivered in emphatic style. More than a tonne of food collected in the first six weeks tells its own story," he beams. 
"The underlying message of solidarity with our local community, and with communities across the country, also seems to be getting through. This applies both to the fans who have engaged with the wider Fans Supporting Foodbanks initiative, and also to other community groups who have got in touch."
Alex is determined to now ensure that the initial promise of the first four months of the scheme are now built on to ensure that more relationships can be formed and, therefore, more of those in need can ultimately be helped.
"We have started developing relationships with the likes of Feed Manchester, Shelter Manchester and Bankuet. Collecting food on match-days is a major part of what we do, but it is only one part. For example, the Liverpool and Everton group do regular homeless breakfasts, outreach programmes with religious groups and schools, and so on.
"We're only a couple of months old, but we'll get there too and have big plans. If anyone reading this works for a community group and wants to get involved, or wants to do something in their workplace, get in touch and we'll happily welcome you aboard. The major thing we've learned is how easy it is to get started and take action."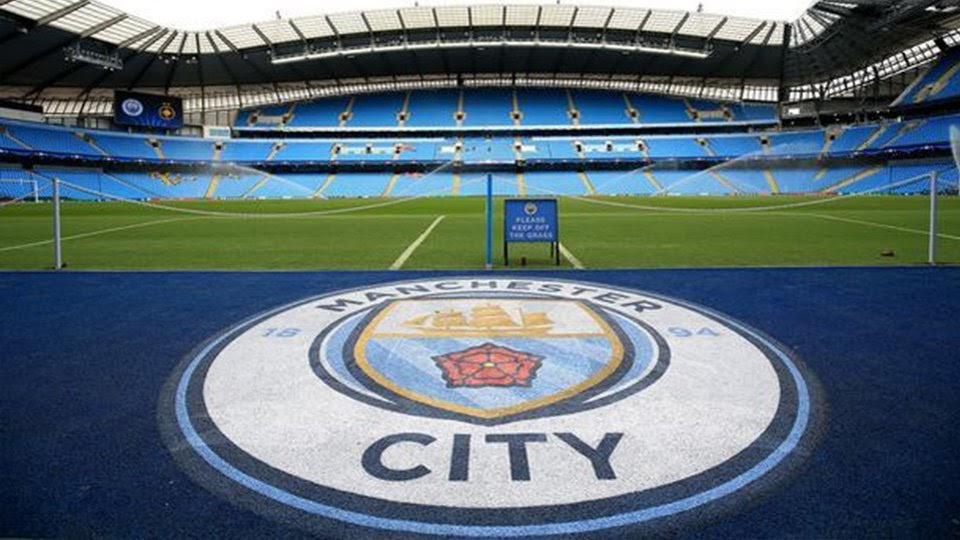 Community Club: Alex hopes that Premier League giants City will continue their support of the Manchester Central Foodbank
Following the early success of the MCFC Fans Foodbank Support, it is hoped that the club itself will soon come on board in a more official capacity. 
"Some staff from the club came to our initial collection with a donation, and since then we've been trying to organise another meeting with them. There's all sorts they could help us with, but we need to talk to them in more detail," he admits.
"Liverpool have a drop off point in the club shop and their staff take time out of work to volunteer at the local foodbank, so there's definitely things that can be done if City are willing."
Despite the slower progress in that regard, the response from other institutions in the city has given Alex a real sense of hope that the initiative can gain even more support in the near future.
"We've had interest from the Council, local charities and businesses, the MEN and the official City supporters' groups at home and abroad, so we don't want the club to be left out. We're massive City fans after all, so working with the club to make a difference is something we'd like to do. 
"After all, City promotes itself as a community club, so I'm sure they'll be up for helping us and, through us, the communities and fans who have stuck with them through thin, thinner and farcical over the years," he adds.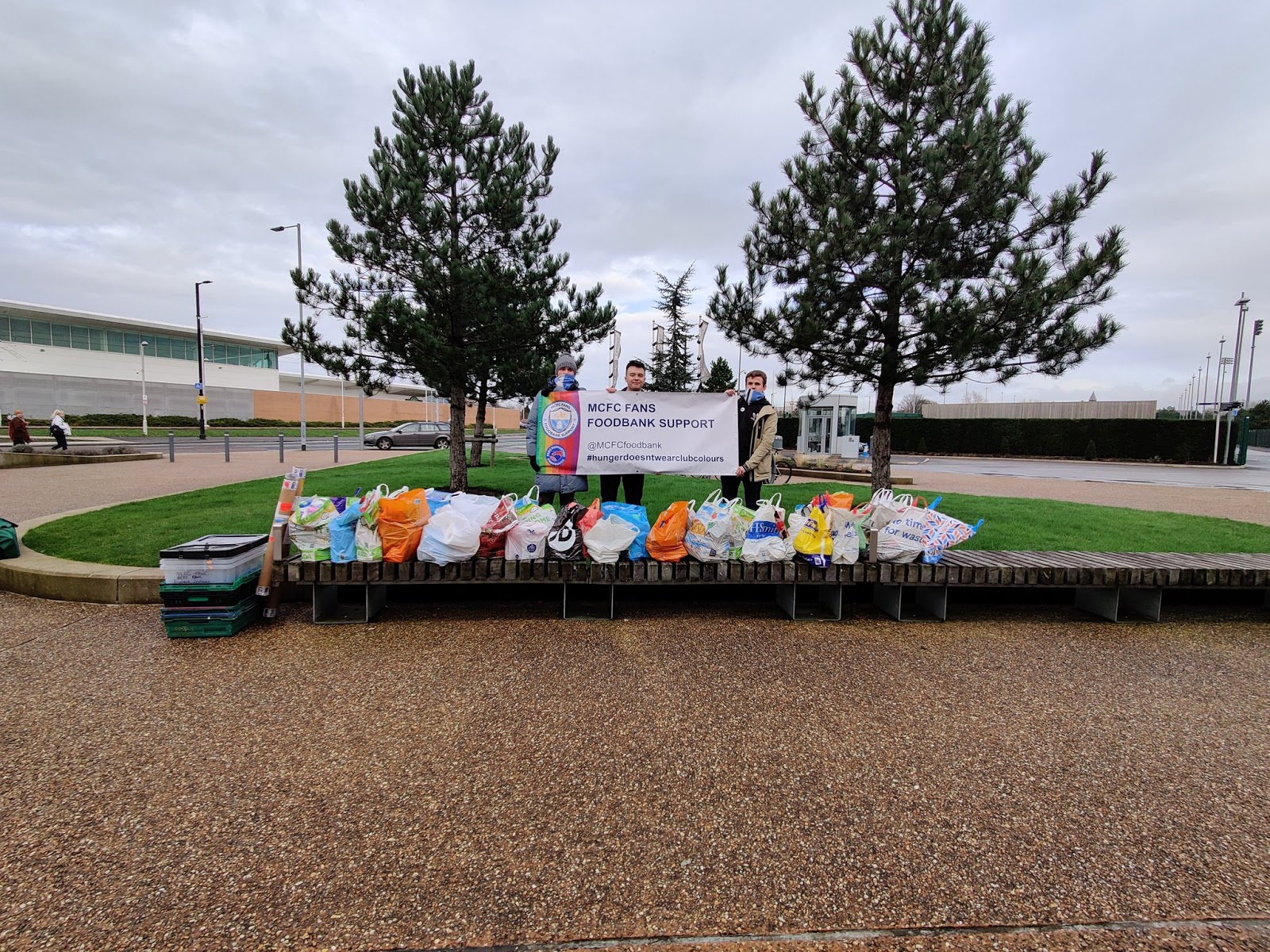 Solidarity: Donations from fans of all clubs are required to turn the tide against Tory austerity
It is not only Manchester City fans, however, who Alex is urging to get involved in this scheme. In fact, he is steadfast in his belief that the fight against austerity can be won if fans from all clubs put tribalism aside and unite against poverty. 
This is a crisis that is currently being felt not only in this area but in every major city in the country and, as Alex points out, the only way to combat this is through solidarity irrespective of one's background and general tribalism.
"There is a crisis in every town and city in the country, and it's getting worse – but football fans have a unique potential to fight this if we work together. It doesn't matter to us whether you're a Manc, Scouser, Cockney, Geordie or anything else.
"By putting tribalism aside we can empower each other and push back against the misery imposed on us by austerity. It's not charity, it's solidarity – with our communities and with each other.
"On our opening day we had a big group of Evertonians come down with donations, and we're expecting a big turnout from Liverpool fans in April. We've also had great turnouts from Crystal Palace, Arsenal and Chelsea fans at our collection.
"Fighting past tribalism and getting everyone on the same page is a major goal of Fans Supporting Foodbanks. Imagine the power football fans could wield if we worked together?"
Despite the solidarity shown by fans from clubs such as Liverpool and Everton – both of whom hail, of course, from Merseyside – Alex feels that more needs to be done to ensure solidarity exists between supporters of all clubs across the country. 
For all the clear social problems shared by those residing in Liverpool with those in Manchester, there have been many accounts of supporters from the Manchester clubs singing songs towards supporters of both Merseyside clubs on the subject matter of poverty within Liverpool.
For Alex, it is time for this taunting to stop. 
"The idea of singing 'feed the Scousers' is just so incredibly moronic when their fans are bringing donations of food for Mancunians who can't afford to eat. As we mentioned earlier – it's not charity, it's solidarity. What unites us is greater than what divides us," he asserts. 
"Half a million people attend Premier League games every weekend. Millions more attend lower league games, non-league games and watch on television. 
"There's nothing else in the country that gathers this many people so regularly and so passionately – imagine what we could achieve if we all started pushing in the same direction. We could change everything."
MCFC Supporters' Foodbank collections take place beside the bridge on the stadium side at the junction between Alan Turing Way and Ashton New Road, between the ASDA superstore and the East Stand side of the ground on match-days.
Donations can also be made at Manchester Central Foodbank at Manchester Universities' Catholic Student Chaplaincy, Avila House, 335-337 Oxford Road, Manchester, M13 9PG.
They urge donations of the following items:
Non-perishable food (tinned fruit and meat, pasta, rice, peanut butter, sauces, etc), Long life fruit juice and UHT milk, Toiletries (toothbrushes, soap, toilet rolls etc), Women's sanitary products, Baby food/formula, nappies, etc, Cash – goes straight to the foodbank so they can buy exactly what they need, Anything else non-perishable – if unsure, please ask! 
No to: 
Anything which includes alcohol of any kind, Anything which would go off if left out of the fridge or freezer
Find them on twitter: @MCFCFoodbank