"Some cricket is better than no cricket", says Lancashire seamer Richard Gleeson, as he looks ahead to the most unconventional of cricket seasons, one at risk of being truncated and played behind closed doors, if at all.
Under normal circumstances, the domestic season would be underway by now. Sparse crowds would have basked in the sunshine as they gathered to witness the start of the County Championship over the Easter Weekend – Lancashire's game against Kent was meant to begin at Old Trafford on Easter Sunday, marking their return to Division One.
However, due to the coronavirus outbreak, there will be no professional cricket played in England until at least May 28 – the scheduled first day of the T20 Blast. With the shorter forms of the game proving the most profitable for the counties and the ECB keen to ensure that their new tournament The Hundred is a success, there is a chance that the more traditional forms of the game may be sacrificed this season, as clubs struggle to make ends meet.
The sporting schedule grinding to a halt comes at a particularly frustrating time for the 32-year-old Gleeson, who enjoyed a very successful last 12 months. He took 47 wickets from 9 games at an average of 20.17 in Division Two last season, before spending his winter playing for Melbourne Renegades in the Big Bash T20 league, as well as featuring in three games for England Lions on their tour of Australia.
With Lancashire back in Division One and Gleeson's star rising, able to pick up franchise contracts, including one for The Hundred, the seamer was set to have a busy and important season.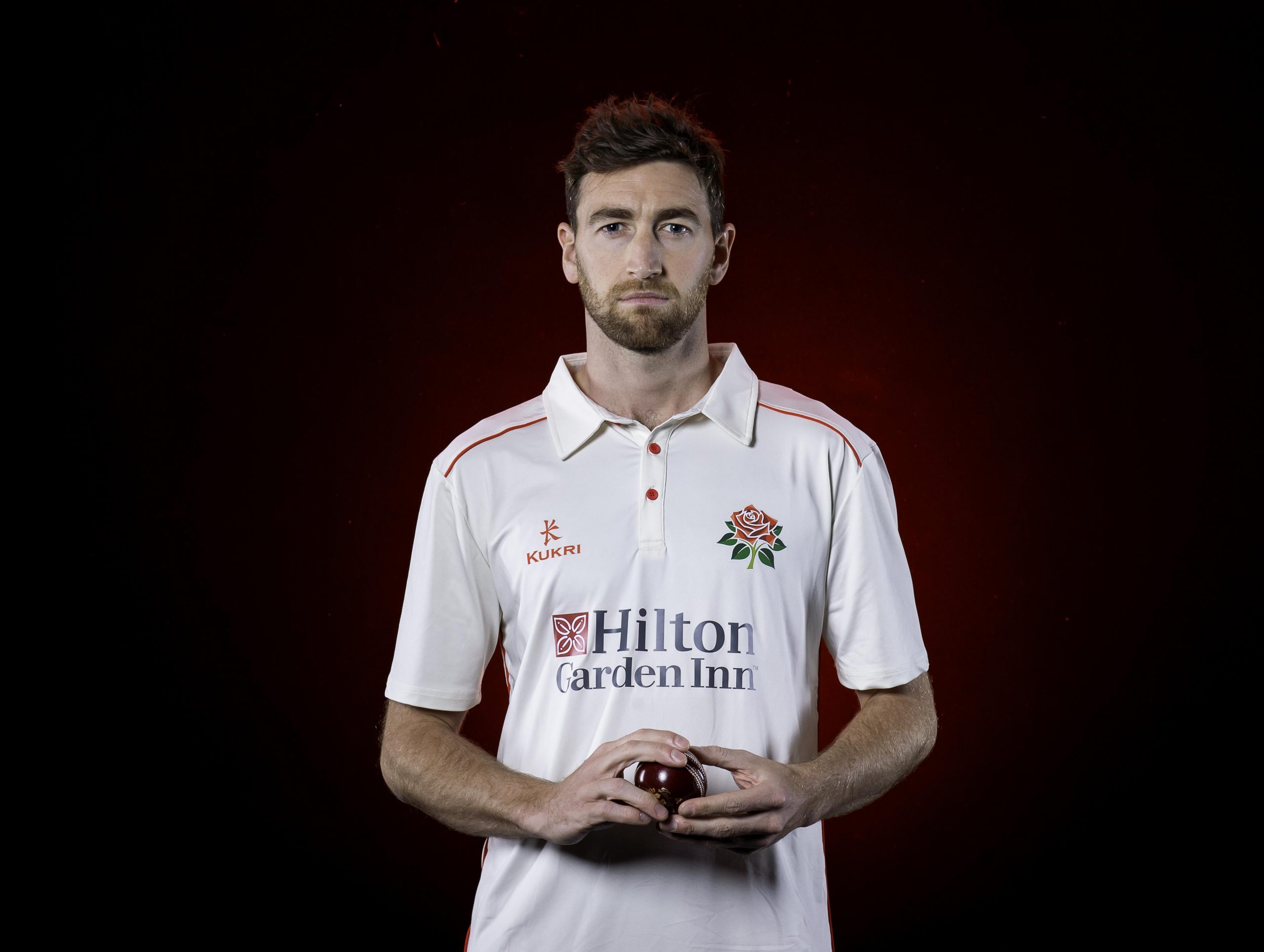 He said: "It is a little frustrating that the schedule has ground to a halt. You're in the England Lions team for a reason, it puts you in the spotlight and it would've been a great opportunity to start the season well and see where things go.
"It was exciting to be coming back into the season, for all of the lads that were on the Lions tour, especially those that did well. You could see it as a missed opportunity in terms of you've shown what you can do but then everything stops, but the work is done, I suppose, so it's good to have that in the bank."
In the absence of matches and unable to come together for training, Lancashire's players have had to take it upon themselves to stay in shape and ensure that they are ready to return to action, whenever that may be. Gleeson spoke about how the club's coaches have offered support, as well as the impact of missing net sessions and matches.
"We're still in contact with the strength and conditioning coach, the physio, the club doctor, some of the coaches, and the psychologist, so we've got that support network there for us.
"We've been given certain weights out of the gym at Old Trafford and then we're allowed to get out for our hour of exercise a day, so we've got some running programmes that we're trying to stick to, so just trying to tick over as best we can with general fitness.
"However, the specifics, especially for bowlers, isn't that easy – there's nowhere to use for bowling. It's quite a big winter in terms of getting yourself fit and you don't want to lose all that hard work.
"You don't really ever go this long without bowling. Most players that I've played with will maybe have a month off at the end of the season and then start doing bits and pieces and working on technique. I don't know how guys will react to not bowling for any longer than that.
"I'm sure there's some people who will benefit from it and some people will struggle more than others. The older lads, like myself, probably will benefit a little bit from having that time off and letting your body recover after doing so much, but then if you're were in the groove before lockdown, you might struggle to find it again."
Fortunately for Gleeson, his busy winter meant that he has played more recently than most county players, with his experience in the Big Bash proving a far cry from the understated subtleties of the County Championship.
"It's very much about the entertainment and it's all done really, really well. Every game there's a decent crowd, but every game is on TV as well, there's fireworks if there's a wicket, it's a party atmosphere, it's a great spectacle and great to be involved in.
"It gave me an insight into what The Hundred could hopefully be like, as and when that gets the opportunity to be played. It's definitely an example of how things can be done."
Blackpool-born Gleeson will be crossing the Pennines for his duties in The Hundred, playing for the Leeds-based Northern Superchargers at Headingley, home of Lancashire's old enemy. Unsurprisingly, this has caused a stir with his Red Rose teammates, but the bowler thinks that the friendly rivalry will bring a new dynamic to English cricket.
"I got a bit of banter straight away about going over to Yorkshire and playing for the Superchargers – there's talk of me not being allowed back in the county.
"But it will be interesting to see how the dynamics change with different teams and players being involved in different set ups. At Lancs there are a few players that have gone to different franchises for so it'll be interesting to see how they do on different home grounds. It will be a good experience for them to work with other teams and other coaches.
"You tend to know how a pitch on your home ground reacts a bit more, as well as how you need to play and structure your innings on that ground. I'll learn how to bowl with the slope at Headingley, how to hit to certain boundaries, wind directions, and dimensions of the ground – you learn them a lot more the more you play somewhere, so that will definitely help and I think it will benefit Lancashire when I come back and play for them."
When he does return to the club, Gleeson is part of an impressive bowling attack at Old Trafford. James Anderson is able to turn out for the county between England duties, while Graham Onions, Stephen Parry, Matt Parkinson and Saqib Mahmood have all played international cricket. The 32-year-old believes being part of that attack has spurred him on and improved his game.
"We've got a brilliant bowling attack – we would argue it's one of the best in the country. it's probably driven me on a bit more, you want to prove yourself against the best and you want to be part of that, you want to try to lead that attack.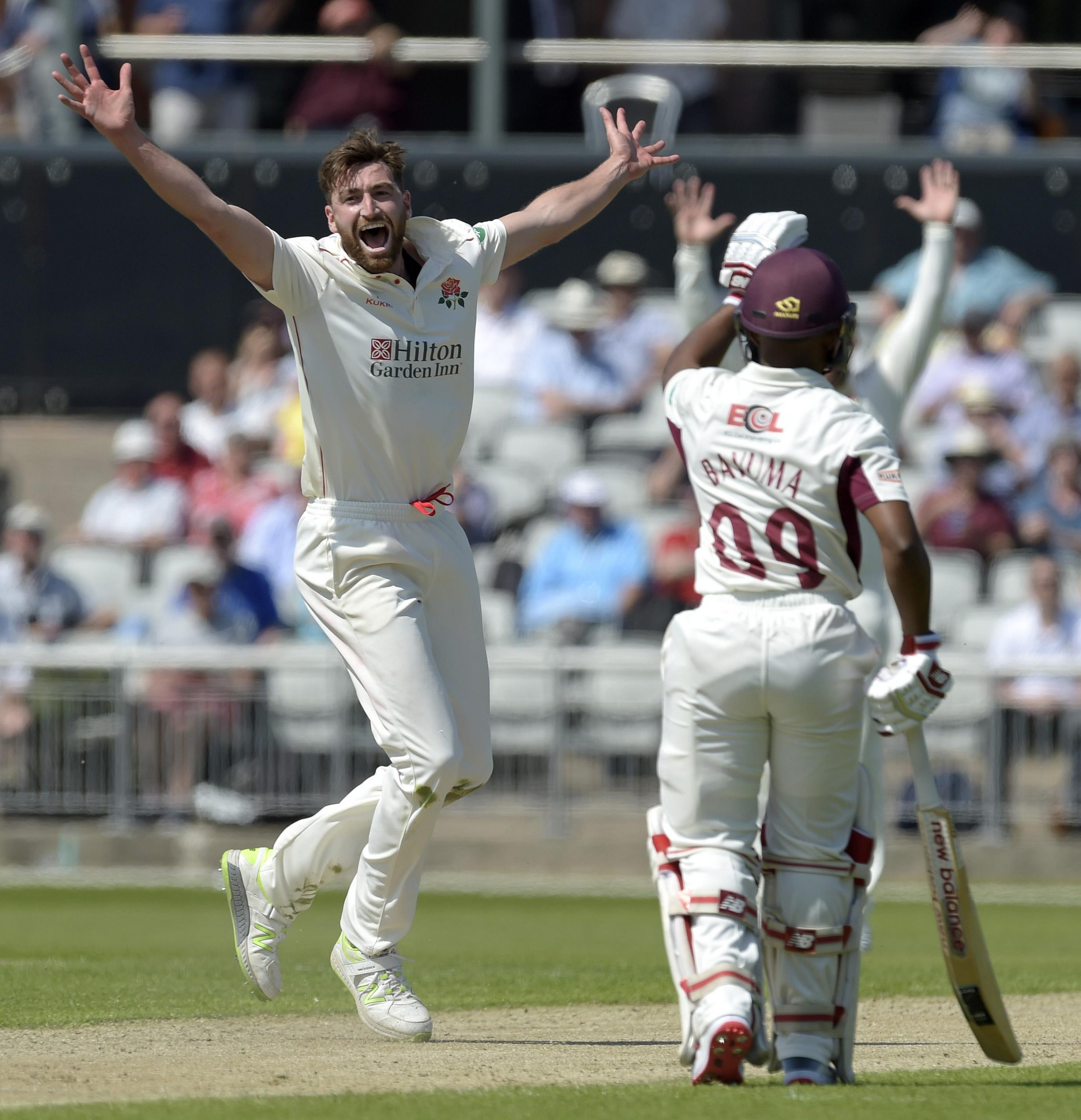 "I think it has definitely improved my game, I pick up little bits and pieces from the other seamers. I remember in the first game that I played for Lancashire, Graham Onions spoke about trying to bowl a wobble seam and I'd never even tried to bowl like that. I just tried to do the same thing pretty much, but then I started working on that with Graham and Glenn Chapple (Lancashire Head Coach) so it's definitely brought my game on."
Despite the lockdown, Gleeson remains focused on making the most of the forthcoming cricket season, in whatever form it takes. Back in Division One, Lancashire have their sights set on becoming champions,  but they just might have to wait longer than expected to achieve it.
"To try and win Division One is a realistic challenge. When I first joined they said they wanted to win Division Two and win it well, to send a message, and then use it as the stepping stone to winning the County Championship Division One in two years' time.
"That was overall target for the club and the players. We felt like we had done the first bit really well last season by winning promotion and everything was going in the right direction, so hopefully we do a get a chance to have a go at that at some point soon."
"Some cricket is better than no cricket. If it is the case that they have to play behind closed doors to be able to get it in ,but I think everyone's crying out for something to enjoy, get involved in and get behind at the minute, whatever that may be.
"If cricket can do that behind closed doors and if it gives people something to enjoy, then do it."
Pictures courtesy of Lancashire County Cricket Club, with thanks