Concussion has become the number one injury concern in rugby in recent years, with studies showing a significant rise in the frequency of head injuries at every level of the game.
But has the recent shift in attitude at the sport's top table filtered down the levels fully, particularly at semi-pro clubs?
Three players spoke of their experiences at clubs from the fully professional RFU Championship down to the South West Premier (Level 5), and every level in between.
Each discussed occasions where they'd felt pressure to play on with, or return to play from head injuries and possible concussions before they felt ready.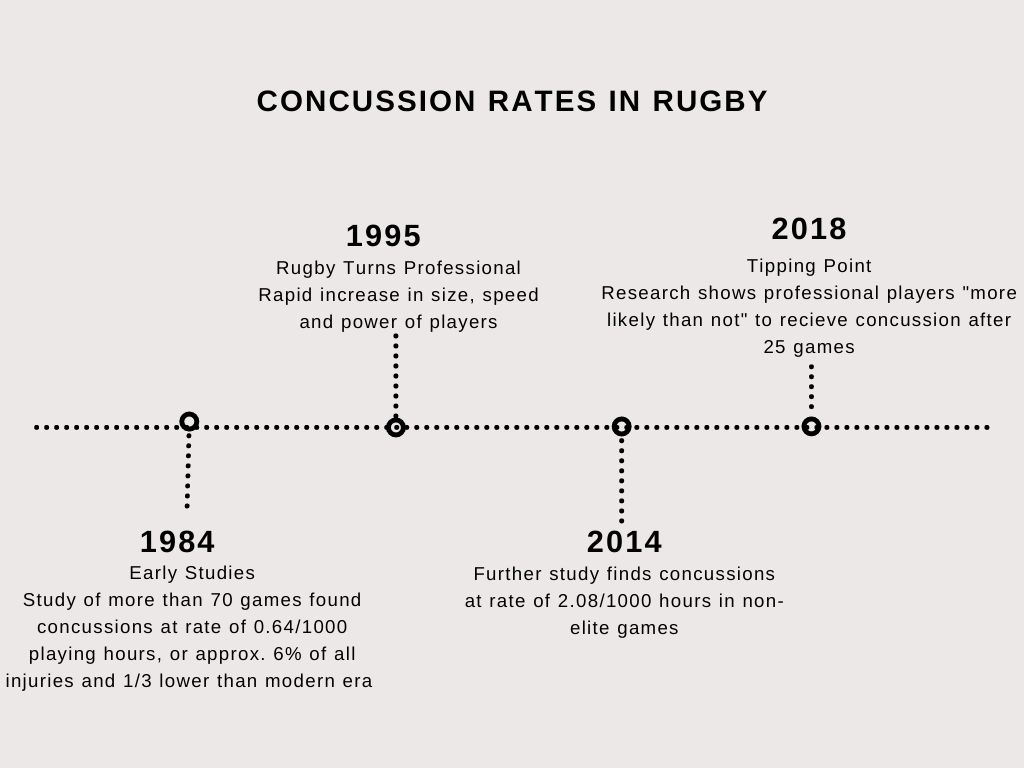 Rhodri Tanner, 25, of Ayrshire Bulls in the Scottish Super Six, spoke about his time playing at different levels.
He said: "In the amateur side of the game, if you're not right, you don't play, and there's no one really losing out from that. If you don't want to play, they don't want you to play until you're fit. And then I think at a mid-level, so I've played National 2 and some National 1 clubs, it's not really said [but there is pressure]."
"And then as you go up again, professional teams and the Super 6 team I'm at now, they're very hot on it. If you are not fit to play, you won't play because they don't want to injure you for any longer than you're already injured, because at the end of the day, you're an asset.
"The clubs obviously care for you and also, you've got more boys of a similar standard to you. If you're starting there'll be lads that can slot in straight away. You're not going to be a massive loss to the team. Whereas at that mid-level, I think at National 2 or semi-pro level, you're kind of pressured a bit to play on."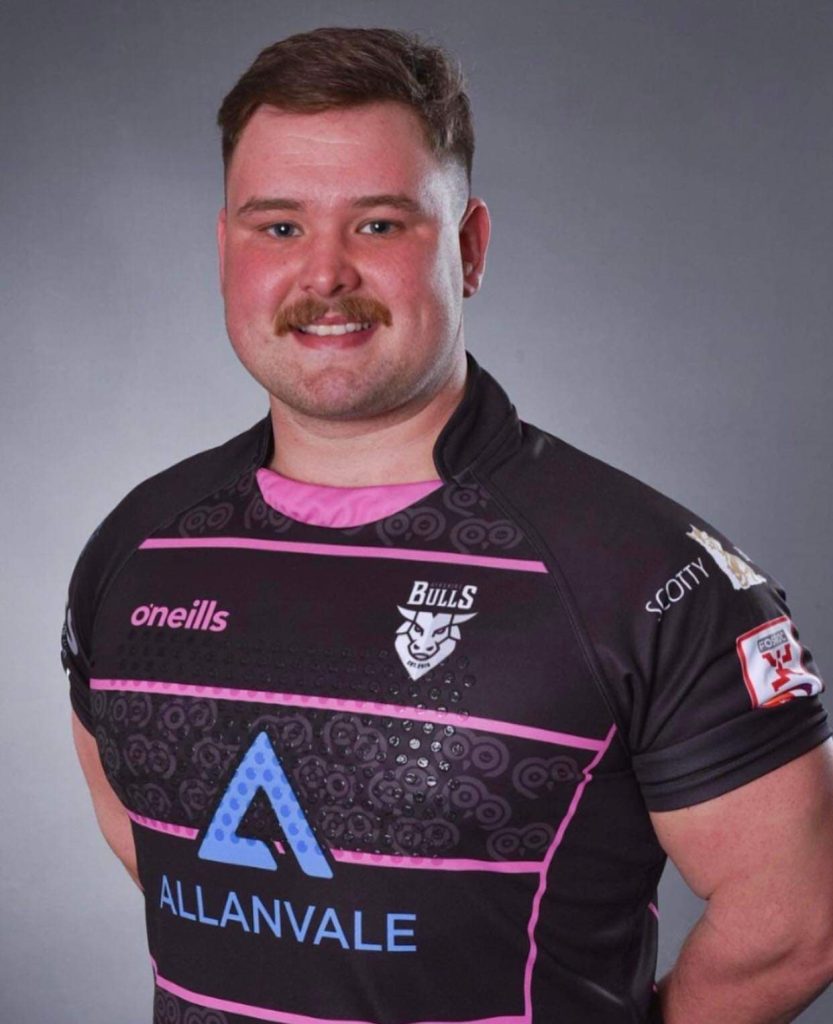 Although Rhodri did go on to mention such an instance would never happen at his current club, and is increasingly less likely to occur as awareness grows, it highlights the disparity between professional set-ups and the semi-pro game.
The full interview with Rhodri can be seen below:
Despite being the most talked about injury concern at every level of the game, limited resources and under-equipped medical teams at lower levels mean teams often struggle to maintain the same quality of care seen within elite set-ups.
This was also the view of Doncaster Knights second row, John Kelly.
The 26-year-old said: "With the lack of finances for amateur and semi-professional clubs, it's about how safe you feel. You know your own body and if you can play on. 
"I remember in school rugby especially; we'd always get coaches who'd force you to keep playing even if you didn't feel right."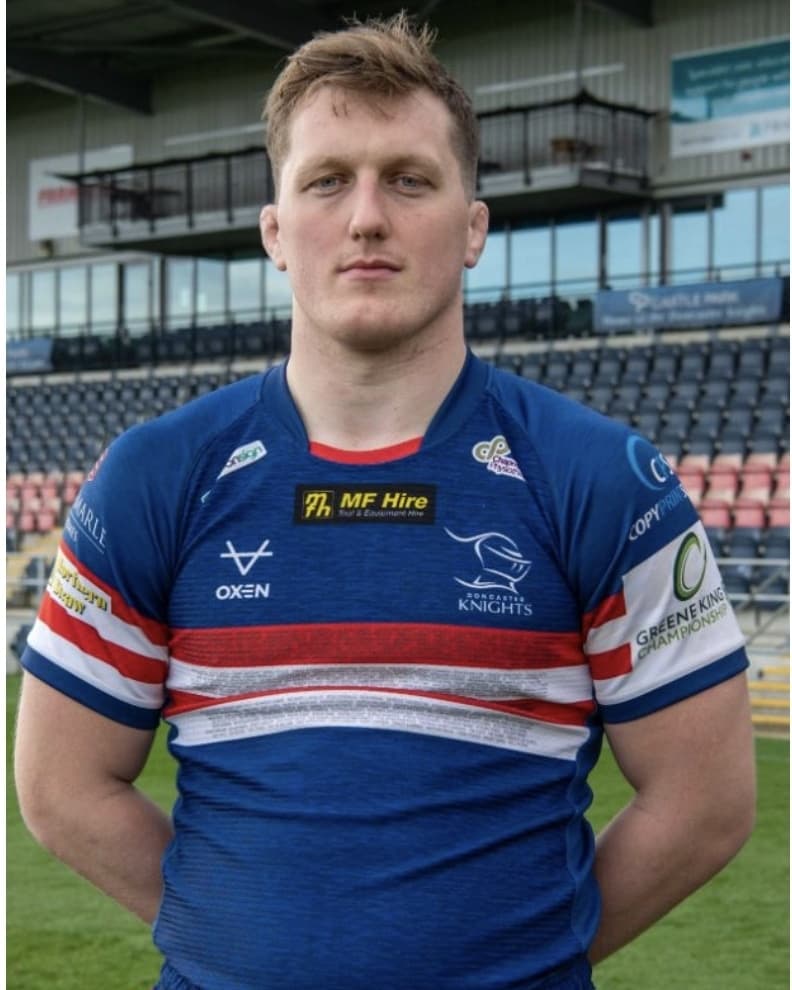 This is in stark contrast to his experiences in the professional game. 
John added: "With Doncaster being professional, and especially with referee mandates and the physios, if you take a head knock that's seen by the referee, you've got to go off and you've got 14 minutes to do your HIA (head injury assessment) and get back.
"Nine years ago, with Luctonians, if I ever got a concussion I'd just play on because it wasn't really up to the physio it was up to you."
The full interview with John is available below:
The self-policing nature of mid-level rugby was also the experience of 23-year-old flanker Archie Mitchell, who plays for Ivybridge RFC in the South West Premier.
He said: "I think it's definitely more self-policed there, whereas as you start to go further up, it's taken out of your hands a little bit more. 
"But there's always that pressure to keep going. I think a lot of players put that pressure on ourselves to keep playing on but I definitely do feel as you go further up, there is a bit more pressure within the team and the coaches start make you play through.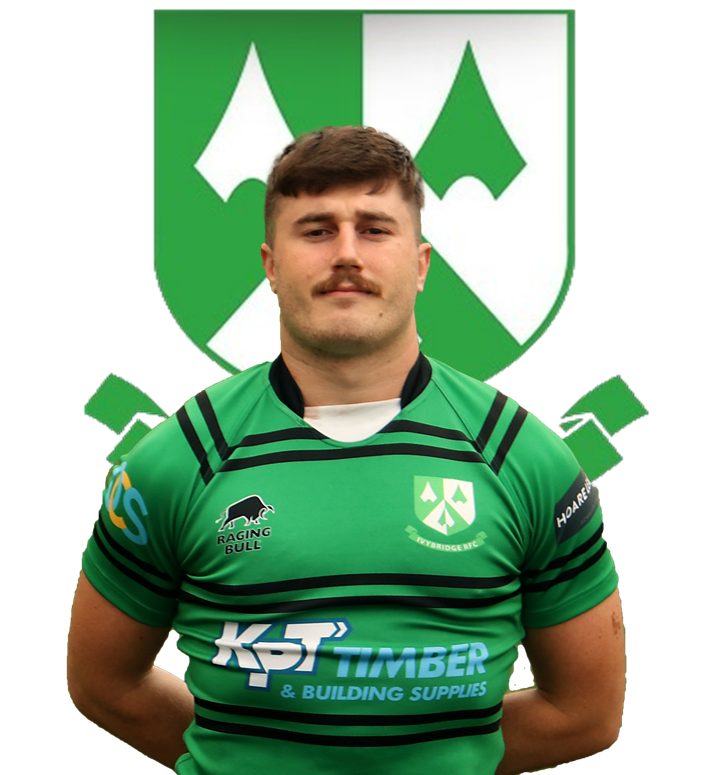 "You get to level five and you drop down to only 18 player squads which adds a significant amount of pressure. If you have two people go down with injuries and you're that last guy in the team and you go down with a head knock you feel the pressure to play on and make sure you're not dropping down to 14 players."
As concussion awareness increases, a number of high-profile ex-pros have spoken out about their long-term health problems, and one group, including World Cup winner Steve Thompson, have begun legal action against the sport's governing bodies.
Every member of the group has been diagnosed with the early signs of dementia, and they believe repeated blows to the head are to blame. The 42-year-old former hooker played in every match of England's victorious 2003 World Cup campaign, but Thompson previously told The Guardian: "I can't remember it. I've got no memorabilia. I've got no feelings about it. You see us lifting the World Cup and I can see me there jumping around. But I can't remember it."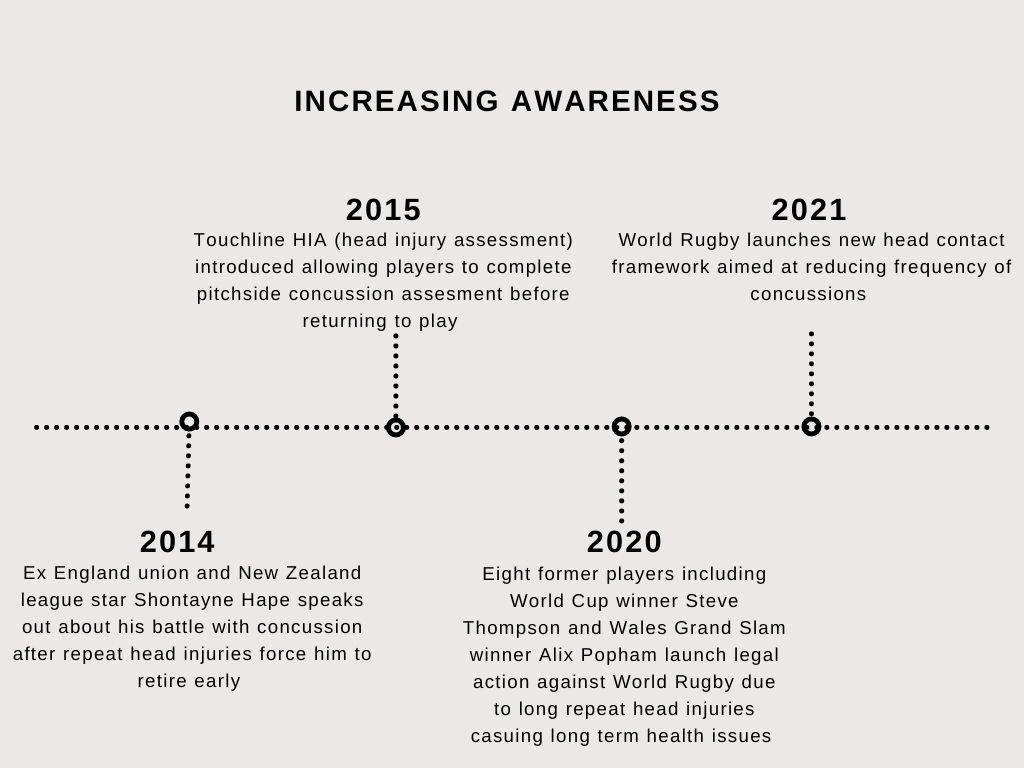 With harsher punishments, tightened laws and sharper focus on head contact, World Rugby has made a concerted effort to minimise the risk of concussion.
A big question for many now is are they doing the right thing, or do the latest alterations go too far? 
The sport's governing body has a delicate tightrope to walk between maintaining player safety while ensuring the integrity of competition and physicality of the game remains.
It's a question that divides opinion throughout the sport, as this Twitter poll shows:
Rhodri Tanner believes some law changes have gone beyond what is necessary. He said: "That's just a knee jerk reaction to a supposed increase in concussions over the last few years, and I feel like that's having an impact on the game. It's a bit detrimental. 
"I think the rules themselves in terms of head contact are just too far. Because at the end of the day it's a contact sport. Everyone knows what a tackle is, and even something as small as a hand grazing someone's temple or a shoulder touching someone's jaw [is being penalised]."
But John Kelly argues players have the ultimate responsibility when it comes to safety.
He said: "Players have to protect players. You can say 'what can referees do?', like drop the tackle height and all this, but at some point, it is a contact game, so they're probably doing too much.
"The new laws around head contact are good to try and get people to tackle lower, but it does kill so many games."
What then should clubs and governing bodies do in order to protect players better?
Archie Mitchell said: "It's a case of making sure the pressure on players isn't there as much. 
"If you drop out for three games with a head knock and you're taking that amount of time off you do feel that pressure from your coaches and the clubs to go back in before you're ready."
But for Archie, the biggest issue is the invisible nature of head injuries, and particularly how hidden the long-term effects can be during a player's career.
He said: "You'd be hard pressed to find a player who's been playing since they were a child that hasn't got some form of long-term injury, it's just the nature of the sport and if you play for that long, you're going to pick up knocks.
"But maybe it's not until later life that you realise the effect you've had on your brain from playing for that long. Your brain is a very soft part of your body, no matter what level you're playing at."
Asked if the shifting attitudes have affected how he plays the game, Rhodri believed there has been a noticeable difference in recent years.
He said: "Definitely. I'm not sure if it's because I've gotten older or because everyone is more aware of it now and it's more in the media. But certainly, now if I was to get knocked out or concussed or have a head injury, I wouldn't stay on the pitch, no. I'd have to think of myself first.
"When I was a bit younger, you'd kind of grin and bear it, thinking, 'It's the future, it's too far away', but now it's not that far away for me."
The RFU has been approached for comment but had not responded at time of publication.
(Feature image: Unsplash.com)