An amateur MMA fighter is hoping to reap the benefits of training with a UFC Brazilian jiu-jitsu coach when he fights at Full Contact Contender 10 at the Reebok Stadium on Saturday night.
Coming off the back of two wins, Javonne Morrison (5-2-0), from Manchester, is hoping notch another victory on his record by defeating Aaron Robinson (2-2-0), taking the Liverpudlian's FCC Amateur Flyweight title in the process.
In preparation for the fight, Morrison, fighting out of Manchester's Team Monkey, has been training with Marcos 'parrumpinha' da Matta, who has been brought in by head coach Ozzy Haluk.
Da Matta is a Brazilian jiu-jitsu coach at American Top Team – one of the most respected MMA gyms in the world.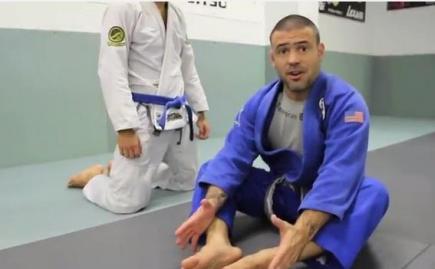 LET'S ROLL:Da Matta brought his extensive knowledge to Team Monkey
 
"We were all excited to work with him. Since then, it's just been a whirlwind of techniques and Jiu jitsu," Morrison told MM.
"I know the guy I'm fighting likes to rely on his Jiu jitsu, so I don't mind if it goes there, it just means I've got that much more confidence so I'll be looking to finish it once I go down.
"I'll be looking for a submission. I won't be messing around trying to get back to my feet. It doesn't really matter.
"Since I've been with Marcus I'm a lot more confident on my back. I don't mind whatsoever being on my back; I don't feel frightened at all."
Although the Jamaican-born flyweight is hoping to execute some of the moves he's learned from da Matta, he plans to keep the fight where he knows he is strongest – on the feet.
"In my mind how I visualise it, I visualise finishing the fight. I believe that I'm a lot more powerful than he is, I can wear him down with my strikes," he said.
"I've never really been overpowered by any of my opponents so I know that I'm a strong guy.
"I know that my training that I've done up to now is probably some of the toughest training camps I've been in."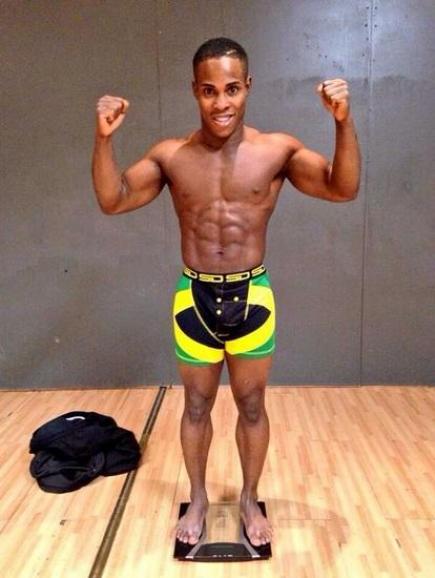 SHREDDED: Morrison says he is the condition of his life
 
Despite working two jobs, Morrison has been putting his body through an excruciating training regime, formulated by his training partner Ashley Reece, in order to make the 125lb limit.
Reece is well known on the amateur scene after his fight against Martin Chester at FCC8 was hailed by fans, journalists, and MMA officials as one of the best amateur fights of all time.
The lightweight extended his unbeaten record to 5-0 at FCC9, beating James Darkes via TKO in round one, and is set to face Daryl Golding for the FCC Amateur Lightweight title on Saturday night.
"Ashley, he's not just a fighter, he's really quite clever because he put together the routine that we use to cut weight and everybody follows it," Morrison told MM.
"Since we've been following it, we've all turned up at the FCC on weight. We don't have to go to saunas and cut any weight because we know exactly what we're doing.
"He's like a little scientist in the team."
Morrison says he is in the condition of his life and is more than ready to go five rounds if that's what it takes – though he doesn't intend to take any chances.
The 24-year-old lost a close decision to Simon Holmes when the pair met at Ultimate Cage Championships 14 last April, and Morrison doesn't want a repeat of that forgetful night.
"I'd rather finish my fight so that I can say I've won that and I've put an exclamation mark it front of it, I've won, there's no question over it," he said.
"I've been there before with my first title fight, I left it to the judges and I lost by one point via split decision, so I've had the bitter side of it."
Like any aspiring MMA fighter, Morrison – who also holds the ECC Amateur Bantamweight title – has his sights firmly set on taking on the best fighters on the planet, but with only two years fighting experience he knows he must be patient.
In order to take the next step and fight with the professionals he will have to completely dedicate himself to his training, and from there, anything is possible.
"I work a full time job and I work part time also on the doors so I have to split my time," He said. "I train in the morning, I'm literally in and out then I'm at work, then I'm back to MMA, then I'm back to work again at night.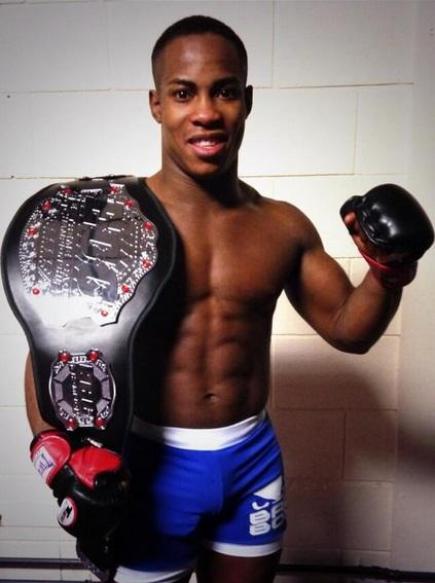 CHAMPION: Morrison won the ECC title after beating Connor Hignett last December
 
"So for me, to get to that level, I don't want to be working during the day. I know I can achieve that, I know I can achieve that with the right conditions.
"This is why I want to be up there with the best guys and I believe the best guys are not in Britain, and this is why Ozzy is trying to work an alliance with American Top Team and Marcus.
"They've got 20 plus guys who in the UFC who train at that gym. The lightweight over there, there's probably about 25 guys fighting around 125-135 pounds. It's going to be nice to get in the mix with guys my size and train with them and see how I fair."
Another win on Saturday and he will be one step closer to turning pro, and then from there the sky is the limit.
"I don't really want to be fighting in England. My goal is to get out of England as soon as I can and fight on these bigger shows," he told MM.
"The FCC's a really good show as far as amateurs, but I look at some of the pros fighting in a jealous way like, I know I can beat that guy.
"I sit there and say it to my coach but he's just like, 'you've got to bide your time and we'll see what the future holds'.
"We take it one fight at a time."
For more information on FCC10, click here.