Former Manchester United star Michael Owen has revealed on Twitter that he has only watched eight films in his entire life.
Watched my eighth ever film on the flight home. Must have been bored. #HateFilms

— michael owen (@themichaelowen) October 14, 2014
The 34-year-old enjoyed a stellar career, representing huge clubs such as United, Liverpool, Real Madrid and Newcastle United before hanging up his boots last year.
The ex-England international is not your regular film buff but here at MM we decided to see how Owen might have related to the eight films he has had to endure.
1)      The Karate Kid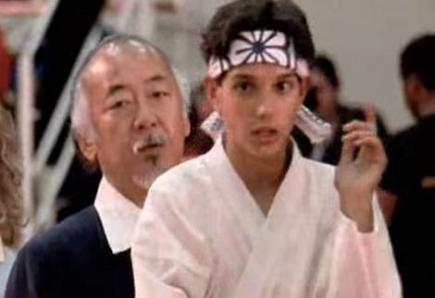 (©Columbia Pictures via YouTube, with thanks)
Just as Daniel LaRusso came from nowhere to win the All-Valleys Karate Tournament under the tutelage of Mr Miyagi, Owen set the football world a light after breaking in to the Liverpool first team aged just 17. 
After scoring on his debut against Wimbledon in May 1997, Owen went on to win the Premier League golden boot award in his first full season.
Before leaving Liverpool in 2004, Owen had scored 158 goals and led Liverpool to a treble on his way to the European footballer of the year award in 2001.
2)      Cool Runnings
Owen announced himself on the international stage with that goal against Argentina.
A virtual unknown on the international scene the striker caused waves producing an ice cool finish after he had scythed through an experienced Argentine defence.
However just like their Jamaican counterparts England couldn't get over the line as Argentina won the 1998 World Cup quarter-final 4-3 on penalties.
3)      Ghost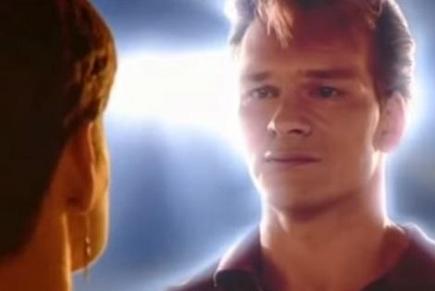 (©Paramount Pictures via YouTube, with thanks)
However it was not all smooth running for the fresh-faced superstar.
Owen incurred a hamstring injury against Leeds United in April 1999.
Despite retaining the Golden Boot that year, the striker, still only 18, would never fully recover as the injury haunted him throughout his career.
4)      Forrest Gump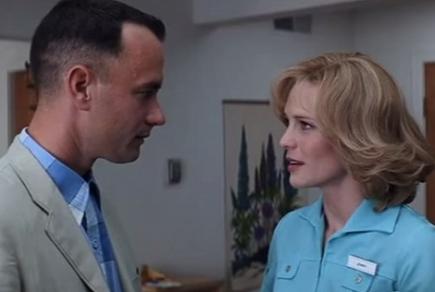 (©Paramount Pictures via YouTube, with thanks)
A player who relied on sheer pace Owen will probably never emulate Forrest Gump in running for three years across the United States.
Despite this Owen followed Forrest in marrying his childhood sweetheart, Louise Bonsall, on June 24, 2005.
Just as Forrest met Jenny on his first day at school, the 34-year-old met Louise at primary school and the couple now have four children.
5)      Jurassic Park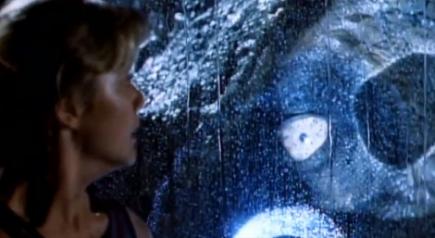 (©Universal Pictures via YouTube, with thanks)
After joining Real Madrid in 2004, Owen showed he was a true predator by posting the best minutes per goal ratio in La Liga that season.
However the striker spent most of the campaign on the bench before returning to England with Newcastle United in 2005.
Not so much Tyrannosaurus Rex just second choice behind Raul, Ronaldo, Zidane and Becks.
6)      Rocky
The fox-in-the-box returned to the big time when he signed for Manchester United in 2009.
Many questioned whether he still had what it took to play at the highest level.
The ex-England international answered in Balboa-esque fashion scoring a 96th minute in the 4-3 derby victory over Manchester City.
7)      Heat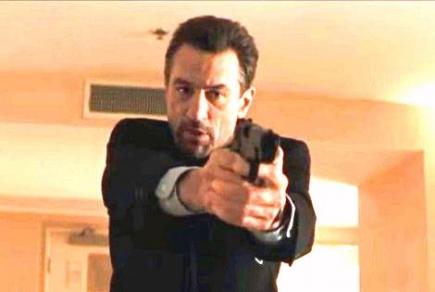 (©Warner Bros via YouTube, with thanks)
In 2012 Owen took the law into his own hands, helping police catch a man attempting to break into his £1.6million mansion.
Luckily for the former United star this intruder was not as violent as Robert De Niro's gang from the 1995 classic.
8)      Seabiscuit
Since retiring from football Owen has become a commentator for BT and runs a successful racing stables.
Owen set up Manor House Stables, a 170-acre stables holding 90 horses, in May 2007 with trainer Tom Dascombe and businessman Andrew Black. 
In 2011 Owen's own horse Brown Panther shot to fame winning the King George V Stakes at Ascot, a result which left the retired footballer with tears of joy streaming down his face.
At 34 Owen has plenty of years ahead of him, but who knows where the next film will take him.
Let us know which films you think best reflect Owen's career until now.
Main image courtesy of BBC via YouTube, with thanks.