This time last year, British triathlete Georgia Taylor-Brown was preparing for a trip to Australia for warm weather training ahead of the Olympics.
Once there, weeks of storms made cycling difficult but it was vital preparation ahead of the heat and humidity of Tokyo's summer where temperatures are known to exceed 35°C.
A far cry from Taylor-Brown's native Droylsdon.
The five weeks in Australia was the groundwork for a series of World Triathlon races, the first in Abu Dhabi in March, paving the way to Japan.
The race was cancelled and the UAE shut its borders, but Taylor-Brown managed to get onto the start list for a World Cup race in Australia at Mooloolaba on March 14.
She came second behind compatriot Vicky Holland, but it would be her last elite race for almost six months. Taylor-Brown and her teammates left Australia while they still could.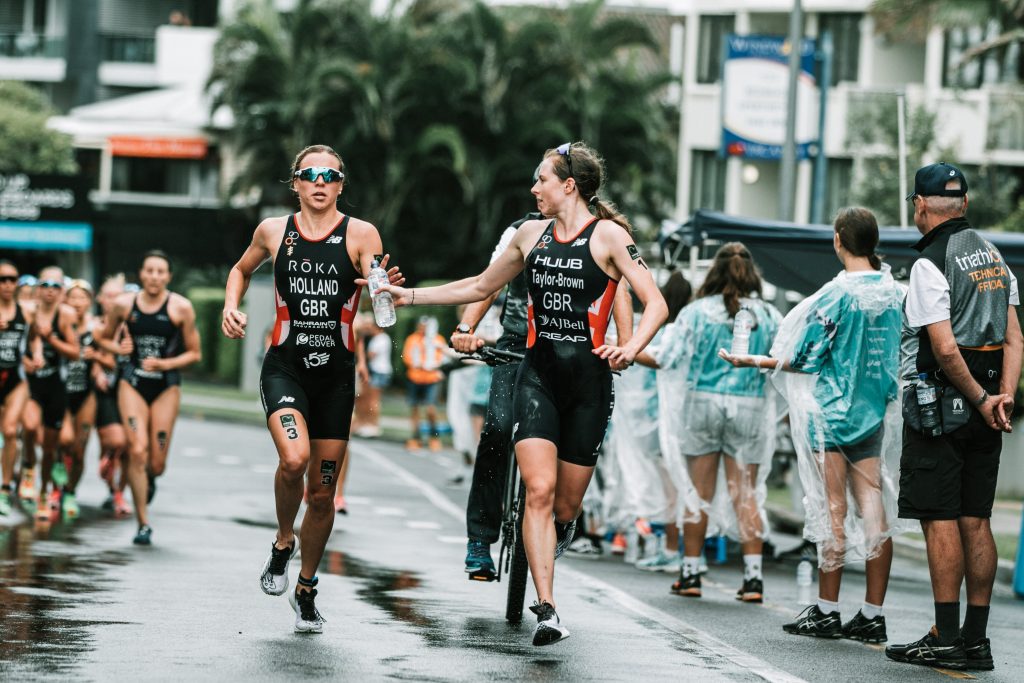 The cancellation of June's Leeds triathlon, Taylor-Brown's current home, was a total shock. She won 2019's 11 seconds ahead of the USA's Katie Zaferes – the eventual winner of the 2019 season.
And then came the unthinkable.
Taylor-Brown told MM: "I thought the only time the Olympics was cancelled was because of a war.
"I just thought they'll make it happen. It might be behind closed doors, and might have no spectators at all, but they're going to have to make it happen.
"So when it got cancelled I did have a bit of a cry and was like, what's the point in this year anymore because I've built up to this, we did so much prep in 2019."
But she is used to overcoming adversity.
Out of action
In 2014 and 2015 she had a debilitating period on the side lines through a series of injuries in her foot. She was told she may never run again.
She had just graduated to the senior ranks after a second-place finish in the junior world championships, but it would be two years until her next race.
"I definitely fell into the trap of trying to do what the older athletes were doing too soon after coming out of my junior career. And then that's when I got injured.
"I think maybe if I didn't get injured then, then I would have just burnt out too soon. I was going really, really well and I might have just ended up getting carried away at too young an age."
She was in her final year of university when injury struck, but it gave her time to focus on her dissertation and spend more time with friends. She realised that those at the top of their game in triathlon were in their late 20s, early 30s, putting her injury into perspective.
She said: "It would be really hard to deal with it now, but I think I did just try to focus on the future and just think: look, you've got 14 years doing this, so don't worry about these two years."
Taylor-Brown will be 27 by this summer: a triathlete in her prime.
Training through a pandemic
With racing on hold, she spent last spring and early summer cycling world championship courses and up the infamous Alpe d'Huez in her cellar, competing online with her teammates on the training app Zwift.
"That's like over half an hour of just riding uphill, it's horrific.
"But it just makes it more exciting and a bit more interesting than just pedalling around for no reason."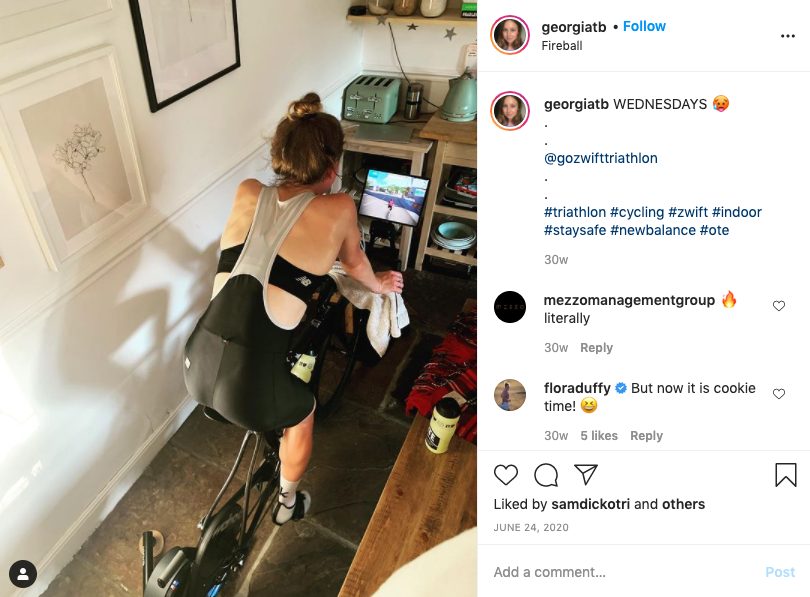 There were days when she trained for four hours on the bike, travelling virtually, even though the roads of Yorkshire were free of traffic and perfect for cycling.
"I just thought it's a little bit risky if I'm in the middle of the Yorkshire Dales and I have to call the emergency services out when they're already too busy anyway."
While she could go out running with her dog and maintain cycle fitness indoors, it was two months before she was back in the water – a long time for a world-class athlete.
She and her friend – and training partner – Jess Learmonth began swimming in the nearby River Wharfe where they'd go three or four times a week before indoor pools reopened.
She said: "To go straight back into a pool after nine weeks off, and to see your times that you were swimming, I think it would have broke my heart a little bit to see how slow I was."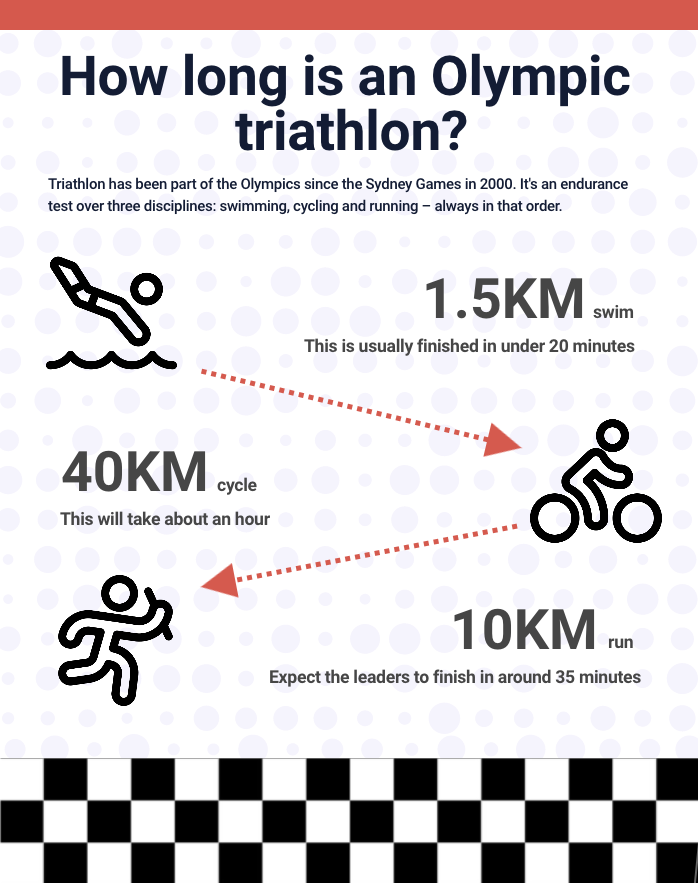 The first three minutes are crucial
Taylor-Brown described swimming as the hardest part of her race. The first buoy, which can act as a bottleneck, is usually between two and three hundred metres from the pontoon where the triathlon begins.
"If you get the inside line then you know that you're probably going to get hammered over the head.
"But then if you take the outside line it's a lot longer, so you end up losing quite a few spaces, even though you might get away without being hit."
"I just have to go really, really deep for the first three minutes and then hopefully I'm there abouts around the front of the race and then I just hang on for dear life."
Triumph in Hamburg… and beyond?
September rolled around and Hamburg became the venue for the one-off sprint event (half the Olympic distance) that would decide the results for the 2020 season.
Taylor-Brown's training paid off – she became world champion, coming in ahead of her 64 competitors in 54:16.
Two months later, she was officially selected for this summer's Olympics.
She told MM: "It's incredible to be selected for the Olympics, it's a childhood dream of mine, but it is still just a triathlon.
"I can't overthink it too much because I don't want to put too much pressure on myself."
While it's still too early to tell what state the Games will be in this year and whether spectators will be able to attend, acclimatisation will be key.
It will be an early one for the athletes, billed for 6:30am on July 27 at Odaiba Marine Park, meaning a 2am start for Taylor-Brown to ensure she can take on food and prepare herself before stepping onto the pontoon.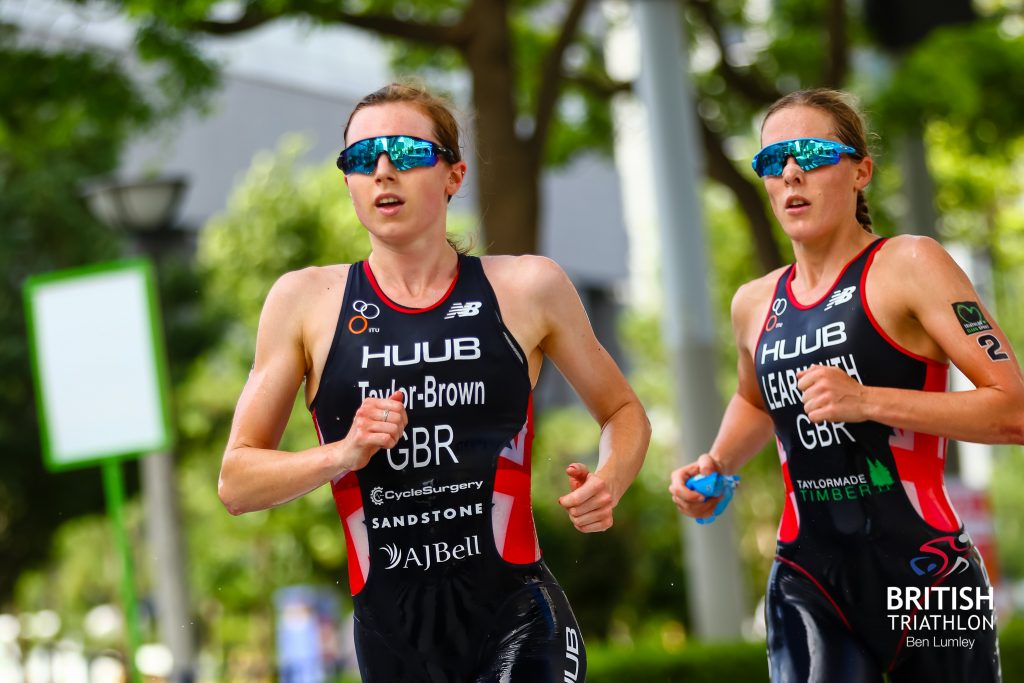 The Olympic triathlon event does not have any heats so it's a one shot, two hour burst – a tantalising prospect for fans.
Team GB has gone from strength-to-strength in the past two decades, finishing third in the medal table in London in 2012 and second in Rio de Janeiro in 2016.
Expectations are high for Tokyo.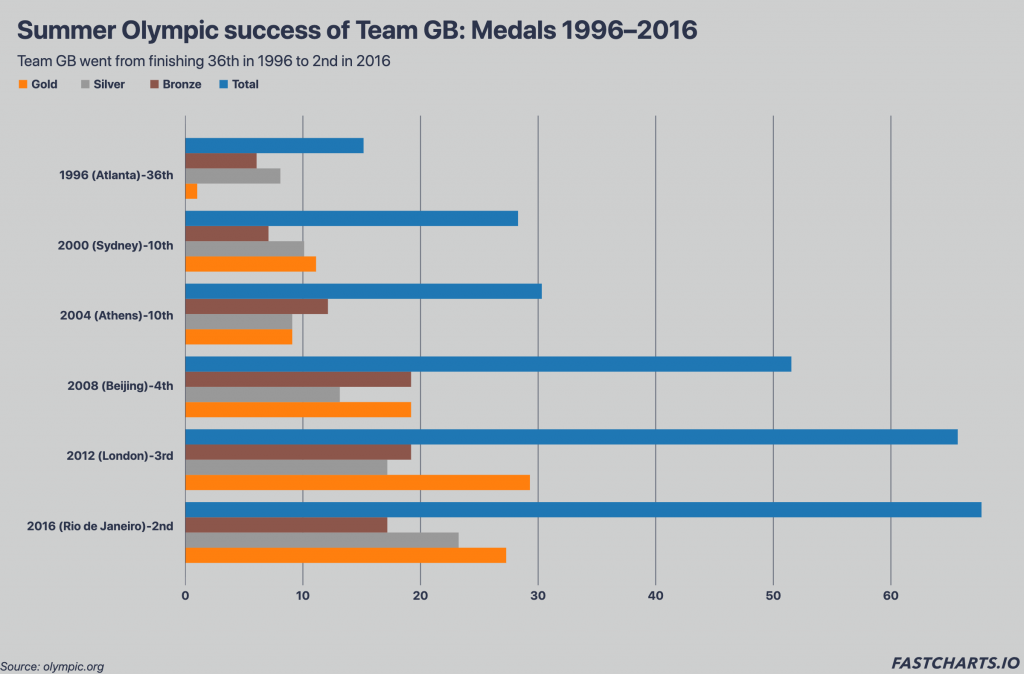 It's hard not to think that Taylor-Brown's fortitude after injury seven years ago helped her bounce back so strong after last season seemed like a write-off in April.
She remembers watching Kelly Holmes triumph in Athens in 2004 with two gold models, seeing the ecstatic elation written on her face and thinking: "I want that feeling!"
Taylor-Brown will be doing all she can to be on the podium this summer.
Main photo: Georgia Taylor-Brown wins in Hamburg, giving her the championship for the 2020 season. (Credit: World Triathlon)