How much does it cost to watch a football team in Greater Manchester? Well Mancunian Matters has calculated the costs of watching teams ranging from Premier League champions Manchester City to part-timers Altrincham FC.
Out of the nine football teams in the area, Manchester United (£532) are the most expensive team to follow this season. To be in with a chance of getting your hands on a pass, fans must already be an official member of the club.
Non-league Stockport County (£380) are the second most expensive team to support in Greater Manchester.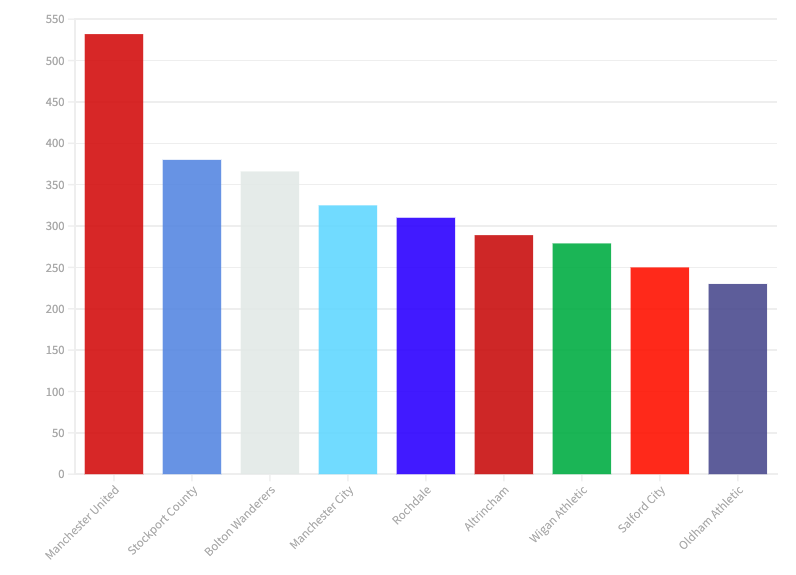 Watching 19 games at Manchester City (£325) is 41 pounds cheaper than Bolton Wanderers (£366) and only 15 quid more than League Two Rochdale (£310).
Local high-flyers Altrincham (£289) are marginally more expensive to support than league sides Wigan Athletic (£279) and Salford City (£250).
League Two Oldham (£230) are the cheapest team for football fanatics to follow, as they prepare to stave off relegation this season.
Most teams in the higher divisions rely less on gate receipts and more on television revenue, while others can rely on their wealthy backers to brunt some of the costs.