Reports emerging on Sunday suggest that Manchester United have withdrawn the offer of a one-year extension on the contract of Zlatan Ibrahimovic while they await a confirmed prognosis on the injury he suffered against Anderlecht.
If these indications are true, it could bring a disappointing end to what has been the biggest highlight of another mixed campaign for the Red Devils.
Could a free transfer ever be considered as a gamble? Potentially. If the player in question is on a reported £200,000 a week so, when Manchester United brought Zlatan to Old Trafford in the summer of 2017 no-one could really be sure if they would get a return on their investment.
46 games and 28 goals later, the conclusion is that the 'punt' has paid off but that worrying injury from Thursday's Europa League tie means that that record could prove to be Zlatan's final tally in a United shirt.
Naturally, the first concern is for the player and whether this really is the end of such a great career but it's inevitable that many fans will be asking, 'what next'?
Mourinho's options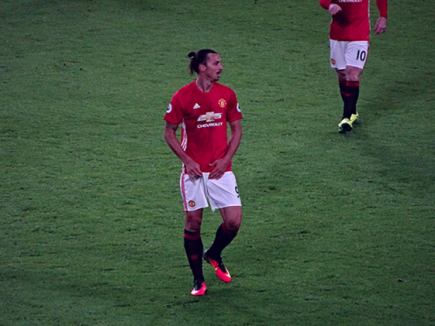 Image courtesy of Domfell
United may be a global institution and their popularity will have increased due to the arrival of Mourinho and the signing of Ibrahimovic but they can't rely on reputation alone.
They may have won the EFL Cup and they may yet triumph in Europe but those successes would only mask the real issues.
United have been firmly among the Premier League's underachievers this season, according to research carried out by online betting company Betway that suggests punters would have better off backing the Red Devils to draw all of their matches.
Yes, they may still finish in the top four or, alternatively, they could qualify for the Champions League by the back-door route of the Europa League but the title is the main goal and in that sense, it's been a disappointing campaign.
Like for like
There is only one Zlatan but the process of acquiring a player who wants to prove himself in the Premier League at the end of his career could pay off elsewhere.
Schalke's Klaas-Jan Huntelaar is a striker who has often been linked with a move to England and while the likes of Spurs, Arsenal and Liverpool were often mentioned, a move has failed to materialise so far.
However, reports indicate that he will leave the Bundesliga this summer so could now be the time?
The Dutchman is 33 and has been prolific at a number of clubs including Ajax, where he scored a seriously impressive 102 goals in 134 matches. That compares very favourably with Ibrahimovic who netted 48 in 110 at the same club.
The big splash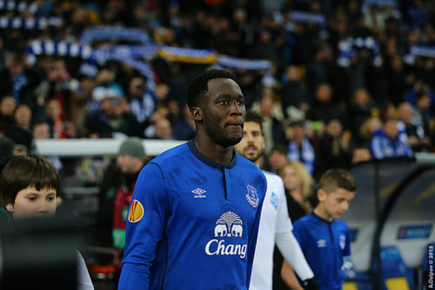 Image courtesy of Aleksandr Osipov
Alternatively, Manchester United could break the bank, and their transfer record, by scouting for a younger striker but exactly who is available?
The obvious suggestion would be Everton's Romelu Lukaku, who is holding off Harry Kane and Sergio Aguero in the race for the Golden Boot with 24 league goals this season.
It's felt that the Belgian has unfinished business with his former club Chelsea but United have a clear vacancy for the striker who is currently refusing to sign a new contract at Goodison.
Lukaku's numbers are even more impressive beyond that goal tally: The Belgian has also created 42 chances and has an excellent shot accuracy, eclipsing Zlatan's at 64%.
Promote from within
Could it be time for Marcus Rashford to take responsibility as United's first choice main striker?
The teenager has just 10 goals in 44 matches this campaign and his extended occupation of the subs' bench is a nod to Mourinho's mistrust of younger players.
We know that Jose is tough on any mistakes and he looks wary of the 19-year-olds potential Rashford will need to be kept happy while it may be time to see if James Wilson is ever going to make it at Old Trafford but neither of these two are likely to provide the answer.
Mourinho could also look to trust another summer signing in Henrikh Mkhitaryan whose goals from midfield have been vital in this campaign.
U-Turns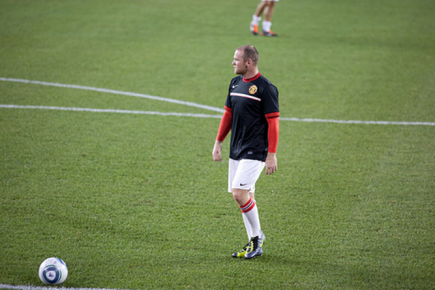 Image courtesy of nasmac
The injury to Ibrahimovic leaves an interesting question over the future of Wayne Rooney; barely used this season and widely linked with a move away from the club, will Mourinho be reluctant to lose his experience?
If the club captain wants to extend his England career then Old Trafford would be a better setting for him to do that and despite being glued to the subs' bench, he retains a healthy shot accuracy of 50% this season.
And, if Jose wants to play him in a deeper role, the manager should be aware of an impressive pass accuracy of 84%.
Of course, there is always the remote possibility that Cristiano Ronaldo will return, in which case Manchester United fans have absolutely nothing to worry about but if Zlatan has played his last game, transfer dealings will have to be considered even more carefully this summer.
References & Sources:
Manchester United News:   Latest Aggregation News
Betway Sports:  Premier League Sports Betting Data
Metro News:  Zlatan Injury
Image courtesy of Ibra Official via Twitter, with thanks.