Armageddon doesn't have to be the end of the world as proved by a free Reebok-funded fitness class of the same name in Stockport every Tuesday evening.
A series of varied workout stations await you on the Sporting Pro store's floor in the Peel Centre, as you make your way from one to the next in a loop… all under the watchful glare of Kevin Foster-Wiltshire.
Sweat, tears, though hopefully no blood and 30 minutes later you will feel reinvigorated having survived the 'Armageddon' class.
Even better, you haven't parted ways with any of your hard-earned wage and you might, just might, feel like an elite athlete as supportive shoppers watch on.
"The reason it's so good and why a lot of us use it is because anyone can join in," Foster-Wiltshire told MM.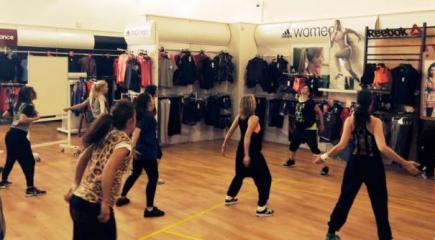 HOP, SKIP AND JUMP: Burn calories in your local sports store
"It's for all levels. So, whether you're super, super fit, or an 82-year-old grandmother, you can still join in to the best of your ability. We, as instructors, can adapt to suit each person. It's a unique workout."
Why the freebie you ask? With the UK among the most overweight western European nations, Reebok are determined to give power to the population as people seek to shed the pounds.
With weekly classes guaranteed until the end of the year, space for 25-30 people and a change in the programme – next week's Armageddon session is the last before a high-intensity interval training workout called 'Grit' kicks in for 4-6 weeks – you'd be a fool not to take advantage.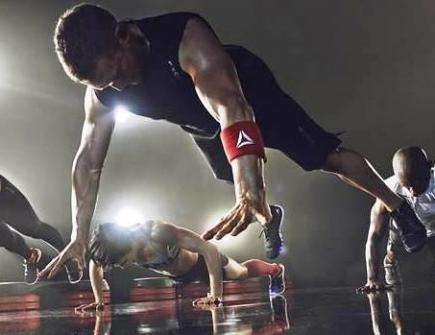 GRIT YOUR TEETH AND BEAR IT: A Les Mills session will push you to the limit
The Les Mills workout, every Monday lunchtime, will be coordinated by mates Nathan Reid and Danny Queeley, regulars at the Manchester Aquatics Centre who have proven success in getting people a heck of a lot fitter.
Keen?
"The best thing to do is come into the store and put your name down for the free class, and then we'll email you details every month of what is going on," said Foster-Wiltshire, who has worked with the likes of Premier League outfit Arsenal, 2008 Olympic light heavyweight bronze medallist boxer Tony Jeffries and British light middleweight champion Brian Rose plus Coronation Street's Kym Marsh and Sally Dynevor.
Foster-Wiltshire has more recently taken to setting up his own online company, GymCube, which was founded with the intention of helping the people who struggle to attend gym classes get fit.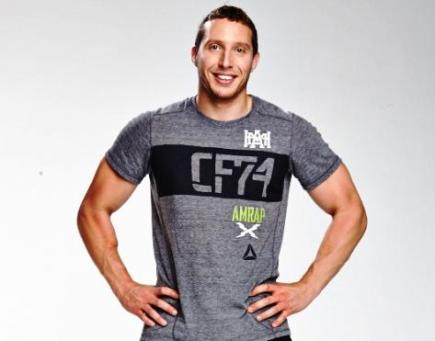 GET FIT FAST: Kevin Foster-Wiltshire is an established trainer
The 31-year-old, who has completed the Zurich ironman, has sympathy for the vast majority of the population whose jobs dictate their lives.
"I don't think it's the public's fault. I don't think people are being purposely lazy and eating rubbish, I think a lot of people don't actually realise what they're doing," he said.
"Our jobs have changed over the last 30 years or so, we're a lot more computer based now, we're sat down much more of the time, our food has changed.
"If you look at the light options and the healthy options, all you've got to do is read the label. They're full of sugar. Low in fat, but full of sugar. That's not right. Fat's not bad. It's the sugar that we've got to watch."
Eat more lean meat and fish, nuts and seeds, heaps of vegetables and put healthy oils into your body and you will start to see a difference, he added.
"I don't think we're a nation of lazy so-and-sos, I just think other European countries are a little bit more active than us and eat better than us," said the Reebok master trainer.
Your country needs you Britain! Grit your teeth and get yourself to the gym… wait, sports stores, to help you on your way.
Sporting Pro in Stockport's Peel Centre can be found at Unit 5a, Great Portwood St, SK1 2HH.