With Manchester United interested and the player itching for a move to the Theatre of Dreams, Bruno Fernandes could become the fourth Sporting CP player in less than 20 years to make the move to Manchester.
Should he make the move to Old Trafford, the 25-year-old midfielder would be following in the footsteps of Cristiano Ronaldo who moved to United as an 18-year-old in 2003.
Nani, renowned for his acrobatic celebrations, spent seven seasons at the Red Devils when he made the same move in the summer of 2007. Argentine defender Marcos Rojo signed for United when Dutch legend Louis van Gaal was at the helm in August 2014.
But, just like any job, the first thing you do when moving to a new city is finding somewhere to live. Before a mouth-watering Champions League encounter in October 2018 against Italian champions, Juventus, former manager Jose Mourinho ended up walking to Old Trafford. The reason being was that United's bus was stuck in traffic. 
The team was only staying at a hotel near to the Lancashire cricket ground, Emirates Old Trafford – situated less than a mile away from Old Trafford.
So as a means of avoiding any mishaps, MM have a couple of ideas in and around the city for Fernandes to consider should he make the eagerly anticipating move to Manchester. 
.@MM_newsonline have looked at potential properties in and around #OldTrafford that @B_Fernandes8 could live at should he join #MUFC. If you have any tips on where he should visit in #Manchester, comment below pic.twitter.com/TZGBRfpWdn

— Chris Bradford (@ChrisBrad1911) January 28, 2020
5 bedroom detached house, Chatsworth Road, Worsley, Manchester, M28
Cost: POA (price on application); Distance from Old Trafford: 6 miles.  
Silver How is a five-bedroom detached family home. It has 6700sq ft of land and is surrounded by woodland and Worsley Golf Club. On the ground floor, there is a pristine kitchen, winding staircases, an indoor swimming pool, bar and a cinema room. Upstairs, there are five bedrooms – all with ensuites and each have their own wardrobe. Located only 15 minutes from Manchester city centre and is close to the M602, M60 and M62 motorways.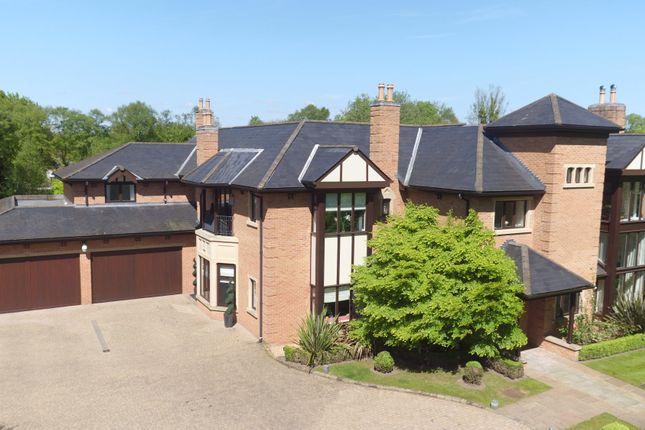 Images: Zoopla w/thanks
4 Bedroom penthouse, Beetham Tower, 301 Deansgate, M3 4LX
Cost: £3,500,000, Distance from Old Trafford: 2.3 miles (Image: Rightmove with thanks)
The playmaker could follow in the footsteps of Manchester City manager Pep Guardiola by living in the city centre itself. With panoramic views of the city centre, this apartment oozes class and sophistication. The apartment spans three floors – level 44, 45 and 46 and has just been refurbished. In the heart of the city, there is everything: bars, restaurants, nightlife, museums and shopping. The only problem may just be eager and star struck fans asking for selfies in the middle of the street.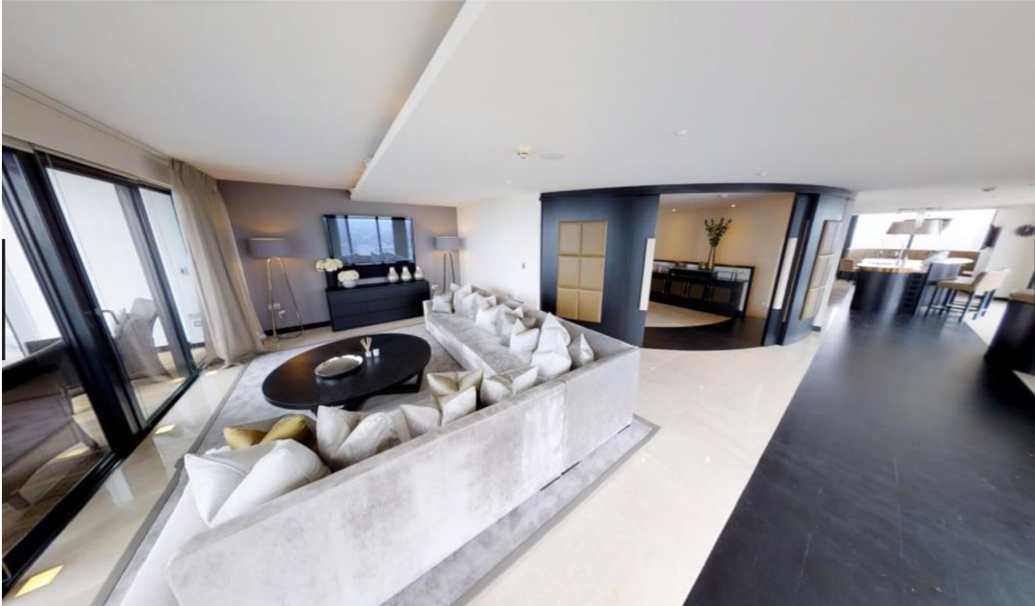 Images: Rightmove w/thanks
5 bedroom detached house, Old Hall Road, Salford, M7
Cost: offers over £1 million; Distance from Old Trafford: 5.3 miles. 
This property is valued the same as the British transfer record in 1979 – when Gerry Francis moved from Birmingham to Nottingham Forest for £1.18 million. Built approximately around 1922, this accommodation has two floors. The lower ground floor features a games room, gym, steam room and shower rooms. Several cars can easily fit on the driveway and the house overlooks Broughton Park.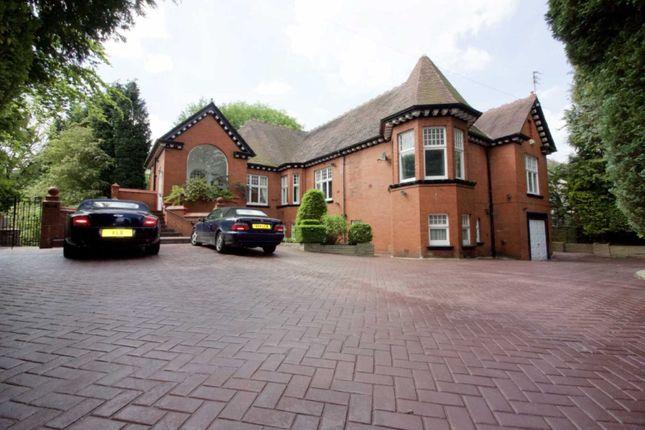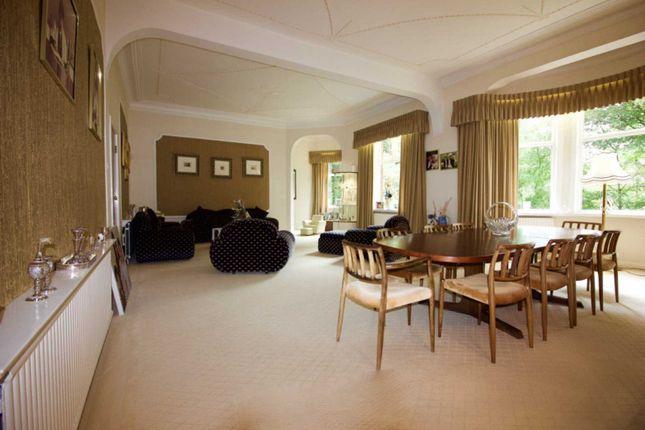 (multiple images, Zoopla, used with thanks)
5 bedroom detached house, Brooklands Road, Sale, M33
Cost: £950,000, Distance from Old Trafford: 5.5 miles.  
This five bedroom detached property was built in 1929. It has two ensuites, a large garage where the parking space is described as ample. This would be perfect for Fernandes, particularly as he has a small family. The house is situated in a neighbourhood, close to Brooklands Primary. Compared to the other properties, it appears to be a cosier, family-friendly home where a traditional fireplace dominates what is a small living room.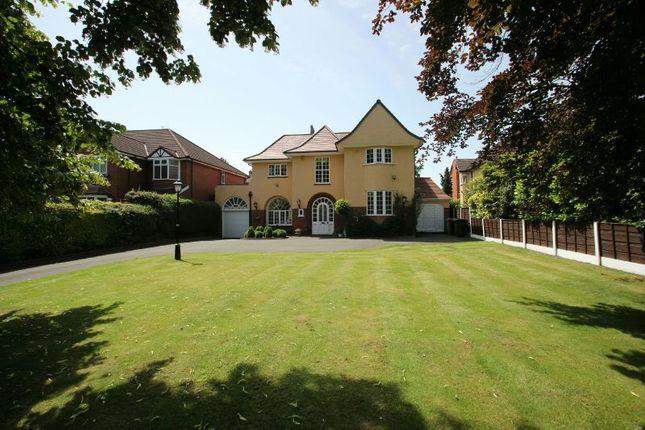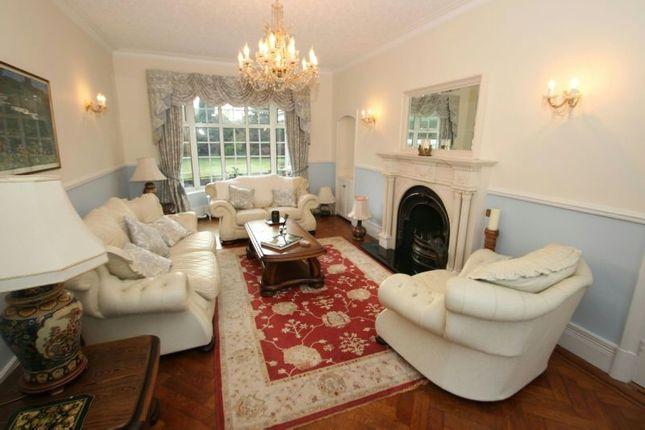 (Images: Zoopla, with thanks)
9 bedroom detached, Seymour Grove, Old Trafford, M16
Cost: £775,000; Distance from Old Trafford: 1.6 miles 
Mourinho may have complained about traffic issues when United travelled from the hotel on matchday, but Old Trafford is literally within walking distance of this 9-bed detached home in Stretford. It is a niche property as it once was two semi-detached houses which have been converted into one. Compared to the others, the price is relatively modest. Properties in the area that have been recently sold range from £120,000 to £335,000.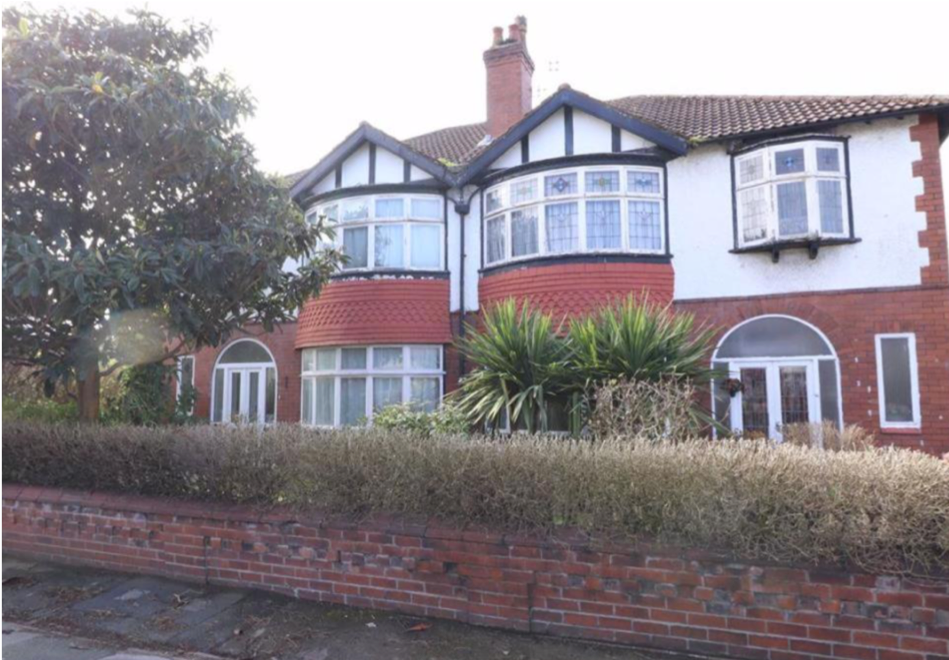 (Images: Rightmove, with thanks)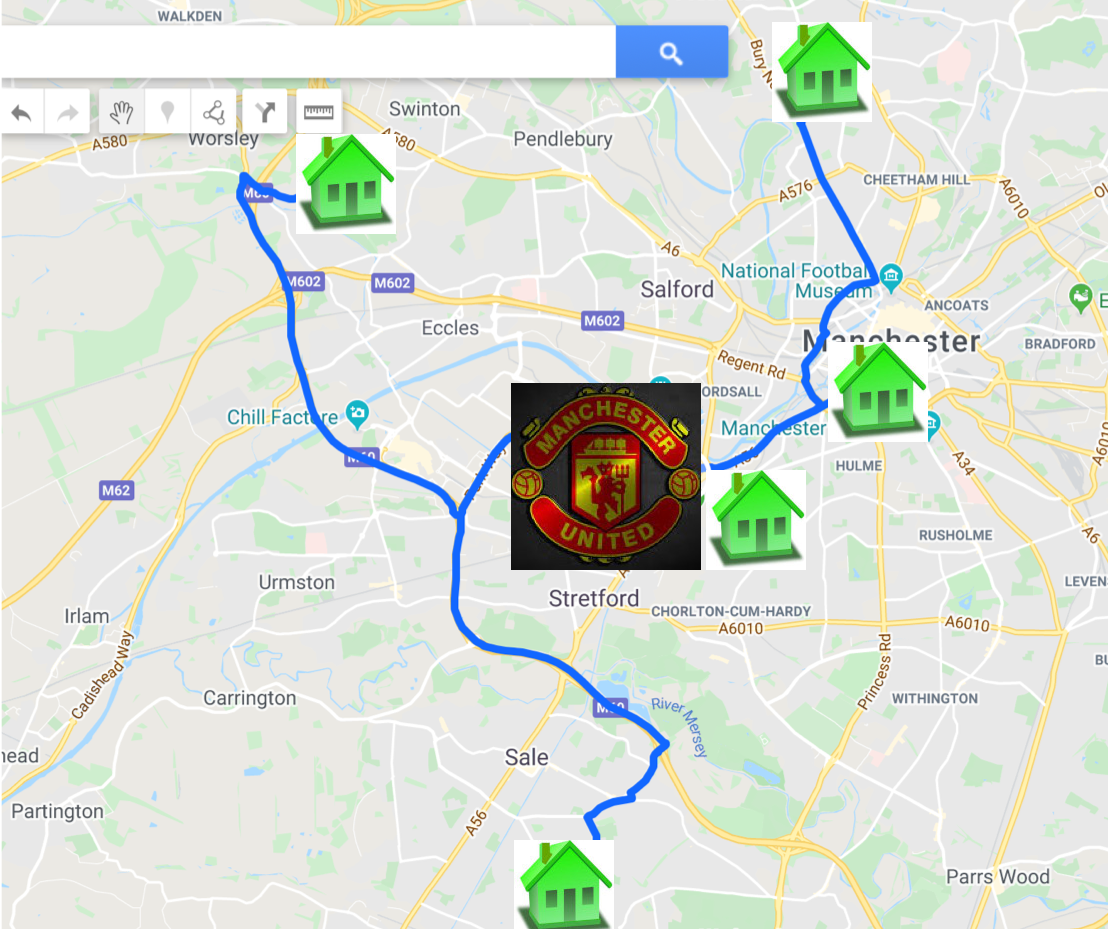 Properties in relation to Old Trafford
The latest Halifax Price Index report revealed that in December 2019, house prices were 4% higher than they were in 2018. There was also a monthly increase of 1.7%. 2019 was a year characterised by Brexit uncertainty: the risk of a 'no-deal' and three extensions of the Article 50 negotiating process. 
The Tories' victory in the general election has produced certainty in the sense that Brexit will happen this Friday at 11pm. Political certainty appears to be welcome news for households, at least in the short term. 
Russell Galley, Managing Director of Halifax said: "Looking ahead, we expect uncertainty in the economy to ease somewhat in 2020, which should see transaction volumes increase and further price growth made possible by an improvement in households' real incomes."
But, research conducted by leading estate agency Savils in November 2019 forecasted a 1% increase in house prices nationwide in 2020. Any growth would be limited due to the suppression of GDP and wage growth. 
According to the report, a so-called Brexit bounce would only be a short term event given the uncertainty about the future relationship with the EU once the transition period ends in December 2020. 
Savils are forecasting that house prices in the North West of England will increase by 24% by 2025. 
Zoopla's latest price index report highlighted that the average cost of a home in Manchester is £173,400 and the city is one of the nation's strongest housing markets, having increased by 4.7% over the last 12 months.