This January transfer window, a future star by the name of Ivica Strok has signed for Celtic for just £5million from NK Zagreb with a little twist in the tale… he isn't a real person.
That's right, future Ballon d'Or winner Ivica Strok signed for Glasgow's green and white in January 2020 on Salford resident Jonny Sharples' Football Manager save, and to celebrate the momentous occasion, a raffle has been set up to raise money for mental health charity CALM (Campaign Against Living Miserably).
The story begins back in December 2014, when Jonny's brother Simon tragically took his own life aged 36, just four days before Christmas.
During this festive period, the family didn't feel much like celebrating, so Jonny turned to Football Manager to keep himself occupied and to help him mourn his brother's death.
Since then, Ivica Strok went on to make over 900 appearances for Celtic in the game scoring 836 times, and lift the Champions League trophy on four separate occasions.
Retiring in the year 2042, Strok decided to steer away from a career in management, and instead now works as a supporter of CALM on Twitter alongside Jonny.
Jonny Sharples spoke to MM to explain what this was all about.
"During the time my brother passed, I played loads of Football Manager to keep myself busy, and I'd been playing a particular save where Ivica Strok was my star player.
"In the time between my brother passing away and going back to work I really hammered it and it helped.
"Then for Simon's funeral, we came across The Calm Zone who were really focused on men's mental health and suicide prevention which was close to home.
"We decided to do a fundraiser for them, and since then I've decided to combine the two things and use Football Manager to raise money for CALM through my Twitter account."
11th January 2020. Where it all began.

To celebrate @IvicaStrok10's signing, we're raising money for @theCALMzone and there's some great prizes on offer. Tickets are £5 each and you can enter as many times as you want.

Head over to https://t.co/s0MDzhvw37 to take part. pic.twitter.com/NFolSOBWSt

— Jonny Sharples (@JonnyGabriel) January 11, 2020
Jonny, who was over 54,000 followers on Twitter, uses his account to raise awareness for CALM by sharing the story of Ivica Strok to connect with young males who typically fit the demographic of playing Football Manager, in an attempt to break the stigma around men's mental health.
Ivica Strok himself has his own Twitter account (@IvicaStrok10) and is a self-acclaimed supporter of CALM, showing how he is very much different from your standard Football Manager re-gen.
"By combining fundraising with a fictional footballer, it stands out a bit more and over the last five years has helped me build up a relationship with CALM, so I could do various bits and pieces to raise awareness and become an ambassador for them."
CALM was launched as a pilot by the Dept of Health in Manchester in 1997 – before becoming a national charity in 2006 – and is leading a movement against suicide, the single biggest killer of men under 45 in the UK and the cause of 18 deaths every day. 
As an ambassador, Jonny hopes his work can prevent more tragedies like his brother's through his unique ways of raising awareness.
"I just want to let people know there are charities out there that are available to them.
"The CALM Zone is still lesser known (in comparison to other charities) but the work they are doing is incredible and they're so focused on particularly helping men which is where Football Manager really helps."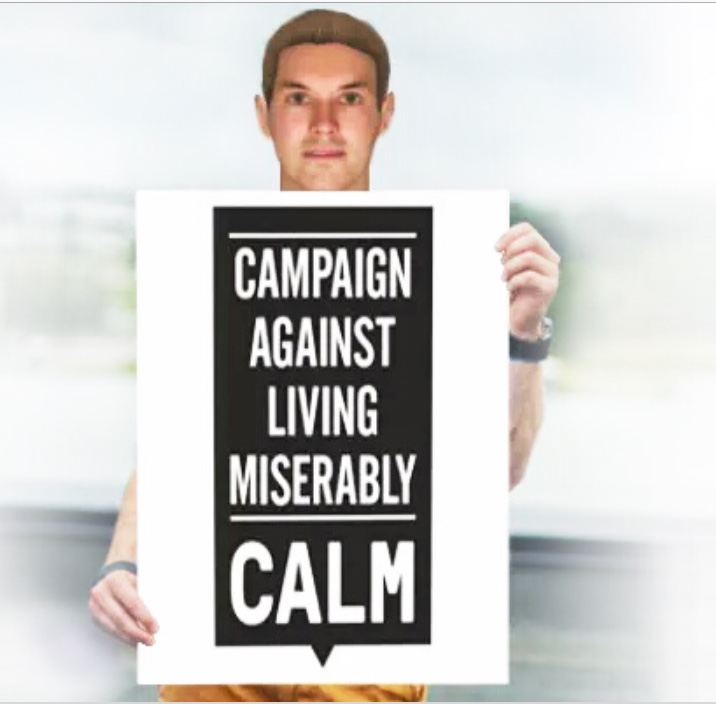 Jonny also hopes to this year hold more fundraisers and help promote CALM even further with more collaborations with Ivica Strok in the future.
"I hope to keep plugging away with stupid ideas that enter my head and spreading awareness to get that message out there, and help it reach the people that need it the most."
The story of Ivica Strok's fun, fantastic and fictional life goes far beyond the realms of Football Manager to now help young men become more aware of the charities out there to help them if they are struggling.
And many Football Manager fanatics will certainly be able to relate to how even a completely made up player can have such an impact in the world of fantasy football.
 
Tickets for the raffle to celebrate his signing are available here with some great prizes up for grabs and also supporting an excellent cause.
Click here to find out more about CALM.