Super League returns for its 25th season, with the competition bringing in one of the biggest names in sport and crossing uncharted waters – the Atlantic – for the first time.
And yes, every January it appears this will be the year Super League breaks through to the wider sporting world – but this year they might be onto something. 
One of the Burgess brothers comes back home, State of Origin winner James Maloney joins Catalans and arguably the biggest name in either code Sonny Bill Williams joins the Super League. 
And secondly, SBW will be playing in Toronto – a concept –  now four years in – rugby league fans are only just accepting as a new normal. 
The big-spending comes as teams try to cut the gap on St Helens, who finished a record-breaking 16 points clear in 2019. 
Mancunian Matters spoke to RLNews.co.uk's co-editor Tom Alderson, to take a look at which sides have done the best business over the winter, and if Saints fans can start planning for Old Trafford already.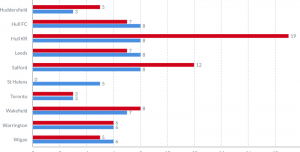 St Helens will go for back-to-back titles with a new coach in Kristian Woolf at the helm, but an almost identical squad. 
That's not something Tom thinks will be an issue: "You've got to look at what they did last year. They slipped up at Wembley [during the Challenge Cup final], but they were pretty unstoppable last year."
It looks like being a closer season this year though, and another record-breaking season would be a big ask, considering the recruitment of their closest rivals, Wigan and Warrington.
Tom thinks Warrington's side last year "at their best, had the quality to trouble St Helens" and the signings of England international Gareth Widdop to go alongside Blake Austin gives the Wolves "arguably the best halfback pairing in Super League."
Saints' traditional rival is also looking threatening: "Wigan have signed really well, George Burgess is one of the best front-rowers in the world and I've always rated Mitch Clark.
"Jackson Hastings was well deserved in winning the Man of Steel, but I'm interested to see how he goes. Now he's established himself as one of the premium players there's going to be that pressure on him to back that up as well as the pressure of playing for a prestigious club like Wigan."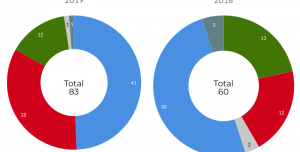 There are also promising signs from Hull FC, who have signed a fearsome backline including Manu Ma'u and Mahe Fonua, and Salford who made it to Old Trafford for the first time last season.
Despite a lot of changes, including eight players leaving, Tom thinks they can challenge again next season; "They've lost some big names, but have brought in quality and could well push for the five due to their culture." 
At the other end of the table, Hull KR have had the busiest off-season with the club signing an almost brand new squad, with eight going the other way. Tony Smith took over at Craven Park during the second-half of last season, so this has been his chance to take full control of the side.
There are concerns though that, despite some high-profile signings, so much change may do more harm than good. 
Tom said: "19 players is a staggering number of players, and they're going to have to gel quite quickly and get some combinations going.
"They've signed some good players, Shaun-Kenny Dowall, Jordan Abdull [and] Jamie Ellis, but they have signed a lot of players who in comparison to other clubs aren't quite at the same quality."
"There are a lot of people at Hull KR hoping and confident of improvements but changing a team so drastically is going to take time to bed in."
The club has also suffered from injuries in recent history – they've already lost Weller Hauraki for the opening stages of this season, while Mose Masoe has been forced into retirement with a serious spinal injury – which would then cause even more problems for a squad without much strength in depth. 
Another club worried about the depth of their squad will be newly-promoted Toronto, who are an unknown quantity ahead of the new season – breezing through the lower leagues (minus a play-off loss against London 2018) but preparing for their first year in the top flight.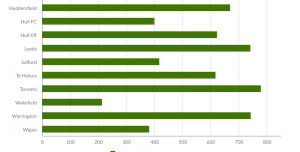 The side has the most combined NRL experience in their ranks out of all the Super League sides, but also have the smallest squad despite the extra toll travelling across the Atlantic may take.
Tom said: "The worrying thing is they have spent up to cap and they've got 23 players, which everybody has shown – Wakefield did last year, Hull KR in 2018 – if you don't have towards 30 players with Super League experience you are really going to struggle.
"At the moment Toronto are a concerning number of players short, not just in the number of top players, just the number of players full stop."
There is a lot of quality there, beyond just Sonny Bill Williams, and their first 17 is likely to be competitive – it just depends how long they can keep it together.
Their squad is the second-oldest in Super League and while their home games will be played on the road until April, once the travelling begins on a regular basis the squad may soon start to stretch.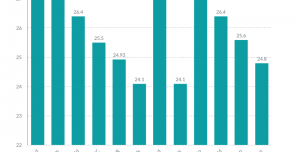 "They've got one of the biggest names in world rugby, they've got one of the best centres – definitely in the UK – with Ricky Luetele, and they've got experienced halfbacks.
"If you could keep their first choice 17 on the field every week they wouldn't have to worry about relegation, but you're playing 29 weekly rounds – it's a long season and the odds of going through injury-free are very, very low."
While Sonny Bill Williams has taken the lion's share of the headlines, this is an unprecedented year for Super League in the number of big names coming to Europe. 
While the ex-All Black will have the greatest impact on the profile of the sport, Tom thinks others may have more on-field influence. 
"Jackson Hastings could well turn Wigan from contenders into champions, Gareth Widdop is an absolutely fantastic signing and if he's in Man of Steel form that could well push Warrington up to where they want to be.
"Manu Ma'u is one of the best backrowers in the world, Josh Jones has established himself as an elite backrower – there's plenty – James Maloney too is a born winner, with a history of winning wherever he goes, and he could make a significant difference to Catalans."
Between speaking to Tom and writing this piece, Catalans went even further in their recruitment with the controversial signing of cross-code star Israel Folau. The Australian is a free-agent following his homophobic outbursts on social media and while his move to the south of France has been criticised, nobody doubts the player's talent – if he hits anything near his top form, Catalans may end up thinking the backlash was a fair price to pay. 
That signing meant that Catalans' are now the team with the most NRL and international experience in their squad, which they will hope to help get them past a slump since winning the Challenge Cup in 2018. 
Rightly or wrongly few Super League seasons have started with so much attention, but over the next eight months, the question will shift to whether any team will be able to steal Saints' spotlight.
More rugby league coverage ahead of the new season is available at RLNews.co.uk