Aaron Tomlinson didn't stop running. Not once.
His energy was obvious as he hurried forward onto the artificial pitch ahead of the group.
But Aaron wasn't just there to play hockey; he was there to help others.
Which is why, every Monday afternoon he goes to Bowden Hockey Club, Altrincham, where sport-inclusion charity Access Sport joins forces with community volunteers to lead an adult disability hockey session.
Access Sport operate up and down the country, using exercise to create an inclusive community for low-income families and young and disabled people who want to learn new skills.
Active Aaron was a prime example.
Joining Flyerz Hockey through Trafford Choices, a care centre for adults with learning disabilities, Aaron excelled in his love of the sport, racing at the chance to get involved.
"It's just a different sport which I like. If it wasn't for hockey then I don't think I would have done this, but I like coming down and helping people out with it," said Aaron, who plays with other disabled adults from community group The Pavilion Project.
"I like doing different skills and taking them into the game. Like passing to teammates and interacting with the other group.
"I usually play centre-mid but sometimes I help out at the back and let other people have a go trying to score goals instead."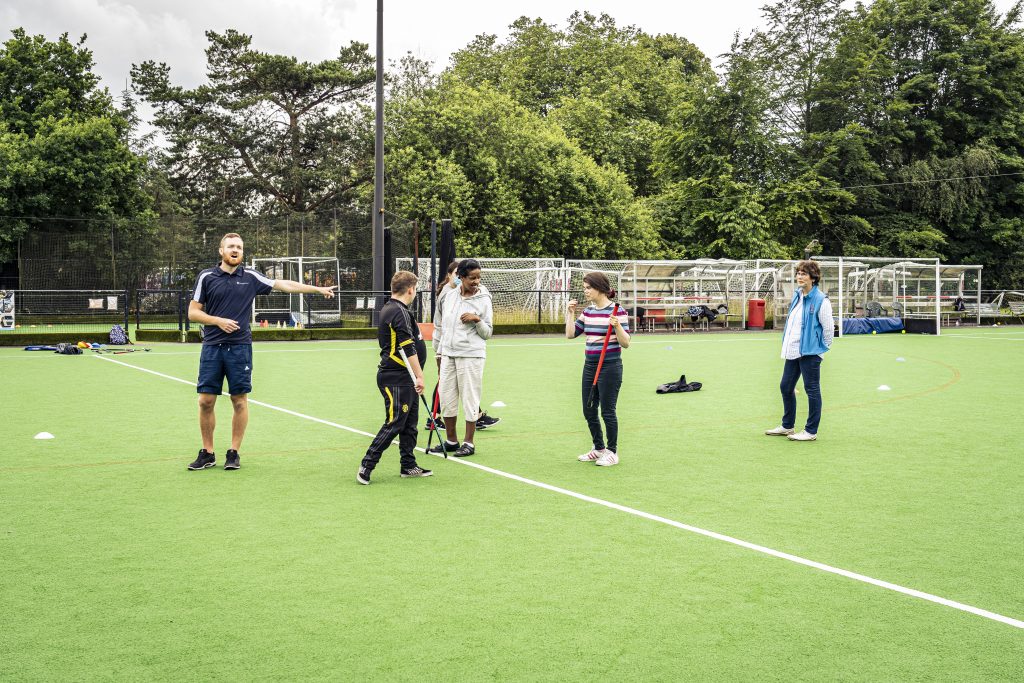 Making his mark on the all-weather pitch, Aaron buzzed with excitement as the two groups mingled and began warm-up drills with a group of volunteers.
But he wasn't the only one driven by the thrill of scoring.
Talking with team leader of the Pavilion Project, Rosie Robinson, players Steve Mason and Jenny Brown confirmed their love for seamless scoring, stating that it was by far the best part of the game for them.
"Everybody likes scoring goals," said Rosie.
"Steve quite often takes part in games and then a lot of it is learning new skills with the coaches and other players.
"We've taken part in some cricket here before as well. Someone from Cheshire Cricket came and teamed up with Access Sport to put on those sessions for us."
Using sport to create an inclusive environment for all abilities, hockey is just one of the many tools Access Sport uses to appeal to Greater Manchester; with BMX, football and sports leadership courses bringing equal opportunity to those who don't necessarily get the chance to take part in these activities.
Head of the Manchester branch, Mike Power said: "We work with community sports clubs to serve communities and to set up disability sports or female provisions and help the clubs to do that by growing, connecting with schools and communities.
"A big part of it is making sure the club is sustainable so assisting volunteers and young leaders and helping them get more connected generally, which will advance clubs that need more support.
"Some big clubs are often quite good at applications and funding, but we always try to find the ones that need the help and the funding. And we've found quite a nice few little gems over the last few years.
One of these "little gems" is the introduction of a new all-accessible BMX track in Little Hulton, Salford.
Since its opening in June 2021, the track has seen an unprecedented of level of demand, with more than 5,000 users a week.
Decked out with floodlights and bike containers on site, events such as 'Making Tracx' and 'BMXercise', which are detailed on the Access Sport website, are open to all.
The project is further supported by the London Marathon Charity Trust and British Cycling.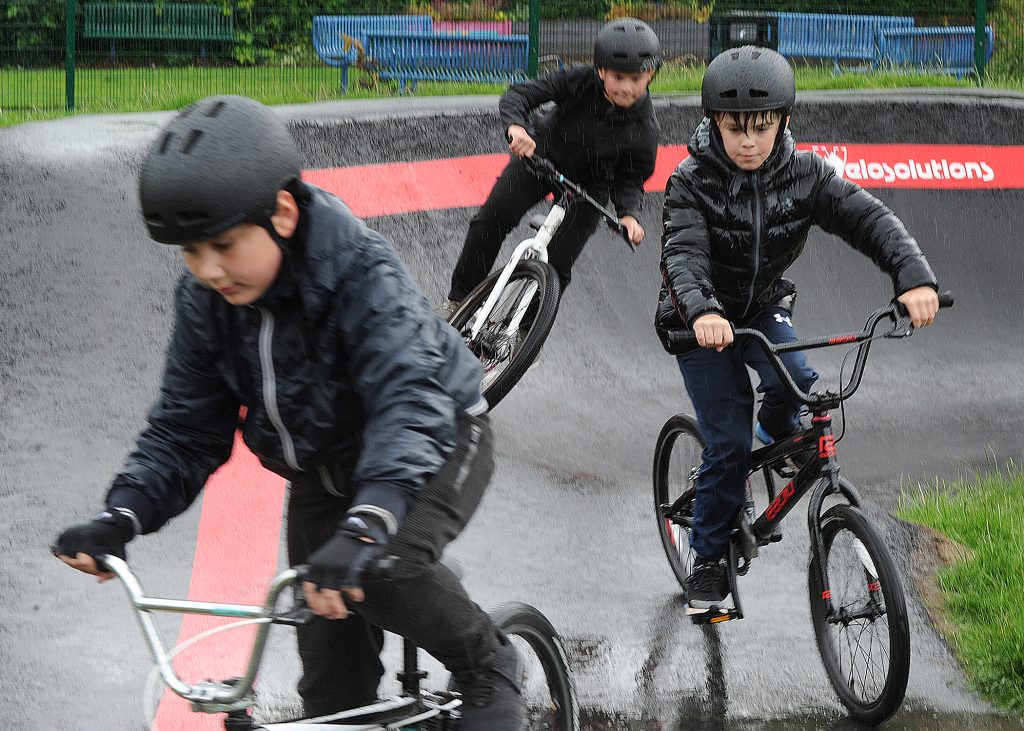 "Our model is that sustainability model," said Mike, who applauds Sport Access' open delivery, using an honesty pot as their method of payment at multiple events so families can pay whatever they feel comfortable when possible.
"I think it's quite important to create that offer which is accessible to people.
"Even a pound a week when you have three of four kids in a family, suddenly the cost adds up and can be a barrier, so just getting local and having that offer is what we do as well as listening to the community.
"We really are all about making sure that everyone has the opportunity to take part. It's all about finding new ways to provide that."
Earlier this month, Access Sport announced that it had joined forces with Nuffield Health to provide new sports and healthcare opportunities around Greater Manchester.
A statement from Access Sport said: "The partnership between Access Sport and Nuffield Health aims to bring young people into community sport and inspire the next generation of community leaders.
"This ground-breaking project will combine resources and expertise to tackle the unmet needs of 15,000 disadvantaged local young people and their families in the next two years."
Goal scoring fanatic or fresh air lover, Access Sport has something for everyone.
If you're not sure, just ask Aaron.