To mark its re-launch of the new FORZA website, Net World Sports ranked Premier League stadiums on a rating of entertainment between 2013-14 to last season with Manchester United's Old Trafford left wanting at the bottom of the table.
The Red Devils' rivals Man City's Etihad just pipped Liverpool's Anfield at the post with the 55,097 capacity fortress leading the pack in terms of entertainment factor leaving one Manchester club at either end of the table. 
The study shows that City came out on top with goals scored at home (209) with an average of 3.46 goals per game, well clear of second-placed Liverpool's home record of 3.08 goals per game.
With 57 home wins across this time, City fans clearly hold the bragging rights in the divided city after this study.
The Citizens' phenomenal attacking flair and somewhat slapdash defending is clearly keeping their fans on the edge of their seats, especially in Manuel Pellegrini's fantastic championship winning campaign in the 2013-14 season.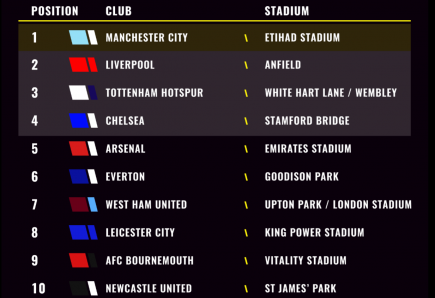 City also sit at fourth in the 'red mist' table with 15 red cards given out at the Etihad. Maybe not so surprising to football fans is the fact that wherever West Ham United are based, either Upton Park or the London stadium, has seen the most red cards: 20.
ENTERTAINMENT FACTOR
Struggling under David Moyes, Man Utd recruited Dutch legend Louis van Gaal and later the one man they thought could get them out of this rut, Jose Mourinho.
But even the 'Special One' cannot replicate the pleasure the reds fans got in Sir Alex Ferguson's reign.
United's entertainment factor hasn't just recently plummeted to a boring level however. In 2008 Sir Alex claimed that the atmosphere was 'dead' and felt like a 'funeral'.
Supporters at Old Trafford have had to witness the least average shots per game and see them hover around the relegation zone where goals per game are concerned.
Also only Crystal Palace's Selhurst Park has seen fewer goals netted at home than Old Trafford, with United only scoring five more goals than the Eagles.
Visiting strikers have been most in form at Swansea's Liberty Stadium, with a total of 109 goals flooding in over the period.
Chris Owen, communications manager for Net World Sports, wants to celebrate the new and improved FORZA website by finding out which elite stadium hosted the most action-packed matches.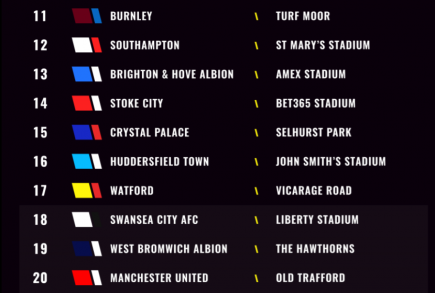 Commenting on the results of Old Trafford and the Etihad, Owen said: "The two Manchester venues claiming top and bottom spots in our league table will certainly be the biggest talking point.
"It seems City's flair-packed side will go head-to-head with United's somewhat more pragmatic squad for honours this season."
If you would like to check out this study read here and if all this talk of goals making you want to slot some in yourself check out this link.
Image courtesy of Paul via Flickr, with thanks.