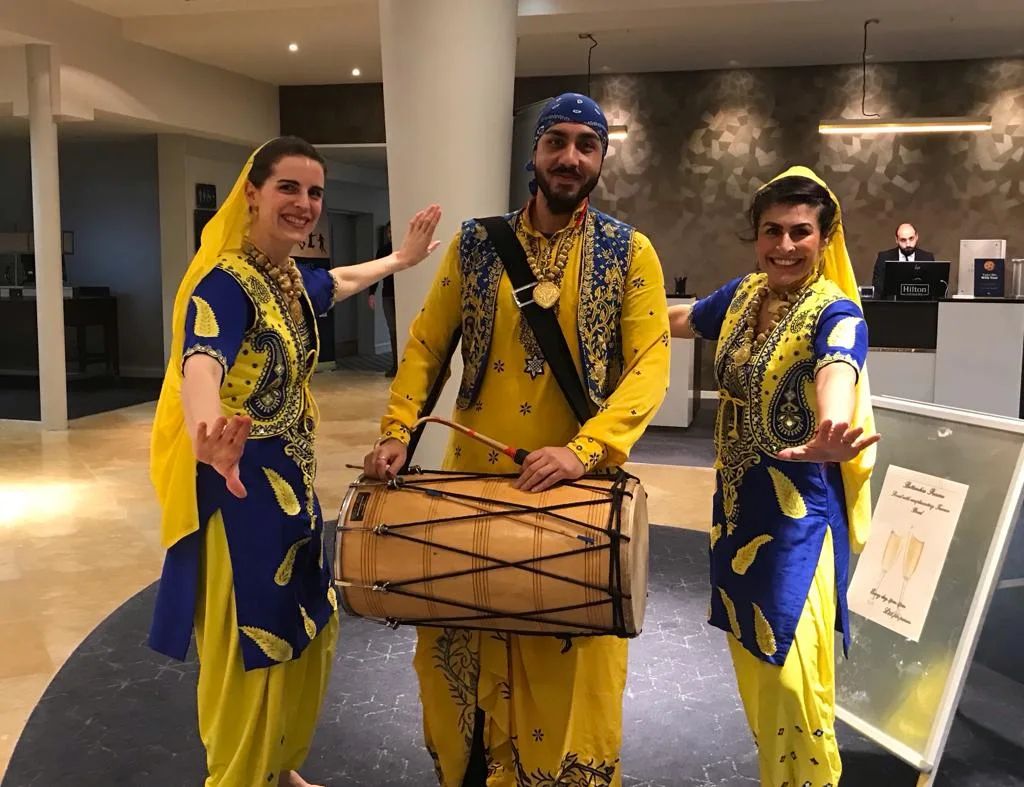 Manchester resident Sanjeev Gupta has been dancing Bhangra since he was 16 years old. He grew up in Reading where he was performing with a small community of people before he moving to Aston university in Birmingham.
The BBC journalist said, "After moving to Manchester, I started teaching Bhangra in Stretford centre and that is where it all began."
He added, "We had a lot of people attending Bhangracise runs children's Bhangra classes and workshops in Manchester.
Rajeev Gupta said, "We started online classes during the lockdown and they were a big hit. We decided to continue with them as we have several students from abroad dancing virtually with us."
The award-winning dance company is on the top Bhangra entertainment platforms offering dancers, workshops as well as regular classes in Manchester. Rajeev said, "I have taught thousands of people Bhangra over the last few years. The music is vibrant and energetic as well as uplifting."
Bhangra is a fusion of music and dance which originates from the Punjab region in North India. In its earliest form Bhangra was a celebratory folk dance that welcomes the beginning of spring.
Bhangracise studio classes take place in Manchester, UK. Check out the website here.
Timetable:
Monday – 6.45 -7.30pm at Club Cheadle Hulme, Cheadle Hulme High School, Woods Ln, Cheadle Hulme SK8 7JX and Tuesday at Gorse Hill Studios, Stretford, M32 0PS.