Manchester's new poetry library, based on Manchester Metropolitan University's Oxford Road campus, opened its doors to the public for the first time last week.
The poetry library – only the fourth to be set up in the UK and the first to come to the North West – already boasts over 10,000 works of poetry on its shelves.
Unlike other poetry libraries, such as the National Poetry Library in London and the Scottish Poetry Library, Manchester's will focus solely on contemporary poetry from 1889 – the year that Thomas Edison recorded the first poem on a phonograph.
The library is keen to emphasise that despite being based on a university campus, it is open to everyone and people can sign up to become a member on their website.
The project has been in the making for five years and, now that the library is finally open, it aims to support students, aid research into poetry, and promote public engagement with poetry.
The Director of the Manchester Poetry Library, Becky Swain, told MM: "We are the first poetry library to be supported by a university, which means we can harness lots of expertise as Manchester Writing School here at Manchester Met is home to poets such as Carol Ann Duffy, Malika Booker and Helen Mort, and has a fantastic reputation.
"It's an incredible resource to have for students but people also come just for the soul and to connect with the collection.
"There has been a reduction in arts funding and creativity and imagination are not being given the esteem they need so the fact the university has committed to it is hugely positive."
The library is set in a modern and open space, which reflects its attitude to poetry: it aims to make poetry more accessible and seeks for everyone, of all ages and backgrounds, to be able to enjoy it.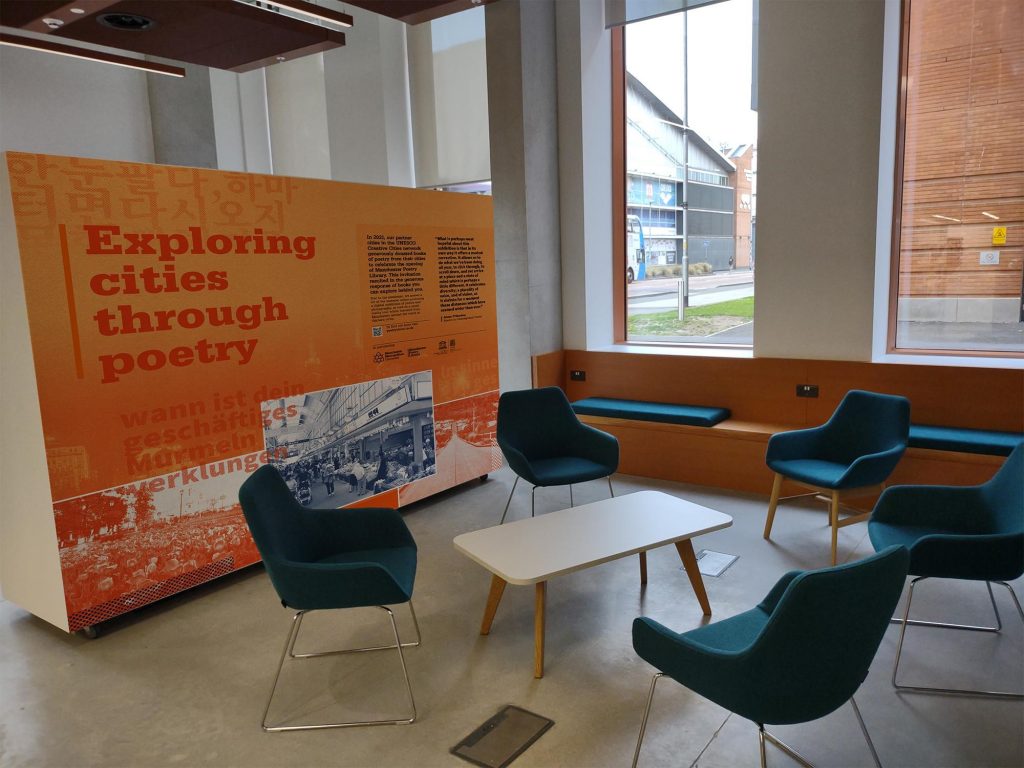 As part of this goal, the library has a wide range of recorded poetry and aims to have poems in as many languages as possible.
"A library is never finished and we're really open to people's suggestions – anyone can have an influence on the poetry library," Becky explained.
"We had someone come in and ask if we had any Arabic poetry and we were able to say we're working with a poet to develop this aspect of the collection.
"Half of the adults in Manchester are multilingual so we wanted to respond to that."
The team at the poetry library hope to keep the library up to date with trends in poetry and will refresh it with new publications as they come out – even hoping to branch out into Instagram poetry!
The library is the latest addition to Manchester's cultural heritage as a UNESCO city of literature and will work together with other libraries in the city to maintain this network.
For example, visitors can look forward to a collaboration between the poetry library and other libraries in the city at Manchester Literature Festival in October, with events at Central Library and the Manchester Museum in a celebration of contemporary poetry.
You can keep up to date with events at the poetry library by visiting their website: https://www.mmu.ac.uk/poetrylibrary/
You can also follow them on Twitter: @McrPoetryLib and on Instagram: @mcrpoetrylibrary
Photos: Manchester Poetry Library
Main Image: View of the Grosvenor building, where the library is based, from the All Saints building at Manchester Metropolitan University.