American rockers Panic! at the Disco exceeded 'high hopes' on Saturday night on their first UK arena tour to promote their most recent album Pray For The Wicked.
The evening kicked off with support from Arizona and Danish singer MØ before Panic! took to the stage to perform an unforgettable night.
The stage design was well thought-out and featured the band's cult-style logo which was accentuated by strobe lighting and pyrotechnics throughout the show.
Fans were treated to a 28-song set list which featured everything from classics like I Write Sins Not Tragedies to more recent material such as Roaring 20s, which gave both new and old fans something to enjoy.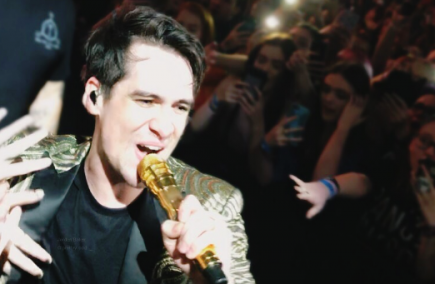 PERSONAL: Uri got up close with his fans
Dedication was paid to the 22 who tragically lost their lives at the arena throughout This is Gospel, in which fans held up blue worker bees to their phone flashlights. 
The band also performed their famous cover of Bohemian Rhapsody – originally sang by British rock legends Queen – which certainly added to the already amazing atmosphere.
The Pray for the Wicked Tour is said to be the band's most successful outing yet, making over $49 million since it began in July 2018.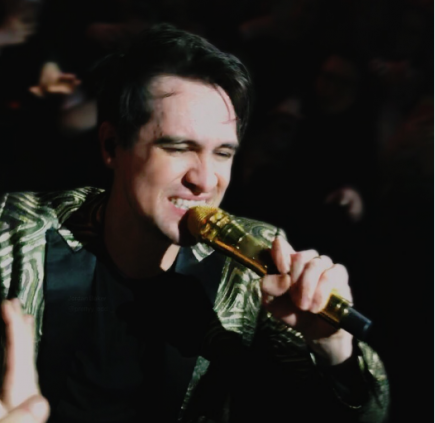 SUCCESS: The band's current tour is their most popular to date
With that being said, vocalist Brendon Urie, who founded the group, took the time to personally greet fans and give his thanks all while singing the 2016 single Death of a Bachelor.
The night was made even more special when The Hearts Project, which aims to spread love and acceptance throughout the fandom, particularly across the LGBTQ+ scene, took place.
Similarly to how fans paid respect to the 22 who died at the venue in May 2017, those in attendance held up rainbow-themed hearts throughout Girls/Girls/Boys/, a song which holds the message 'love is not a choice'.
Overall, the night was fantastically put together and the vocals of Urie couldn't have been any better.
The UK and Manchester look forward to welcoming Panic! at the Disco on their next tour.