MM are offering one lucky petrol head the chance of a lifetime by giving them the opportunity to win a VIP Hot Wheels experience.
The winner and three friends will be invited to come to Manchester's Arndale Centre on August 14 to attend Hot Wheel's Zoom N Boom event.
The VIP will also get their get their hands on Daytona Manchester karting vouchers worth £100 and a Hot Wheels bundle worth around £70.
One lucky runner up wins an amazing Hot Wheels trackset worth around £45.
To enter the competition all you need to do is follow @mm_newsonline on Twitter and email your Twitter handle to newsdesk (at) mancunianmatters.co.uk
Running from August 13-17, the Zoom N Boom event will get kids in the driving seat as they compete to become the ultimate track masters.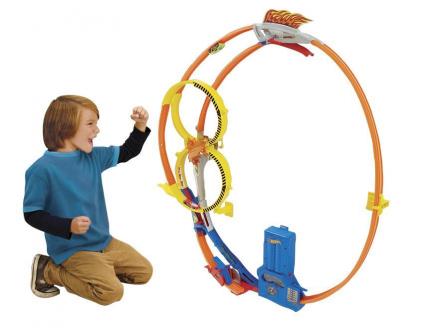 HOT WHEELS: The lucky winner will have to be available on Thursday August 14
On Hot Wheel's Track Builder Systems, racers can perform daring stunts to challenge friends with and become the masters of track design.
They will also be able to test their blasting skills with the epic air-powered BOOMco blasters and get their photo taken against awesome backdrops on the photo podium booth.
Entrants will have until 3pm on Tuesday August 12 to register their vote and the winners will be chosen at random.
For full terms and conditions, please click here
For further information visit http://www.boomcoleague.com/en/events
To enter the competition all you need to do is follow @mm_newsonline on Twitter and email your Twitter handle to newsdesk (at) mancunianmatters.co.uk