World War Two is over, and the soldiers have finally come home. In this colourful, spirited rendition of Shakespeare's Much Ado About Nothing, romantic shenanigans provide a welcome relief for the battle-weary characters and delight the audience.
The Lowry stage is decorated with wartime propaganda against an idyllic country backdrop, contrasting simple beauty with the reality of the conflict the characters have just lived through.
This juxtaposition persists throughout the play which, while ultimately a comedy, swerves suddenly and shockingly towards the tragic before its happy ending.
Transposing the setting to WW2 makes perfect sense and adds a richer dimension to the theme of women's independence. We see female leads Beatrice and Hero clad in wellie boots and high-waisted trousers, working as members of the Women's Land Army who have been getting along just fine without men and the drama they inevitably bring.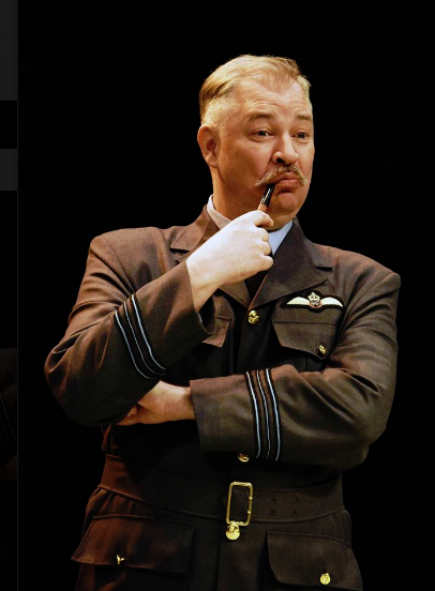 The play follows the blossoming romance of Claudio and Hero, and the deceit by villainous Don John that makes Claudio believe his new love has been unfaithful. This leads to a dark scene where he violently rejects her at the altar – his furious disgust and the innocence with which Sarah Kameela Impey plays Hero makes their reconciliation bittersweet.
In contrast to Claudio and Hero's simpering courtship, Beatrice and Benedick's duel of wits lights up the stage. Robin Simpson and Isobel Middleton are two exceptionally strong performers who steal the show, getting all the biggest laughs without losing the vulnerability and depth of the characters – it's impossible not to root for them.
The pair trade cutting remarks that do nothing to hide their obvious feelings. But before they can admit their love, they need their egos flattered – so they're set up by their friends to believe they're both the subject of the other's unrequited love.
The scenes in which they eavesdrop lend themselves to fantastic physical comedy, particularly in Benedick's case, which sees him hanging from a ladder, swearing, and running into the audience to hide under a woman's lap.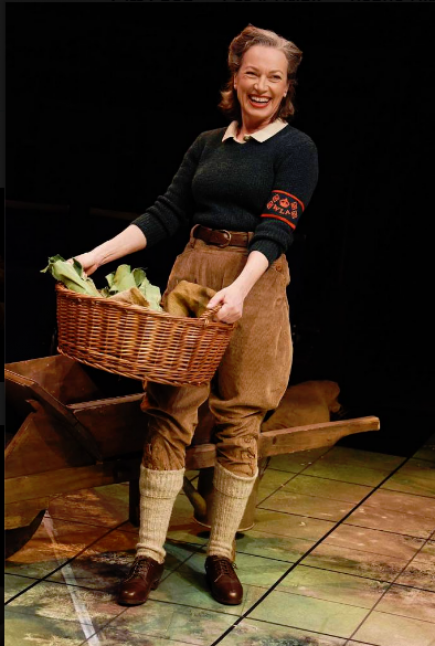 An especially fun element of the show is its playful use of music – the Sigh No More song is performed as a barbershop quartet while characters sing famous 40s songs to themselves as they move across the stage.
Accordions and saxophones make an appearance, and the dance scene is beautifully choreographed.
The first half of the play fires on all cylinders, cascading through the best Shakespearean comedy tropes – razor-sharp wordplay, nefarious scheming, and a masked ball.
The second half has less stand-out moments and moves everything somewhat dutifully towards the harmonious ending, but overall the play is rich and lively, effortlessly balancing light and dark.
Hilarious and touching, it's an all-round joy.
*Much Ado About Nothing is showing at The Lowry, Salford until Saturday, May 11. You can buy tickets HERE.