Atlanta-born Algiers brought a taste of the seedy, gritty side of the American south to YES, Manchester over the weekend. 
Sometimes, when two musical styles come together the result loses the best elements of the original. At others, it creates something greater than the sum of its parts.
Algiers are nothing short of enthralling. A blend of heady guitar, synths, and head-rattling bass bleeds into pleading, impassioned vocals. The whole thing is chaotic, at times almost atonal.
Founded in 2012, Algiers' music combines post-punk, soul, gospel, and industrial music. The four-piece group is made up almost entirely of multi-instrumentalists, giving them a great deal of flexibility in their performances.
Live, they make heavy use of loops and samples, allowing for gutsy mixes even among just the four of them. Heavy industrial sounds that set your teeth on edge blend seamlessly into a gospel choir, or reverberating saxophone or keyboard solo.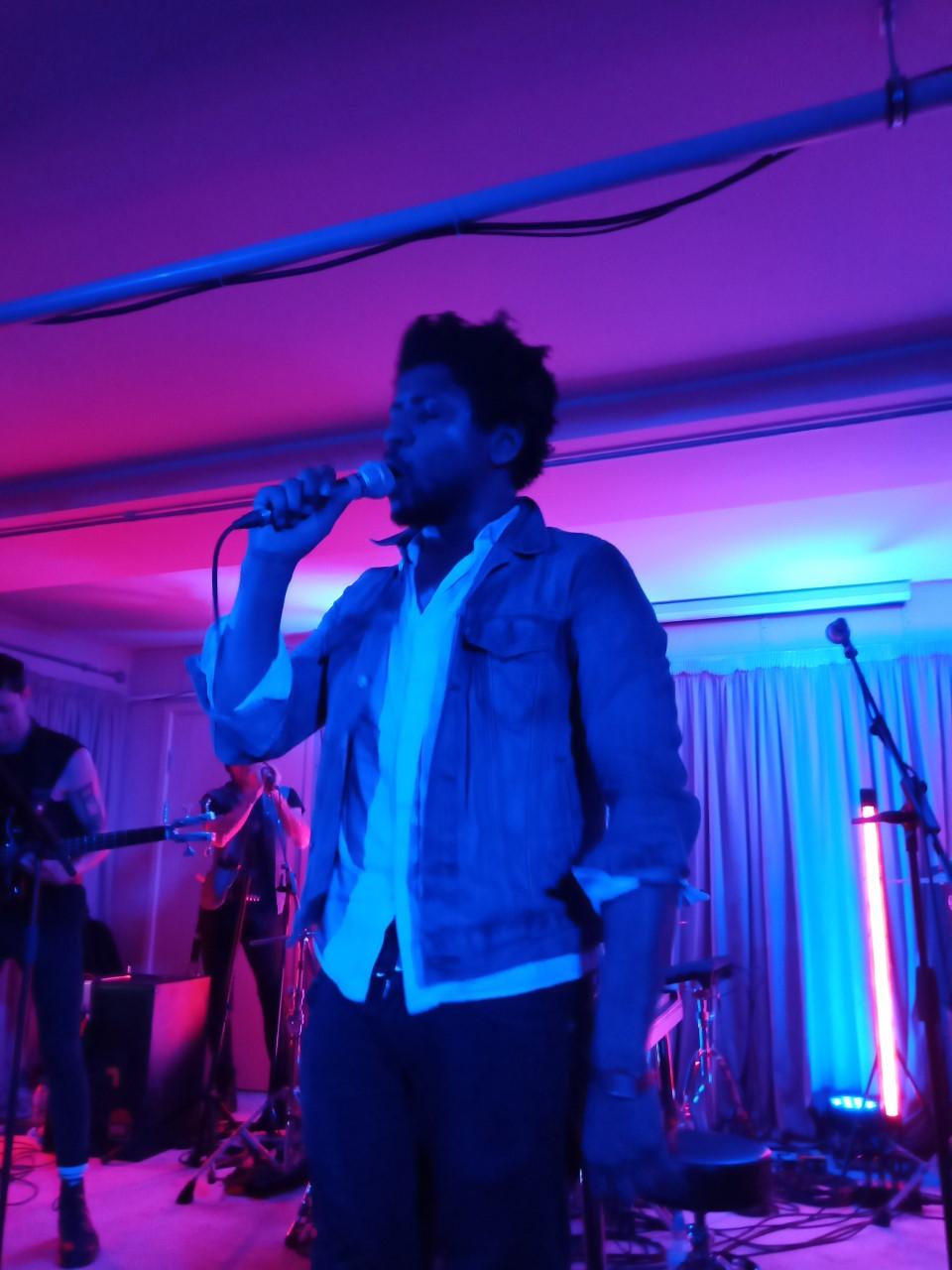 Algiers are not a happy sounding band. Their songs explore, in their own words, "love and loss". They dive head first into decay and urban atrophy, colonialism and disenfranchisement. The gripping, harmonious voice of lead singer Franklin James Fisher feels at odds with the pain many of their songs explore.
Fisher's vocals effectively cut through a thick line-up. He leads the band deftly, layering his vocals into a loop and switching between adept piano and resounding vocals with ease. As a frontman, he performs completely the sadness, anger, and heartbreak Algiers do so well.
Twice during the set, he leaps from the stage to sing amongst the audience, even doubling over on the ground beneath us. Given the band's exploration of social injustice, it could even be seen as a way of breaking the boundary between two different levels of society. At times, his vocals feel like a primal scream.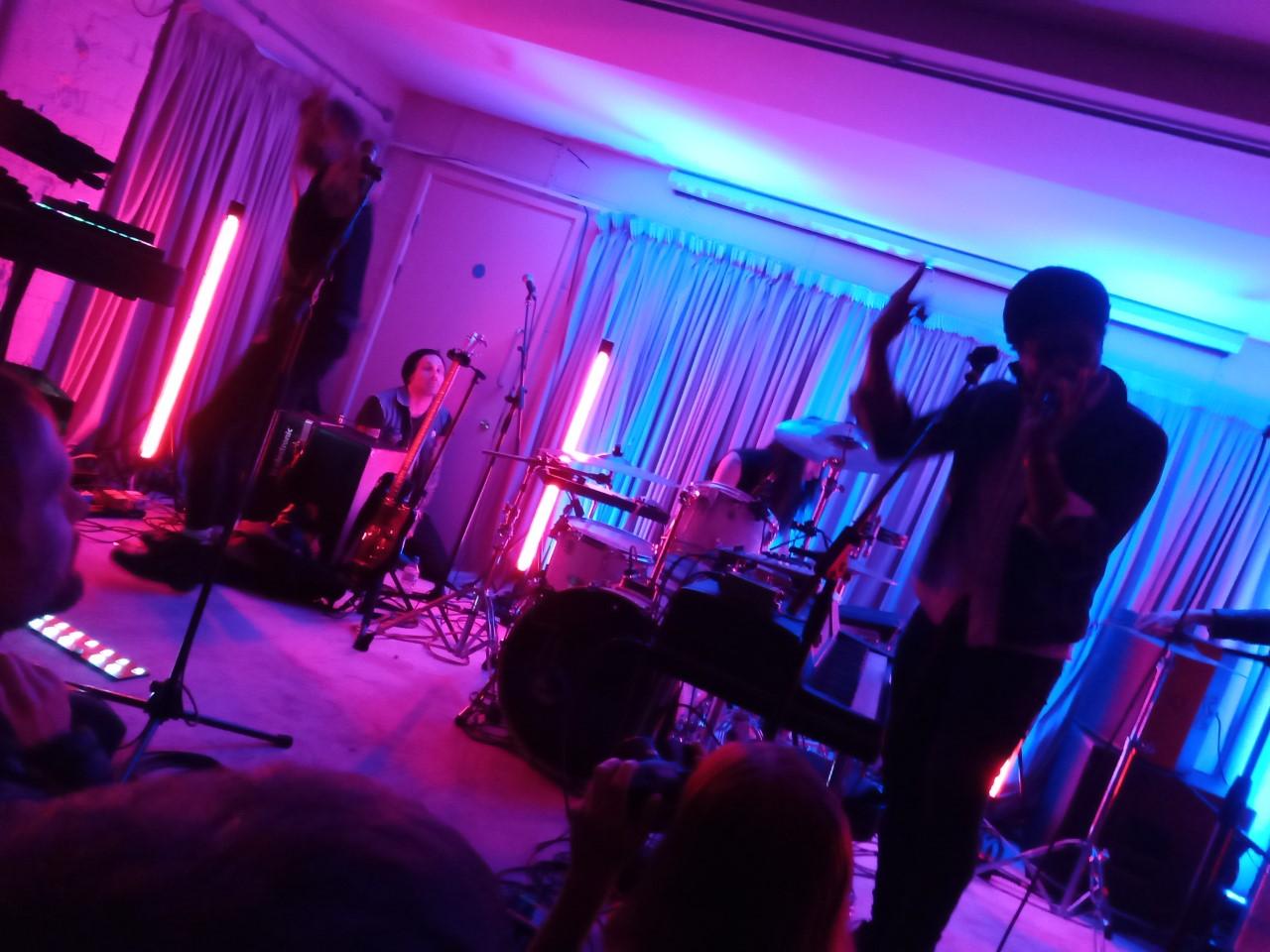 Behind him, the rest of the band, including former Bloc Party drummer Matt Tong, create layer upon layer of reverberating syths, wailing guitars and saxophone. Thrashing percussion and frenetic bass provide the grittier punk tones, performed by bassist Ryan Mahan with a rage that borders on neurotic. No-one smiles, apart from sadly.
You may have gathered by this point that Algiers are not the most cheerful of bands. Their messy, chaotic style instead tried to explore some of the darker truths we all share. In this, they make their assertive, angry, and confrontational presence felt excellently.
When combined with their astute musicianship and impressive technical skill, the result is a visceral, rending, captivating performance. Algiers don't play for you, they play at you.