The UK's biggest celebration of new Spanish and Latin American cinema ¡Viva! Festival is back at HOME for its 26th year.
The festival sees 31 feature films and 10 short films from Spanish speaking nations come to Manchester, including 15 UK premieres.
Having started last Friday, the festival runs until March 26 with a second screening of Oriol Piug's El Sitio de Otto and a preview screening of Nuestras madres closing the festival.
There's a plenty of returning favourites, with Spaniard Alejandro Amenábar bringing his big budget Spanish Civil War drama Mientras dure la guerra to the festival.
Argentinian actor Ricardo Darín, who has featured in just about every ¡Viva! festival line-up, also comes back with feel-good financial crash comedy La Odisea de los giles.
This year's programme sees a keen focus on indigenous filmmakers, including heart-breaking Aymara-language drama Wiñaypacha, set way up in the Peruvian Andes with the filmmaker's grandfather playing one of the leading roles.
Also playing is the UK premiere of Mexican documentary Tote abuelo, and a digitally restored 1982 documentary from Colombia, Nuestra voz de tierra, memoria y futura, which depicts centuries of oppression and resistance of farmers and indigenous peoples.
There are six directors visiting the festival for Q&As after their films – Belén Funes, David Romay, Gabriel Velázquez, Itandehui Jansen, Oriol Puig and Antonella Sudasassi – making ¡Viva! that extra bit more personal as you can actually see and meet the talent behind the films.
¡Viva! Festival! co-ordinator Jessie Gibbs said: "Planning our annual ¡Viva! festival is almost a year-round task, and this year, with the number of premieres and director visits lined up, has been one of the most enjoyable to programme.
"I cannot wait for the festivities to get under way. This year's programme is as varied as any in the festival's history, and we look forward to welcoming visitors old and new to our screenings and events."
El Sitio de Otto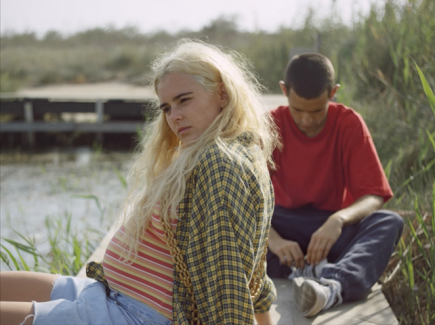 As well as the regular screenings, ¡Viva! offers something for all the family with a Bring the Family screening of 2017 animation Ferdinand featuring voice work by John Cena and David Tennant.
Alongside the programme of cinema, there are multiple events for Spanish speakers, such as Café Cervantes, an informal gathering of Spanish speaking film fans on Sunday March 22.
With 4x Oscar winner Parasite smashing box office records for foreign film left, right and centre, what better time to come and see the wonders of Spanish cinema?
You can view the full programme here. To book tickets please visit www.homemcr.org or call box office on +44 (0) 161 200 1500. 
What a fantastic opening weekend for VIVA 2020! Seven film screenings, two intros, one UK premiere & a Q&A with Belén Funes, director of La Hija de un ladrón (A Thief's Daughter). PLUS we've got another five director Q&As across the month! Check it out https://t.co/UyvibeOABj pic.twitter.com/68qUUZvTsf

— HOME (@HOME_mcr) March 9, 2020