Kirk Brandon made his long-awaited return to Greater Manchester, marking his first appearance in the area in … eight days.
The 63-year-old musician was back in town at the Castle Hotel in the Northern Quarter with his aKoustiK tou. It's a trip through his back catalogue of work with Theatre of Hate to Spear of Destiny to his recent album with cellist Sam Sansbury, who joins him on this outing.
A seemingly innocuous setting to host a post-punk icon, the tiny backroom of an already small pub. Around ten beer garden chairs sit in front of the stage, which looks almost church-like with its high angled ceiling.
The room quickly packs out despite his very recent performance in Salford last Sunday, and by 8:30, when Kirk arrives through the crowd, it's nearly impossible to move in the room.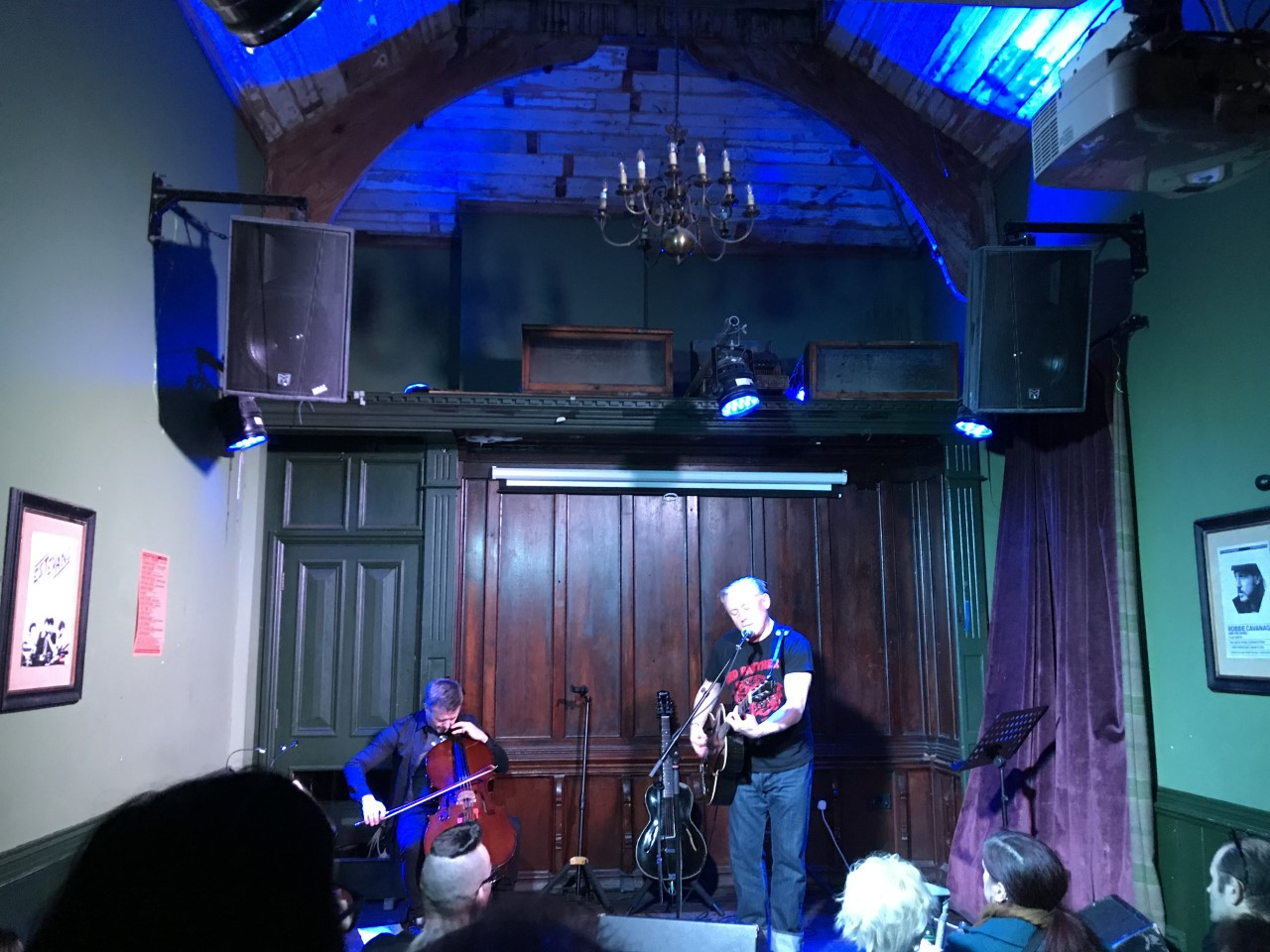 He opens with a rousing acoustic rendition of Young Men from Spear of Destiny's 1984 album One Eyed Jacks. It sets the tone for the night, this isn't going to be a night of punk debauchery – not that any of Kirk's bands were known for that in the past – but this is a much more stripped back show.
Gone are the campy goth aesthetics he donned in the 80s. It's just him, his acoustic guitar and cello player Sam. This minimalistic approach lets the songs speak for themselves, and the show only works due to Kirk's fantastic lyrics.
He holds the audience on his every word, and his stage banter is just as effective. The size of the room allows for genuine interaction between him and the audience, and he gets as much banter back at him as he dishes out.
A Tommy Cooper-esque calamity of errors led to a particular grilling from the audience, as he struggled with his guitar strap whilst telling a tale about his 1930s Gibson guitars, one punter shouted: "They're almost as old as you."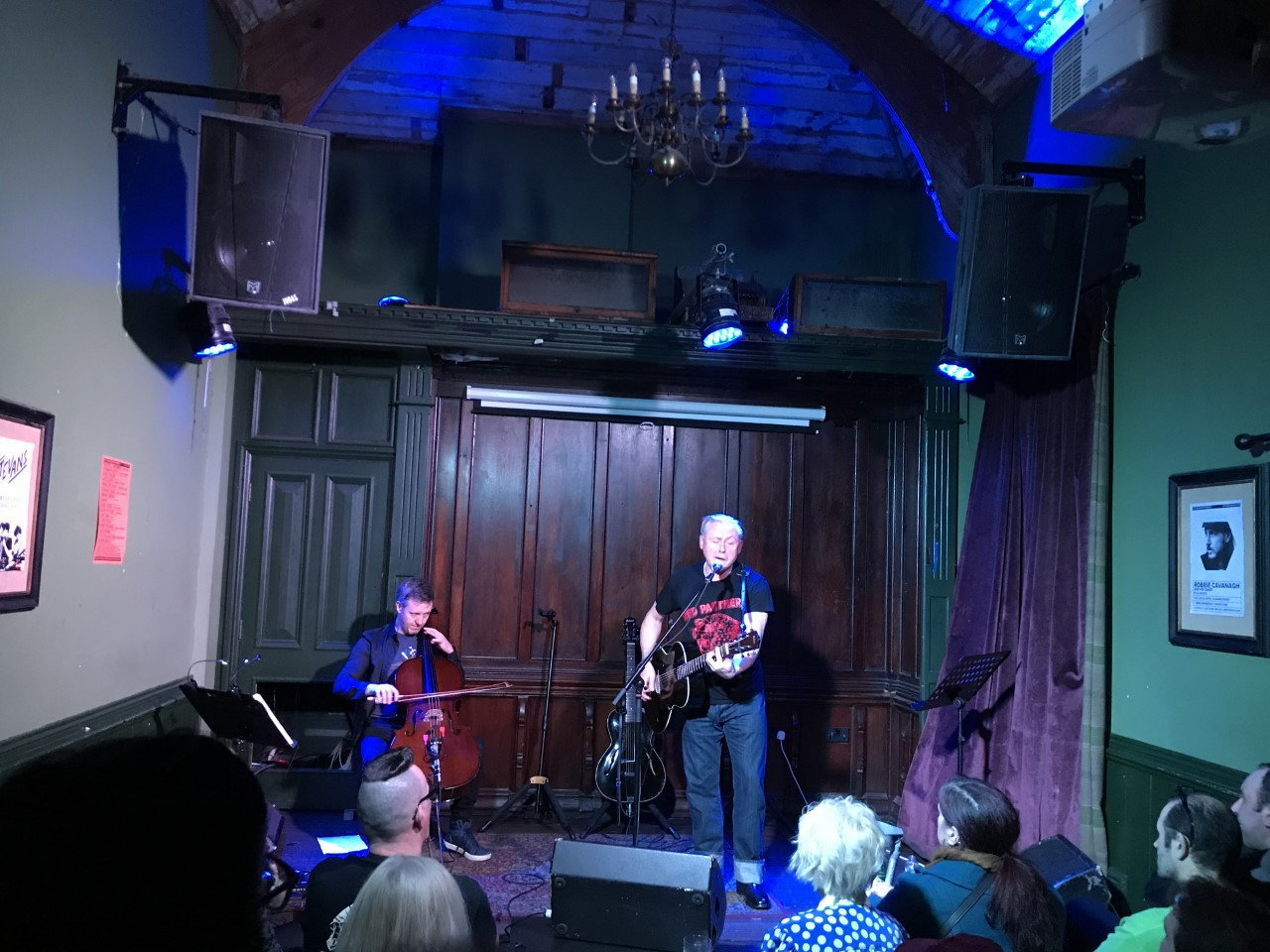 After 45-minutes the duo leave the stage for a 30-minute interval, which normally would seem ridiculous at such a small show, but the laid back nature of the gig so far makes it seem perfectly normal.
They play for another half hour after the interval before leaving the stage again, but this departure was far more short-lived.
A final trio of I Hear Music, Never Take Me Alive and Do You Believe in the Westworld? get the crowd at their most lively all night, with an exasperated looking Kirk belting out every line as if he'll never sing again.
Despite the array of chairs in front of the stage, despite the older average age in the audience, and despite this being the same singer, singing the same old songs to the same old crowd, it all feels terribly relevant. Kirk sings: "How does it feel to start your second life?"
And nights like this give punk a second life. These reimagined versions of his songs almost give them new meaning. And with around 100 people cramped into a tiny back room to see them performed on a wet and windy Monday night, it seems the storm of punk is still brewing in these punters.