There was always going to be mixed feelings about a stage production of Jane Eyre.
After all, Charlotte Bronte meant for the story to play out in a book – not on stage at The Lowry in Salford.
This show certainly doesn't steer away from such qualms though as it introduces several new modern elements, such as swearing and popular songs.
In the end though, these carefully chosen updates fit perfectly, as if it were Bronte herself behind the decision-making rather than director Sally Cookson.
The National Theatre production has swung into town just in time to celebrate the 170th anniversary of the classic novel's release.
Manchester's own Nadia Clifford is at the helm playing Jane, the orphan girl who's born into unfortunate circumstances.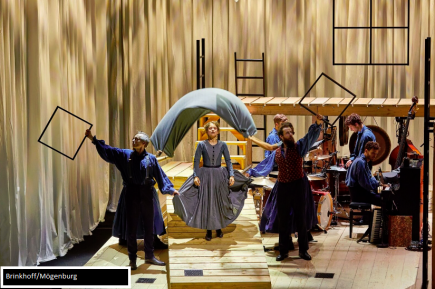 ACTION: There's never a dull moment
Clifford – while arguably a little too forthright in the role at times – brings an unrivalled amount of passion to the stage.
This is rather fitting because, let's be honest, the Brontes were nothing if not passionate.
It should be noted that Clifford's efforts stretch much further than just nailing the characterisation though.
Instead, she possesses a seemingly unnatural amount of energy that allows her to be on stage throughout the entire three-hour production.
It's almost astounding to watch as she climbs up ladders and speeds past her fellow actors without once breaking a sweat or skipping a beat.
Similarly, Tim Delap appears equally at ease as he plays the notoriously complicated character of Mr Rochester.
In fact, the pair's chemistry alone is enough to carry this production to a hit and makes it easy to invest in the will they/won't they storyline.  
The dynamic means that the audience – even those who know the plot all too well – are still thoroughly invested in whether the two characters will live happily ever after.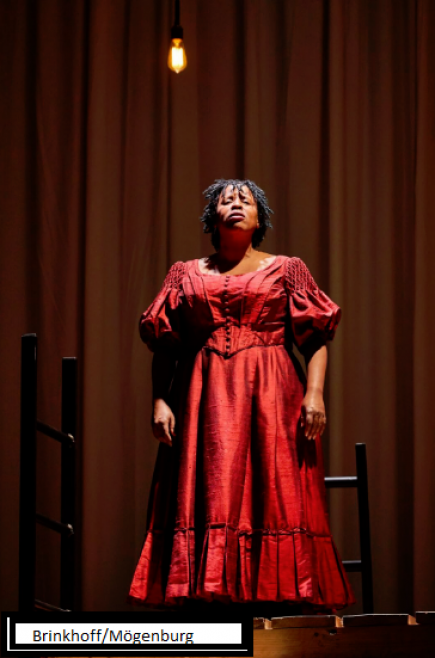 MUSIC: Melanie Marshall impresses with her incredible vocal range
The anticipation for the outcome is only heightened by the reoccurring presence of Bertha Mason, played by Melanie Marshall.
Marshall leaves her mark on the production by bouncing between an eerie silence and powerful vocal stylists.
Before all is said and done, she's knocked out songs such as Noël Coward's Mad About the Boy and Gnarls Barkley's Crazy.
These renditions are so strong and so apt that even those most hesitant to accept the plot's modernisation can't help but welcome them.  
Ultimately though, National Theatre's Jane Eyre is a team effort.
From those who put together the scenery and design the costumes, to those who play the music and manage the lighting, the standing applause belongs to every person involved.
*National Theatre's Jane Eyre is on at The Lowry in Salford until Saturday, April 15.