A group of torture survivors are calling on Mancunians to help support the recording and release of their original music album through a Crowdfunder campaign.
Stone Flowers is run by Salford based charity Musicians without Borders and supports individuals and communities whose live have been devastated by war and armed conflict.
The group began recording earlier this year and need to raise £7,000 to complete the recording, mixing and mastering of the album ahead of its official launch, which coincides with International Human Rights Day in December.
Group survivor Frank said: "Stone Flowers raises awareness about refugees and asylum seekers and the violation of human rights. It enables the world to hear us and learn about us. It's the only way to take out the pain inside us."
Members of the group include people from Iran, Iraq, Sri Lanka, Cameroon, Democratic Republic of Congo and Sudan, all of which have had an influence on the music.
They also receive counselling and clinical support from project partner Freedom from Torture and are encouraged to express their cultural influences, languages and rhythms through original music.
The aim of the project is for members to 'take ownership of the creative process', making positive connections with audiences and leading the way in speaking out against war and torture.
Many torture survivors experience huge losses of home, culture and family through separation or death and the charity say traumatic experiences in their home countries are often compounded in the UK by social isolation, homelessness and the threat of removal.
According to the charity, the trauma they experience often causes flashbacks, anxiety, depression and other forms of physical stress which music helps sooth.
The group was featured on the Radio 1 programme, War Children, earlier this year, and are currently gearing up for a performance at Manchester Food & Drink Festival, on International Peace Day, later this month.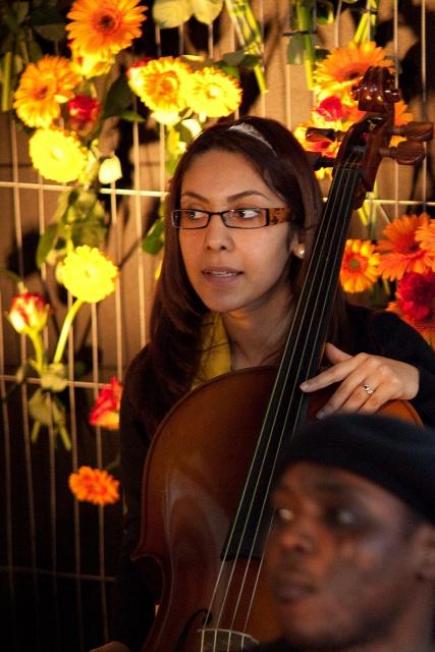 HITTING THE RIGHT NOTE: Stone Flowers are hoping to raise £7,000 to help with the release of their album
UK Director at Musicians without Borders charity, Lis Murphy, told MM: "Stone Flowers has had a profound impact on people who have lived through unimaginable experiences.
"The music they write and perform is powerful, uplifting and musically brilliant. The response from public audiences has been amazing."
Stone Flowers will perform at Albert Square on Sunday September 21 at 3pm and 6pm and tickets are free. 
To make a donation or for more information about the project click here.
Image courtesy of Musicians Without Borders, with thanks