"You never think something is going to affect you until it does. I never expected this would be my life, but it is."
Creator of the groundbreaking show 'First Time', and curator of the outreach program 'In Equal Parts', 34-year-old Nathaniel Hall contracted HIV at the age of 16 after a summer romance with an older man.
Nathaniel wanted to go to prom with a boy, but in the shadow of Section 28 laws, that was not an option for him. So, instead, a cream suit would have to be a statement enough.
Waiting outside the tailors in Stockport for his small act of radicalism in the form of a suit, he met a man, started a relationship, and his life changed forever.
After contracting HIV, he lived in shame and kept his diagnosis a secret for 15 years, only telling a very small group, of which his family were not included.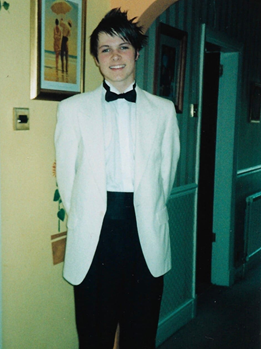 Describing himself as having a 'breakdown' in 2017, his life revolved around drugs, alcohol, and partying, and he had convinced himself that he was 'living his best queer life' by defying heterosexual norms, something which many of the community also go through.
Nathaniel pointed out that there is still a lot of shame within the LGBT society, because of internalised homophobia and transphobia, and he had an extra layer of that because he was secretly living with HIV.
He said: "Alcohol and partying; they can be a great thing if you are pursuing them for fun, but if you are pursuing them to lessen pain, then you have got a problem. I do say, our community celebrates pride so often, but there are so many of us living in shame."
The one day, he caught himself in the mirror still awake two days after a house party and he decided he needed to make a radical change.
Nathaniel said: "I knew exactly what was causing it, and I knew I had to chase that head on. So I did what any self-respecting person would do and wrote it into a show and performed it in front of a load of people! It was the turning point.
"It had to be radical. I tried many many times to talk about it with other people like my parents, and actually it had never come out so I knew that I had to do something to force my hand radically, and that's what the show was and that's why I made it and went on this journey."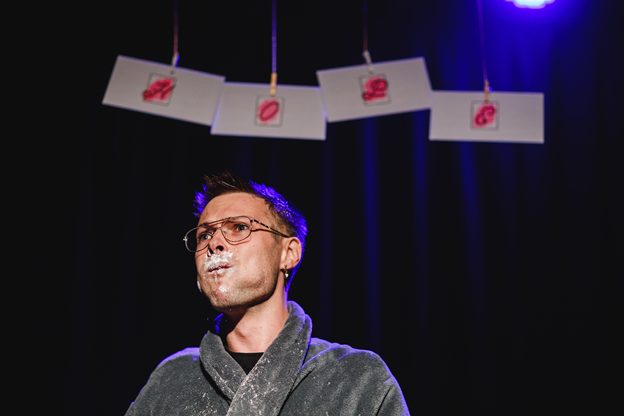 Nathaniel's show 'First Time' documents his journey with HIV, and after a sold out first tour, Nathaniel has been on BBC Breakfast, Granada Reports, and Edinburgh Fringe Festival performing the show which has since won an award.
The show has reached a huge amount of people, and Nathaniel spent an entire day personally replying to over 600 messages which he received in response to his performance, often highlighting how the show had helped them come to terms with their own secrets.
He said: "The show itself, and the story actually, a lot of people connect to it even if they dont have HIV. I think a lot of us carry secrets and a lot of us carry shame in parts of our lives as well and what I really want to help people smash through is that shame and those secrets.
"That's the most humbling thing actually, and sometimes I have to pinch myself when people are seeing something that I've written and getting in touch and taking the effort to thank me or say that it has helped them in some way."
'First Time' has the unique ability to keep the audience laughing, whilst opening up a dialogue for extremely difficult topics such as life expectancy, treatments and transmission and also actually celebrating living life with AIDS and the medical advances that have been made.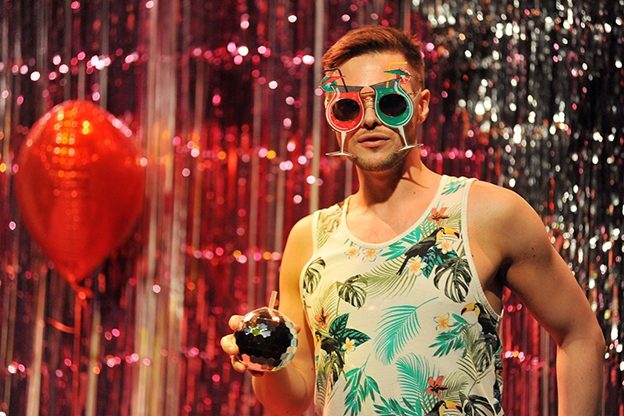 Medical advancements in the western world mean that those who do have HIV, can take one tablet a day, and will most likely live a long, healthy and happy life.
According to the Centres for the Disease Control and Prevention, a medication called PrEP (pre-exposure prophylaxis) reduces the risk of getting HIV from sex by about 99%, if taken as prescribed, and has been available in the UK on the NHS since March.
Due to coronavirus, the 2020 tour of 'First Time' had to be cancelled, and as the show had already been involved in a lot of outreach during the previous tour, Nathaniel and his team decided to expand their breadth and create 'In Equal Parts'.
'In Equal Parts', a creative outreach program that connect with local areas and end the stigma and discrimination around HIV by uniting those with the disease and those without it with artists and creators, and those who do not see themselves as such.

The project works with the 'Positively Speaking' program by George House Trust, the UK's second largest and oldest HIV charity, to go to schools, colleges, GP surgeries and healthcare training days sharing their diverse stories with HIV and tackling the stigma around it.
Others involved in the program and George House Trust are Yvonne Richards, Paul Fairweather and Mark Holder, who are all HIV positive and have varying relationships with the virus but are determined to end the stigma.
Nathaniel Hall said: "It's very transformative just to hear someone and their story, without the theatricals of what my show has, just someone at the front of a room.
"Stigma is a very very hard concept to understand unless you've felt it, unless you're marginalized yourself, you can't put your finger on it, but with this program The mental and physical impact of stigma is demonstrated to them."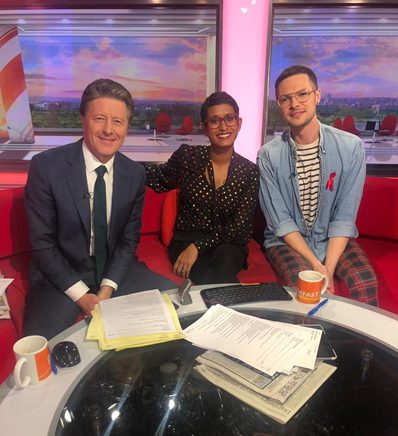 'In Equal Parts' also aims to increase awareness of the importance of regular STI screening and testing, as many new diagnoses come from people who don't even know they have it.
Nathaniel said: "HIV is more manageable than diabetes, it is a long term manageable health condition.
"But that being said you do not want to go shopping for it, because the stigma that you will have to work through and have to face, and discrimination still happens as well, and it is an added challenge and stress that you just don't want in your life and that's really what I am trying to work towards eradicating."
The project has a huge amount planned for the rest of this year and next, including 'in conversation with Russel T Davies', 'HIV + me', a discussion with three Greater Manchester locals living with HIV, and ACTUP + Live, an online learning resource for schools and community groups that explores how everyday creativity can create radical change.
The activities begin with a panel with three Positive Speakers from George House Trust on World Aids Day, December 1, discussing anything and everything surrounding HIV.
Nathaniel Hall turned his negative experience into an opportunity to change the life of countless others, through theatre, conversation and joy, and he is an inspiration.
Tickets to the first online event to mark World Aids Day 2020 on December 1 can be found at www.contactmcr.com
More information on 'In Equal Parts' and the upcoming events can be found at https://www.nathanieljhall.co.uk/in-equal-parts
More information on Nathaniel Hall himself can be found at https://www.nathanieljhall.co.uk/