Orgasmatron challengers wanted! 
Drag star Peaches Christ invites you to Bearbarella, the extremely risqué stage-show parody that will be hitting Manchester next month.
Audience members are encouraged to dress up in their own Bearbarella-inspired couture for a chance to take part in the orgasmatron challenge and to be invited onstage to be publicly pleasured.  
Drag star and filmmaker Peaches Christ is coming back to Manchester after her wild debut in 2010, and this time she's taking off sci-fi camp classic Barbarella.
The San Francisco phenomenon has been equally delighting and horrifying audiences since 1998, some Peaches past shows have featured free lap dances with every large popcorn, roller girl conga line, chilli-eating competitions, and magical audience makeovers.
Described as 'celebrating bad, trash and cult movie making with late-night presentations riddled with rabid audience participation', it's sure to provide an evening of hysterical and racy antics.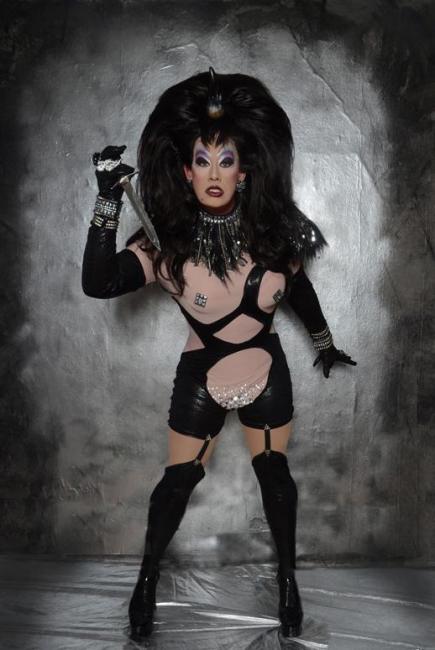 SHE'S A PEACH: Buckle your seatbelts, Peaches christ is coming to town once again 
Bearbarella is not for the faint hearted, the last time Peaches' show Midnight Mass: All About Evil came to the Cornerhouse, one audience member vomited in the aisles during a particularly gruesome scene.
The show saw queues around the block and the arrival of actual riot police, who believed it to be a threat to public safety, upon seeing a CCTV feed showing what appeared to be a staged performance outside the cinema.
On October 11, the self- styled horror hostess invites you to join her and her cast of drag aliens for a uniquely immersive and interactive experience.
San Francisco's own Lady Bear will star as the title role, playing a larger than life queen who's tasked with saving the Queerniverse from a wicked, knife wielding villainous, "The Great Tired", played by Peaches herself.
Manchester's own Grace Oni Smith will be starring as Space Vixon when the show comes to town. The Cha Cha Boudoir star will be sure to rock the house.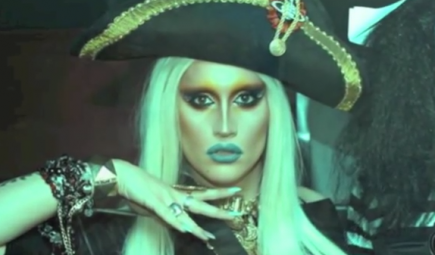 ONING THE MOMENT: Manchester's Grace Oni Smith will guest star in the show
After the hilarious performance, the original 1968 film Barbarella, starring Jane Fonda (pre lyrcra), will be shown.
Assembling a merry band of alt-drag stars, choreographers, dancers, prop makers, costume designers and electronic specialists, and guest stars, the show is guaranteed to be a wacky celebration of all things drag.
The controversial stage show will be embarking upon a UK- wide tour, making stops in Belfast, Glasgow and Manchester as part of the BFI 'Days of Fear and Wonder' Sci Fi season.
Peaches Christ presents: Bearbarella will be hitting The Cornerhouse, Oxford Road, on the 11th October to buy tickets visit http://www.cornerhouse.org/film/film-events/peaches-christ-presents-barbarella
Images courtesy of The Gay agenda and Jose Guzman Colon