Fans filled Manchester Arena on Tuesday night to see one of hip-hop's biggest names perform and they, including myself, were not disappointed.
Post Malone, in the midst of his first European tour, delighted the Manchester crowd with an electrifying, non-stop, guitar-smashing (literally) performance complete with smoke, fireworks and eye-catching pyrotechnics.
A gunshot sound effect kicked off the start of Malone's performance as the 23-year-old arrived on stage to a rapturous welcome from the eagerly-awaiting crowd.
The multi-award-winning artist donned a blue baseball jersey and matching pants embroidered with Union Jack flag hearts and his sobriquet: 'Posty' across the front. 
Posty, in his British-themed attire, entertained the crowd with a mix of hits from his two multi-platinum albums: Stoney and Beerbongs & Bentleys; as well as his two most recent, highly-successful singles: the unforgettably catchy Sunflower and the R&B-infused Wow.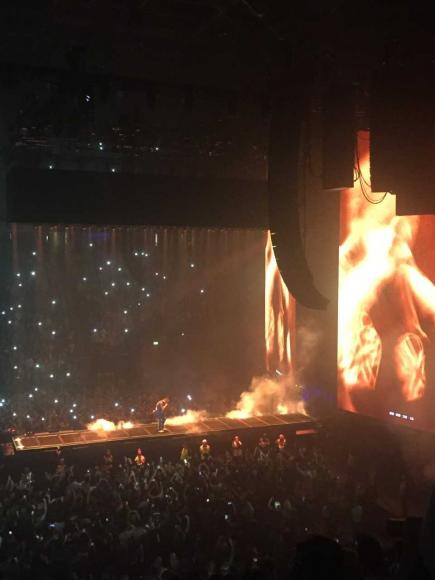 "If I don't sound good, don't blame me: blame the bacteria!" the singer stated, as he claimed he had come down with a cold.
If that were the case, it didn't show – not for one moment.
In fact, the singer-songwriter did not drop his energy levels at any point as he displayed the impressive breadth of his talent throughout.
The American flowed seamlessly from one song to another as I, along with the devoted audience, sang each lyric of every track.
It really was a fantastic gig from Malone whose stage presence had us all in the palm of his hand from his first song of the night: Too Young – to his closing number – Congratulations.
Incredibly emotional performances of Blame It On Me and I Fall Apart had me (and I expect many others) in awe of his vocals and a reminder of his passion behind his writing.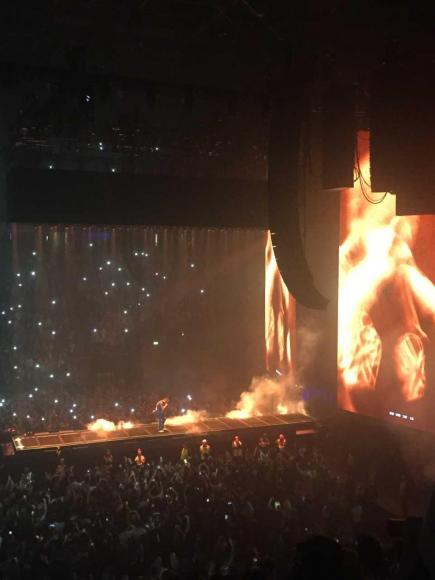 The crowd-pleaser, Better Now, had the whole arena bouncing whilst Psycho temporarily positioned the crowd as lead singer and gave Malone a chance to catch his breath; look around; and, take in just what an atmosphere he had created.
In similar vein to his performance at the recent Grammy Awards, Posty performed an astonishing acoustic rendition of Stay in addition to Feeling Whitney which – despite his proclaiming that this was the "boring part" – only added yet another string to his bow. 
Towards the end, Posty sang the chart-topping, Rockstar, before proceeding to smash his guitar on stage in true rockstar fashion much to the delight of the crowd. 
Before his final song, the rap sensation took a moment to thank us and acknowledged how much his fans mean to him and how much it means for him to pursue and live his dream and put on a show for all of us.
He further told us to pursue our own dreams, be whoever we want to be, and never to let anybody tell us otherwise.
"Thank you so f***ing much, Manchester," he declared.
No, Posty. Thank you.