Former Coronation Street star Brian Capron – who played the cobbles' most notorious villain Richard Hillman – is starring in a new Salford sitcom.
Penned by Salford duo Ryan McDermott, 28, and Adam Brown, 27, Staff Room is the first ever sitcom to be picked up by Comedy Central for online release, consisting of five 10-minute episodes.
Set in the confines of a northern secondary school and featuring a dysfunctional set of staff, supporting roles are played by Capron (aka Richard Hillman from Coronation Street) and Zoe Lister (Hollyoaks), along with cameo appearances from the likes of Pat Sharp (Fun House).
"It's fresh, different, young, fun and original," Capron told MM, when he had to describe the show in five words.
"It's very funny. Every now and again you get a real laugh out loud moment.
"The reason I'm doing it is because Ryan wrote to me 10 or 11 years ago to involve me in something that he was doing when he was about 18, and I probably told him to piss off!"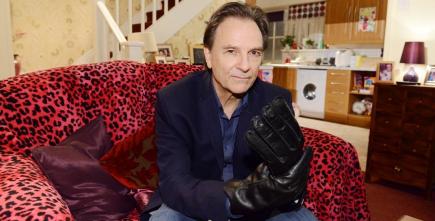 DIRTY WORK: Brian Capron back at the scene of the crime
The story goes that Capron sent Ryan a letter – though he can't remember – that Ryan still keeps on his wall to this day. When he wrote the script all these years later, he wrote the part with Capron in mind.
"He rang my agent, and he just told him to go away, but he found out my email address and got through to me and sent me some scripts," Capron laughed.
"We did the trailer, and everyone did it for expenses only, but you could see the promise in it. Then, on the back of that, they got enough money to make these initial episodes. It should be on mainstream television."
Capron, who plays Principal Kipling in the show, revealed how refreshing it was to play a role in the sitcom along with returning to Manchester, where he is a familiar face.
"We had such a lot of fun doing it," he said.
"For me, I'm a sad old actor. It's so nice to work with young people who are very talented and fresh.
"Another thing I love about it is that it's all Manchester. There's something very down to earth and real about it, nothing false or fake.
"That to me is Manchester people. I'm a sad old southerner, and I do a northern accent. Probably a bad one, the one I always do. I feel like a quasi-northerner because I've spent so much time here.
"Some people shout out 'Hello Richard!' or 'Hello murderer!' when I'm walking down the street or something like that. It still goes on. I had a couple of people yesterday."
The 67-year-old also revealed how much he wants the show to succeed after the amount of hard work that was put in to produce the show.
"I think people will be very surprised to learn that we did the whole of this series, 78 scenes, in eight days," he said.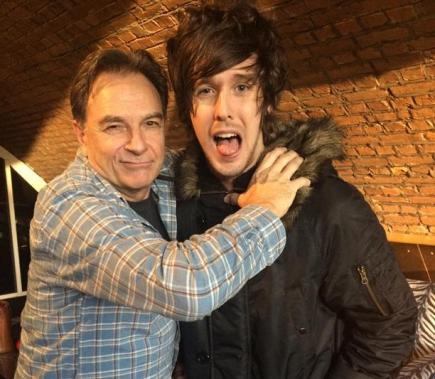 STILL GOT IT: Brian gets his hands on MM's Tommy Wilson, clearly destined for the stage and screen himself
"It's unprecedented to get the quality of what we've got. Everything is done with love and care and nobody is getting paid a lot to do this and doing it through good will.
"It's a big family of people and they deserve to get a big platform for this. I don't know if it will happen, but I hope that it will happen. It deserves it. Actors are always promoting what they do is really good, but this really is!
"I've had my career, but it's so nice to see young people with so much determination and guts to kick down doors and get it together, write it and get the people. They're all terrific little performances and that's what helps to galvanise and make it so good and rich."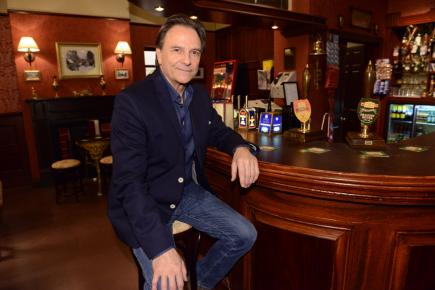 ALL THIS KILLING IS THIRSTY WORK: Brian Capron at the Rovers Return
All five episodes of Staff Room are available to watch instantly via the Wildseed Comedy channel and on Comedy Central.
Fans can also view the antics of the new term at staffroomseries.com