It's hard to imagine a world without podcasts, despite the format being relatively unheard of 15 years ago.
Podcasts have taken over our lives and can be enjoyed while doing the gardening, walking the dog, or on your commute.
They're our greatest companion, teacher, and entertainer.
You'd be hard-pressed to find a subject that doesn't have a string of podcasts dedicated to analysing its every nook and cranny, whether it's a discussion about your favourite football team, a show offering cooking advice, or in-depth breakdowns of true crime cases.
While we may all be familiar with the likes of Serial and Off Menu, there are countless hidden gems waiting to be discovered – so we've picked out five brilliant podcasts that you may not have heard of.
The Manc
At last, a podcast for Manchester people, created by Manchester people.
The brainchild of the team at news site The Manc, the podcast launched back in December last year and has been described by its creators as a 'very Manc podcast created by Mancs for the people of Greater Manchester'.
Hosted by Joe McGrath, Tim Hoyle, and Steph Stone, the show centres on all things Manchester, from local communities to sport, entertainment, and beyond.
The team have had plenty of household names appear as guests, including Andy Burnham, mayor of Greater Manchester, whose appearance earlier this month gave him a platform to discuss his first term in office.
Other guests include Simon Wood, who won Masterchef in 2015 and now owns a restaurant in Manchester, as well as Gogglebox star Tom Malone Jr.
The Taskmaster Podcast
If you've never seen Taskmaster on television, you're truly missing out.
The show pits five comedians against each other in hilarious and outlandish tasks, set by Alex Horne and judged by Greg Davies, the tyrannical Taskmaster.
The success of the show saw it recently make the move from Dave to Channel 4 and with success, naturally, comes an accompanying podcast, hosted by Ed Gamble, the winner of Series 9.
The podcast sees former contestants and famous fans of the show invited on to discuss the latest episodes immediately after they're aired, as well as looking back and dissecting the previous series.
There are plenty of episodes with famous faces to enjoy, including Richard Osman, Romesh Ranganathan, and Jo Brand, as well as Series 10 winner Richard Herring, who has also been a key figure in supporting the beloved Frog and Bucket comedy club in Manchester.
Cousin Vito's Casino Podcast
There's nothing quite like the thrill of a trip to the casino, but it can be a little bit daunting for those of us who are inexperienced or simply don't understand how it works.
Thankfully, Cousin Vito is here to guide us through it, with weekly episodes revealing tips and tricks on how you can enjoy gambling, whether it's through slots, roulette, or poker.
Enjoy insights from other gamblers, authors, and casino staff, as well as plenty of funny stories from Vito's experiences gambling.
Furthermore, you can put his advice into practice by making the most of some free slots from anywhere in the world.
For some of the games, you don't even need to bet real money, you can play free online games with no download required.
Whether you prefer visiting casinos in person, or gambling online, Cousin Vito is here to help you on your journey.
The Price of Football
The amount of money in football is no secret and the figures can be mind-blowing at times.
With sky-high transfer fees every window, mouth-watering wages, and the huge sums that agents charge for concluding deals, it's hard not to be absorbed by it all.
But how much do we really know about the ins and outs of football finance?
Luckily, financial expert Kieran Maguire is on hand to crunch the numbers, aided by comedian Kevin Day.
From the wealth of the elite clubs all the way down to money struggles at a grassroots level, the weekly episodes leave no stone unturned as they look to get to the crux of the cash that flows through the beautiful game.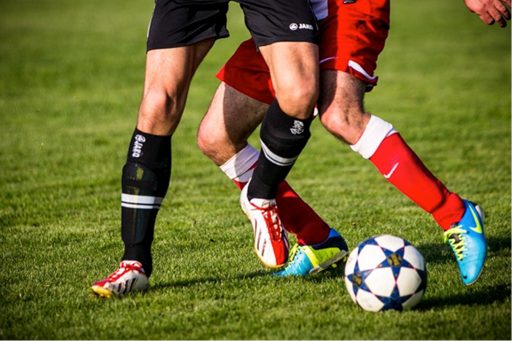 Yourfest
Who doesn't love a good music festival? Live music, beautiful sunshine, and just general good vibes. Bliss.
But wouldn't they be even better if you were able to pick the exact line-up yourself?
Yourfest makes that dream come true for their guests, giving them free rein to choose their dream festival line-up and even name the event after themselves.
Whether you plan on getting Oasis back together or fancy seeing The Beatles collaborate with Beyonce, hosts Tommy Stewart and Jonny Sharples are here to make your dreams come true.
Yourfest's episodes have spanned every genre under the sun, with guests including comedians Ed Gamble, Mark Watson, and Zoe Lyons.
So there you have it – five fascinating podcasts to help you on your listening journey – the only question is, where do you begin?
All of the shows mentioned can be found on the usual streaming platforms including Spotify, Apple, and Acast.