If you're not paying attention, you might not notice the new maturity in the voice. You'd probably not even notice you're not listening to the original Wildest Dreams.
The new rendition of Taylor Swift's song was teased in a trailer for DreamWorks' Spirit and will likely be released as part of 1989 (Taylor's Version). Fans are eagerly awaiting news on which of Taylor Swift's albums will be re-released next, but why is she doing it?
At its root, hers is a story about the right to own her own music. Swift doesn't own the masters to her first six albums due to a contract she signed when she was fifteen. Master recordings are the original recordings of musical works and typically labels own them as part of an artist's contract.
Because Swift doesn't own the masters it means that every time someone streams her first six albums, any profits from them don't go to her. They go to the owner of the masters.
Swift is re-recording those albums and releasing them as her own, dubbed 'Taylor's Version' to create new versions that she owns. They feature new cover art, Swift's refined vocals from a decade of growing her talents and previously unreleased songs from her 'Vault'. Otherwise, these versions aren't all that different to the originals. They mainly exist to reclaim her music.
Swift signed up to Big Machine records as a young country singer in 2005. Her contract expired in 2018 and she wasn't able to buy back her own masters despite her wishes. Then, Big Machine was sold off to Ithaca Holdings, owned by Scooter Braun and her masters and subsequently her masters, videos and artworks were sold again in October 2020 to Shamrock Holdings.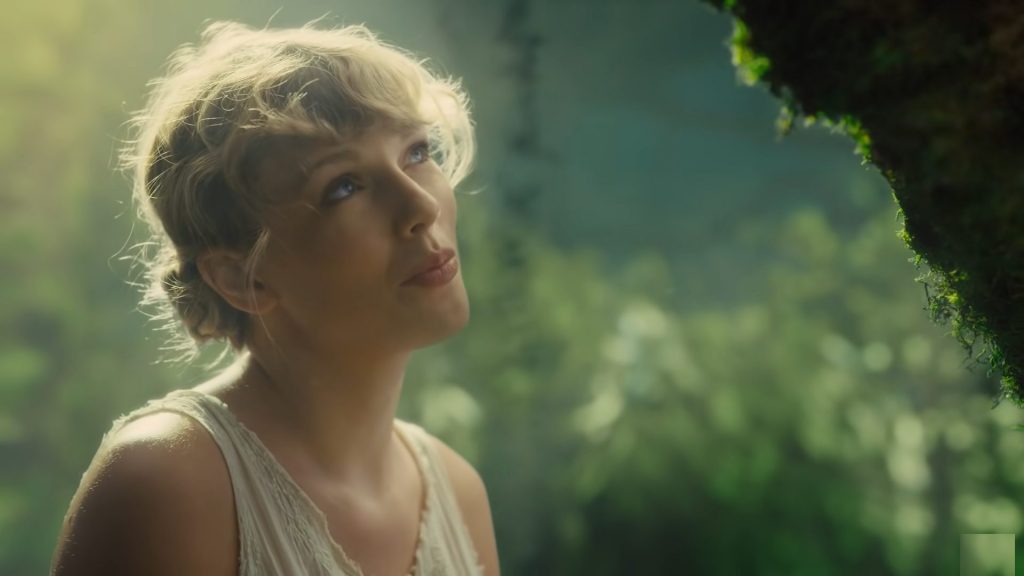 Not having ownership of her masters means that Swift doesn't have full control over her works. In November 2019, Swift accused Braun and the CEO of Big Machine Records Scott Borchetta of blocking her from performing her older songs at the 2019 American Music Awards and from using her old material in her 2020 documentary Miss Americana.
Swift herself commented on the purchase of her masters in a Tumblr post back in 2019, stating that Braun had subjected her to "incessant, manipulative bullying". Following the time Kim Kardashian leaked a snippet of a phone call between Kanye West and Swift, in the post she claimed Scooter got two of his clients to bully her online about it. West is one of Braun's clients and the artist behind the song Famous which includes provocative lyrics insinuating that he and Swift might still have sex, and that he "made that bitch famous". The lyric refers to the 2009 MTV Video Music Awards when West took the microphone from Swift as she accepted her award for "Best Female Video" to interrupt her and say Beyonce had one of the best videos of all time. The music video for the song even includes a life-like naked recreation of Swift which she dubbed a "revenge porn music video".
Swift was given no opportunity to buy her own masters unless she signed back to Big Machine and earned back the albums, one per new album she made and after news broke that the masters had been sold, posted;
"This is my worst case scenario. This is what happens when you sign a deal at fifteen to someone for whom the term 'loyalty' is clearly just a contractual concept. And when that man says 'Music has value', he means its value is beholden to men who had no part in creating it."
Her contract allowed her to begin re-recordings in November 2020 and on April 9th this year, Fearless (Taylor's Version) was released. It topped the UK chart and broke The Beatles' long-held record for the fastest run of three number one albums. Swift had Folklore, Evermore and Fearless (Taylor's Version) all hit the top of the charts in just 259 days, beating The Beatles' 364. If the release of her first re-recording suggests anything, all of the Taylor's Version releases will be loved by fans and may just continue to keep breaking records while Swift reclaims her own music.
Currently, fans are speculating on which album Swift will re-release next after she teased that she was back in the studio. Swift is known for dropping easter eggs for her fans and fans are desperate to know which album she'll be releasing next.
Main image by Raphael Lovaski on Unsplash