The global gambling market reached a value of $53.7 billion in 2019, having grown steadily for many years.
Forecasts suggest a compound annual growth rate of 11.5% between 2020 and 2027, with the online sector accounting for a significant proportion of this.
Increased internet penetration, coupled with advances in software making online gaming more like visiting a live casino, are drawing in thousands of new customers.
The Popularity of Slot Machines
Slot machines have always been a huge part of the casino experience and in the US, slot machines account for an estimated 70% of casino revenue on average.
Anyone entering a casino can immediately see the percentage of floor space dedicated to slot machines, which is a testament to the popularity of the genre.
As gaming has moved further online, casino websites also dedicate much of their platform to the provision of a multitude of slots games, mimicking the layout of brick-and-mortar casinos.
There are even sites exclusively dedicated to slots games, appealing to the millions of people who enjoy fast-paced games of chance.
Online Slots
With more people than ever before playing online and new technologies allowing for greater realism, software designers are innovating online slots games that allow the user to experience the thrill of the casino from the comfort of their own homes.
The slot machine industry has a broad appeal, with myriad gaming options to attract almost every demographic.
Consumers can opt for simple, traditional three-reel games, themed versions featuring characters and scenes from popular culture, complex new variations, and more, all with top of the range graphics, immersive sounds, and impressive gameplay.
There are hundreds of slot games to choose from, with providers such as Wink Slots having a wide range of wink slot machines on offer to their players, all with different themes and winning jackpot prize amounts.
Anyone who has ever visited a casino in person will know what a huge role slots games play.
Online offers the same experience, but with the added convenience of being able to play from anywhere at any time, particularly with more online casinos now offering sites optimised for mobile.
Players who enjoy the concept of slot machines but either do not have easy access to a casino or prefer to play from home can now enjoy a huge variety of games wherever and whenever they wish.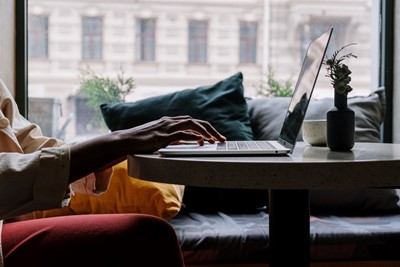 Player Incentives
Many players are attracted to online play because of tempting incentives such as new player bonuses, which allow free play with the potential to win real money or offer prizes and loyalty schemes for regular players to benefit from.
Many sites offer a certain number of free spins to new players and further free spins for those that play every day.
The catalogue of games is another attraction – playing online means users have access to hundreds of variations, if not thousands, and can use their free spins to experiment with lots of different games to find the ones they prefer.
Recreating the Live Experience
Of the reasons cited by people who prefer visiting a physical casino to playing online as to their preference, the atmosphere and, the interactions with other people are two of the most common.
Software developers making online games are now utilising technologies such as augmented reality, virtual reality, live chat, and artificial intelligence to recreate that experience online.
Gameplay has also advanced from the classic three-reel game to cascading slots with unique graphics and hundreds of ways to win.
The Social Aspect
Today's online slots players can sit virtually side by side with friends, converse with others while playing, and enjoy all the social aspects of visiting a casino from their homes, workplaces or anywhere in the world.
Online slot machines have penetrated social media, with free to play social slots games that provide a fun, interactive gaming experience with friends.
Software companies are increasingly working to mimic the physical casino experience in an online environment and the technology is improving all the time.
Cash Prizes
Different slot machines come with different variance levels, meaning there is something for everyone regardless of their tolerance for risk.
Low variance games typically pay out often, but in small increments and with smaller jackpots.
High variance game players may find themselves spinning for hours with rarely a winning combination, but the thrill of knowing that if they do hit the jackpot, the sum of money they win could be life-changing.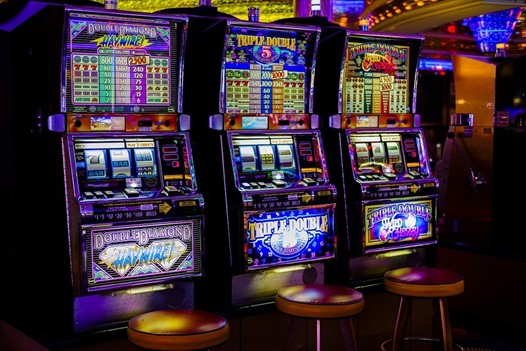 Progressive jackpot slots games offer players the opportunity to try and win prizes than can reach millions, should they be one of the lucky few to hit a winning combination.
Whichever variance level players prefer, the opportunity to make money while playing games is undoubtedly a large part of the appeal of slots games both online and off.
The current Guinness World Record for the largest ever single online slots payout stands at $20,057,734 for the Mega Moolah progressive jackpot game.
Visiting a physical casino can be an exciting event, form part of a celebration or holiday or simply something different to do on a night out.
People will always want to visit casinos occasionally even if they enjoy playing online.
However, the advent of online and mobile slots games has drawn in millions of new players around the world and provided regular players with a new and more convenient outlet.