Following the release of his debut EP #SAVESWINDON in August, artist and producer Chaney has teamed up with the legendary Bez – of Happy Mondays fame – for his latest single, My House.
Fusing Hacienda inspired beats fused with clever lyrics, the EP's first new song 'My House' is a claustrophobic – and somewhat sinister – consideration of the housekeeping rules of the newly property owning generation.
Chaney said: "My House is a combination of experiences visiting your friend's new homes, houses, university halls, and also the memories of that slightly psychotic neighbour that lives on your cul-de-sac  (the one that never says "good morning").
"Maybe that's me when I live in my dream house."
"My House is a song that lyrically really lends itself to obvious visuals, and the video is based around a heightened/exaggerated version of myself being a home owner.
"Freaking your neighbours out is one thing, but when your neighbour is Bez, it leaves you unsure whether he might come knocking to demand you to turn the music down, or with a bottle of brandy asking to join the party!"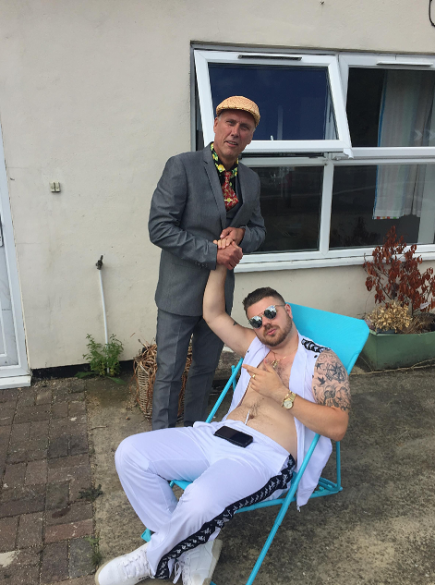 A 'GREAT LAUGH': Chaney said Bez was fully involved in the music video and asking him to help out made total sense 
Chaney – born Theo Altieri – got his start playing in his brother's band in pubs and clubs around his native Swindon, which sits somewhere between Reading and Bristol.
"It all started with my obsession for drums at the young age of seven.
"After a few drum lessons and getting my first kit I started playing in my brother's band – gigging most weekends! After a few years, I took an interest in playing guitar and writing my own music –  which is where the journey really began.
"Many solo gigs later, music production came along – which was something that changed my outlook on making music and became a massive part of my musical endeavours today as Chaney," he told MM.
Following a chance encounter with Primal Scream's seminal Screamadelica, he created a sound that combined his melodic sensibilities with his love of the Great British Rave.
What emerged quickly became his signature style: winking odes to nights out set against infectiously catchy club-ready backdrops.
"Being brought up on mainly guitar music, I've always loved a lot of the big bands from the 90s like Oasis, Stone Roses and Primal Scream but growing up I started taking an interest in lots of different kinds of music like The Streets, Hot Chip.
"As I got older I started to take an interest in the club world, and after many new dance music discoveries I found out about The Hacienda/Acid House scene which was a period of time that really interested me, where guitar music and club/rave culture crossed over for the first time," he revealed.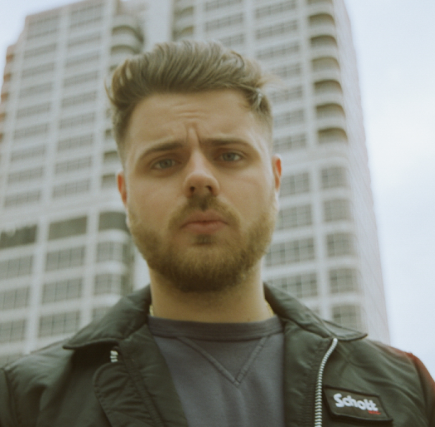 SOMEONE GENUINE: Chaney hopes his music inspires and speaks for Britain's underrepresented masses
He combined his love of guitar music and the club scene with a desire to put his hometown on the map.
Inspired by the campaign to save London's Fabric nightclub in 2016, Theo launched a club night in Swindon (#SAVESWINDON) at Level 3, which featured a mix of DJs and live performances.
The raucous nights have garnered a huge following locally and he plans to take the Save format on tour to bigger towns and cities, blending DJ sets with live interpretations of his material.
On November 17 he will be supporting Bez at a DJ set at Level 3, while on November 24 he'll play at Hotel Pelirocco in Brighton.
Finally he will close out the year with a #SaveSwindon DJ set alongside headliner Dave Angel and Skint Soundsytem on New Year's Eve.
Talking about the EP, Chaney said: "My #SaveSwindon EP sums up life in a small town, which for me (and half the nation) is pretty boring, but also pretty special.
"There is a life outside the bigger cities – the penthouse apartments overlooking the Thames, expensive independent coffee shops, major record labels and millionaire drug-dealers – and I sometimes think these lives are overshadowed or pushed aside."
Chaney is about making music people can relate to, whether it's the downtrodden dreamers of satellite towns, or the party people looking for a decent night out.
"I think there are people out there who need speaking for.
"Without being too rock 'n' roll about it, I think people need someone genuine to come through."
In Chaney, they might have found their man.