Britons have long been fascinated by Princess Diana, and this interest has continued long after her untimely death in 1997.
Now it seems that Netflix has given people another reason to read up on the Princess of Wales, as the recently released fourth season of 'The Crown' has gotten many people interested in the life of the late Princess.
The fourth season of the hit show chronicles the early years of Diana's marriage to Prince Charles, and covers many aspects of her life, including her bulimia, struggles with mental health and relationship with the wider Royal Family.
Data from Fulton Umbrellas, who provide the umbrellas for Queen Elizabeth II, has now revealed the extent to which people are researching the life of Diana, having been prompted to do so by watching the show.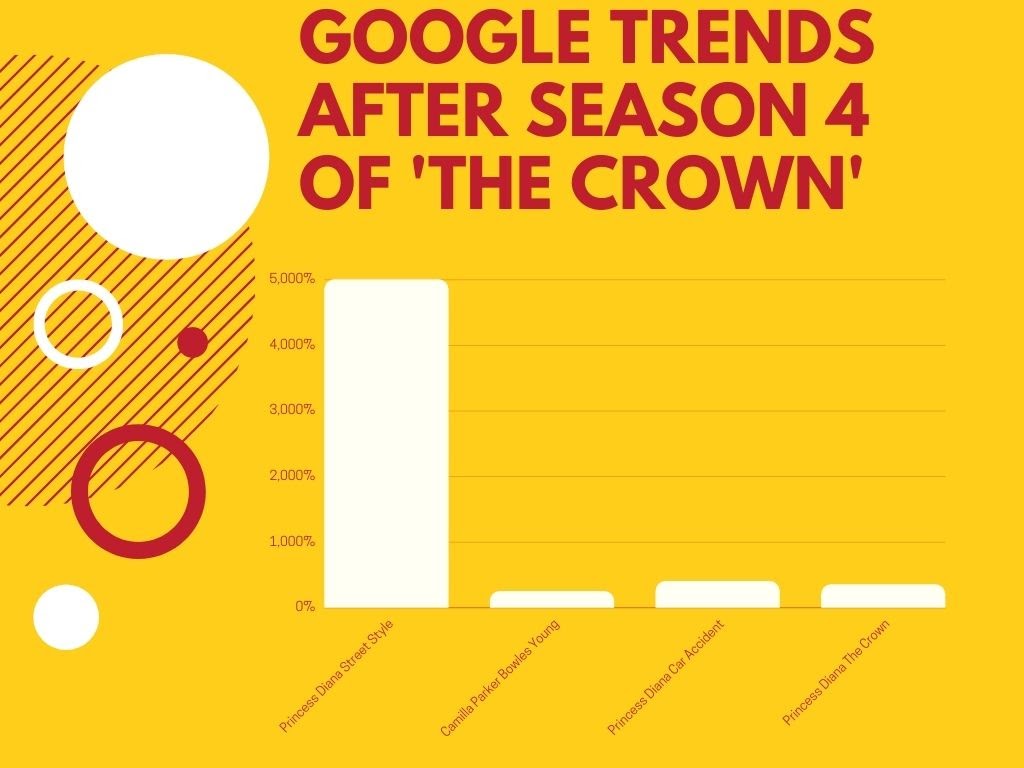 In the days between November 10th and November 17th (Season four was released on November 15th), the following Google search terms saw a massive increase of over 5000%:
'Princess Diana street style'
'How Old was Diana when she met Charles'
'Whatever in love means Prince Charles'
'Charles and Diana dancing in Australia'
Also of interest was 'Camilla Parker Bowles Younger' which saw an increase of 250%, 'Princess Diana Car Accident' with 450%, and 'Princess Diana The Crown' with 350%.
It's worth noting that Season Four does not include Diana's fatal car accident in 1997, as it ends in 1990 with the resignation of Margaret Thatcher as Prime Minister.
To look into the data surrounding 'The Crown', head over to https://www.fultonumbrellas.com/blog/2020/10/21/revealed-the-crowns-most-impactful-moments/