On December 31st 2020 the UK left the EU. Ten days later it was reported that amongst the Brexit negotiations, the UK had rejected the offer of 90-day visa-free travel for musicians, meaning they would now need to apply for visas in order to tour around EU countries.
With musicians already reeling from the impact of COVID-19, the UK government are in the midst of a blame game against Brussels over the recent decision to reject visa-free travel for touring musicians.
Mancunian Matters caught up with band members Shaun Powell and Matthew Thomas Smith from Psycho Comedy to discuss how the government's decision will impact the music sector and what it means for the future generation of musicians.
Formed in 2015, Liverpool-based band Psycho Comedy released their debut album, 'Performance Space Number One' in February last year.
visa-free touring – Curated tweets by RebeccaMJourno
Despite the success of the album and previous performances abroad, front man Shaun worries how bands from similar backgrounds will be able to afford visas.
"We all come from working class backgrounds so we know firsthand how hard it is to be able perform abroad and with the latest decisions coming in I think grass root bands are going to find it hard to get that exposure and tour across Europe. I don't think being an artist is taken very seriously by the government at all," he says.
Musicians wanting to tour will have to apply for visas to visit for more than 30 days as well as providing proof of savings and a sponsorship certificate from an event organiser.
Matthew fears the amount of money required to travel will narrow the field to certain types of artists that can afford to play.
"Even though we have a record out we're still lower league when you consider huge artists that can afford to tour around the world.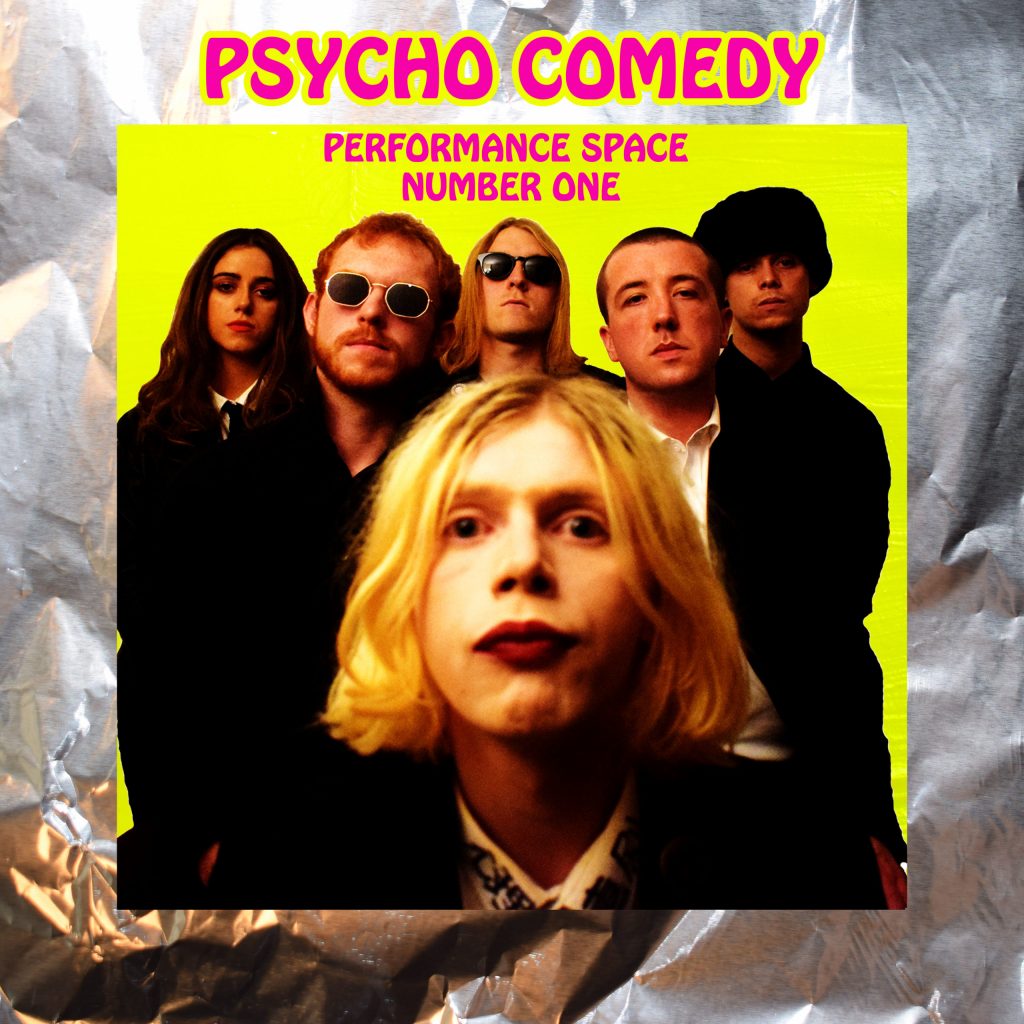 "You're going to need that level of money to be able to tour in these countries now which means we're priced out if every country within Europe is going to demand a visa," he says.
The UK's music industry creates 5.8 billion pounds a year for the economy. However, with the additional costs and bureaucracy introduced by these visas could a 'glass ceiling' prevent new bands from coming forward?
Shaun says: "It's putting an obstacle in front of bands before they've even tried to cross it. It does feel like we are being targeted."
Nearly 300,000 people have signed the "Seek Europe-wide visa-free work permit for touring professionals and artists" petition which has attracted support from the likes of Tim Burgess, Biffy Clyro and Dua Lipa.
The government Department for Digital, Culture, Media and Sport responded to the petition stating: "During our negotiations with the EU, we sought a mutually beneficial agreement that would have allowed performers to continue performing across the continent without the need for work permits.
"Specifically, we proposed to capture the work done by musicians, artists and entertainers, and their accompanying staff through the list of permitted activities for short-term business visitors. This was a straightforward solution for our creative industries which would have benefited all sides.

"The EU turned down our proposals on the basis that musicians were providing a service which they viewed as necessitating a work permit and/or visa."
The EU has since responded to the backlash saying: "The UK refused to include a chapter on mobility in the Agreement. These choices inevitably mean that travel between the EU and UK – including for business purposes will no longer be easy as it was while the UK was a Member State."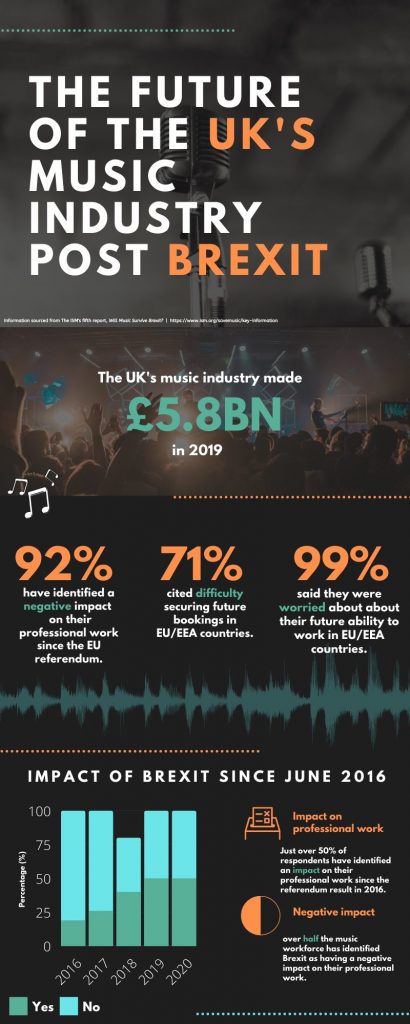 Many artists and bands have already been struggling for their livelihoods due to canceled tours because of the Coronavirus pandemic, something which Shaun and Matthew say they have dealt with first hand.
"We have had to cancel our UK tours as it is and it would normally be around this time of year that we would have been looking at playing festivals in Europe.
"Big bands have backings from their labels but we can't afford to do this for a bit of fun whenever we feel like playing somewhere. We've all got separate jobs as well as being in Psycho Comedy so we can't just do this on a whim," Matthew says.
In October 2020 the government announced they would be giving £257 million to save 1385 theatres, arts venues, museums and cultural organisations across England.
Despite this funding, the UK has still lost some of its most loved music venues. Liverpool's Zanzibar, Manchester's Gorilla and Deaf Institute, and The Welly and The Polar Bears music venues in Hull are just some who have had to announce their permanent closure.
Shaun says: "When things start to open up after the pandemic there's going to be holes all over the UK where these venues are missing.
"I think it's going to be left in the artist's hands and will become a DIY project which ultimately might be a good thing."
He adds: "We've played all over the UK at all the local venues but we want to playing to Zanzibars of Barcelona, Madrid, and Copenhagen but our chances are limited with Brexit and less venues being available now.
"The industry was always going to face challenges from Brexit but during a pandemic – it's like kicking the industry when we're already down. Brexit and the pandemic have clashed together as two senses of evil."
The closure of small venues mean that the industry could be left with 10,000 capacity arenas owned by corporations and national companies which are not viable for a lot of small bands and artists. Without these grass root music venues there are concerns about how indie bands are meant to progress.
Matthew says: "I don't think the government realise the number of livelihoods directly and indirectly impacted by these venue closures. This could mean that the next best band or best DJ might never happen if they have nowhere to perform."
After already taking a huge hit due to COVID-19 and being reassured that musicians would be considered throughout Brexit negotiations, musicians feel let down and forgotten by the government. So what's next?
Shaun says: "We will carry on doing what we can. I hope other bands have the same attitude. I know quite a few bands have split up because it's too much to deal with and I don't blame them.
"We can't tell the future but we have to carry on campaigning and carrying on the good fight."
Unless a bloc-wide agreement is made it will be up to each EU member state to decide whether or not to demand work visas from touring musicians. Until then we'll have to wait and see what the future holds for the future generation of musicians.
Main photo credit: Sophia Powell