Back in the early days of betting and casino rooms in the United Kingdom, no one would have ever imagined the ease in which we would be betting today.
The online gambling scene in the UK (and around the world) now covers various fields like sports betting, casino games, poker and bingo.
However, UK online betting sites are also taking every step to ensure players are safe while having access to various betting markets and online casino games. Here's an insight as to why the popularity of online gambling has skyrocketed in the UK, as well as abroad.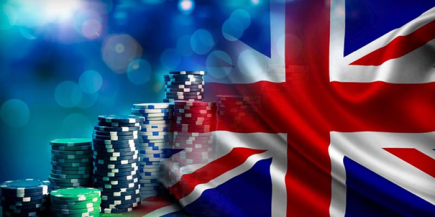 Online casinos – A real experience
There's no doubt, users are more and more into online casino games compared to visiting physical casinos.
They consider online casinos as a good and trustworthy place to play slots and bet on table games such as Roulette and Blackjack. In fact, several million casino players are using their PCs, mobile devices and tablets around the world.
This is mainly down to how convenient it is! You can play anywhere and anytime, whether you're at home or on the go with your smartphone.
Another reason for the success of online casinos is the progressive jackpot, which can reach massive amounts.
There are also exciting chances to play live dealer games which bring you into the heart of the real action. If you're new to the world of online gambling, picking a safe and secure site can be a challenge.
Fortunately, the United Kingdom goes the extra mile to protect casino players by making sure the casino sites comply with specific rules and regulations. For example, the UK Gambling Commission licenses and regulates all online casinos in Great Britain.
Trusted online casinos like Zodiac Casino and Grand Mondial have invested in innovative encryption technologies to protect their player's data and banking details.
UK online casinos go international
The strength of UK online casinos also lies in the fact that they accept players from around the world. It's a genius marketing move!
Thanks to expert advice from lawyers with international knowledge about online activities, they've enabled English-based casino operators to focus simultaneously on the UK and abroad. Typically, in America and Europe, Africa or Asia, the most famous real money online casinos are mainly owned by UK operators.
According to reports and data published in magazines like Bloomberg, English casino operators dominate about 65% of the global online casino market.
Online sports betting – The Number 1 gambling market in the UK
The face of sports betting has changed dramatically over the past decade and has become more popular than ever in the UK. Bricks-and-mortar sportsbooks are a thing of the past and bettors now use online bookies to place wagers on various sporting events.
There's a quality line-up of sports betting sites, such as Bet365.com and Betfred.com, offering an array of sports, like Football, Hockey and Basketball, to bet on.
Using online sportsbooks and online bookmakers easily the most convenient way to bet on sports in the UK, and in many other countries too.
Bingo – A popular online and offline game
Bingo is a popular phenomenon that takes its roots in traditional bingo halls. The rising fame of online bingo games on the web set the stage for the rapid growth of online bingo sites like Robin Hood Bingo, Yay Bingo and Dear Bingo.
But in reality, Bingo fans still prefer the real live hall experience. A live atmosphere is critical for bingo players, and this kind of feeling can't be replicated on a bingo site.
Poker rooms – A huge success around the world
Since the launch of Poker Stars in 2002, this famous poker platform has attracted millions of players from every continent.
Today, they still hold the Number One spot for card game fans in the UK. Over the last 10 years, other companies have tried to launch new online poker rooms, but none match the quality of Poker Stars.
From the different poker variants to daily tournaments with huge pots up for grabs, Poker Stars is the best choice a player can make.
However, other poker brands launched by Ladbrokes, Unibet and Betfred are worth a try too and are also respected in the UK.