The biggest celebration of home-grown talent is coming to Manchester next month, as the Red Bull Academy and Manchester Carnival unite for the city's wildest party of the year.
Manchester Carnival – the largest celebration of Caribbean music in the North West, and the most vibrant host of theatre, music, dance and costumes – will be grooving into the city on August 8.
Sponsored by huge institutions like Heineken UK, the carnival attracts more visitors and performers each year, with over 20,000 guests in 2014.
For the second year running however, the carnival sees its famous street party and Community Stage taken over by the experimental, urban beats of The Red Bull academy.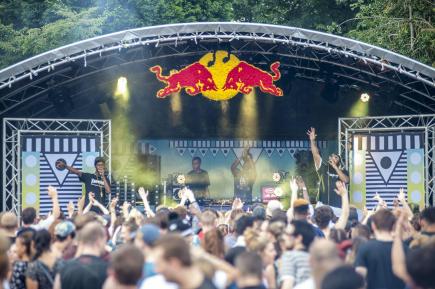 URBAN BEATS: The Red Bull Academy will be taking over the carnival's Community Stage
To support 30 years of local community culture in the city, the two unite once again for a tangy blend of Caribbean, jungle, drum and bass and dancehall.
The Festival, which will run the entire weekend, offers live music in various tents as well as a carnival-inspired parade through its 'spiritual home' of Alexandra Park, Moss side.
The carnival, which is now in its 43rd year, celebrates the independence of the Caribbean island Grenada, which was occupied by European masters.
Unable to join in their dictators Easter carnivals, this yearly celebration symbolises Caribbean liberty.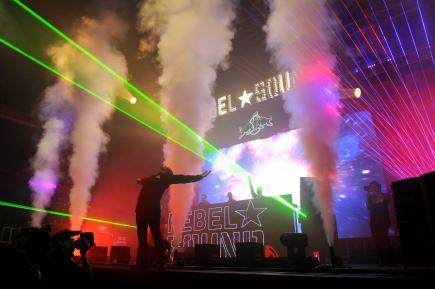 GUESS WHO'S BACK? Shy FX will be just one of the acts returning to Manchester for the summer celebration
The Red Bull academy is a global music institution committed to fostering creativity in music. It finds unknown acts and gives them a platform to make a difference.
Together, they represent freedom – both musically and culturally.  
In wake of their collaboration, guests will see psychedelic dancehall, transfused with energetic, grungy vibes, by artists such as Dre Skull and MC Fox.
But if it's the bigger names you want, our very own 'King of Jungle' DJ Hype will be performing, alongside other famous acts such as Murkage and Chimpo.
The Manchester Carnival promises funky beats, traditional food and an electric atmosphere. For a wildly Caribbean weekend, make sure you don't miss it!