Rice and three. A hat-trick of heart-warming, homemade curries with spicy seeds on the side. It just doesn't get more Mancunian than that.
There are a handful of cafes that specialise in this pick-and-mix-style Indian cookery, and intriguingly, they're mostly huddled within spitting distance of one another – tucked away down the alleys veering off Thomas Street in Northern Quarter.
In our latest food-themed feature, MM take readers on a spicy sightseeing tour – offering a nudge in the right direction next time you're feeling peckish in this part of town.
This & That
Perhaps the most famous rice and three hotspot in the city, This & That is regularly booming – with the customer queue twisting out the door on Friday lunchtimes.
Its popularity is all-the-more extraordinary given how the café is hidden completely out of sight down Soap Street – a strikingly scruffy backstreet even by NQ standards.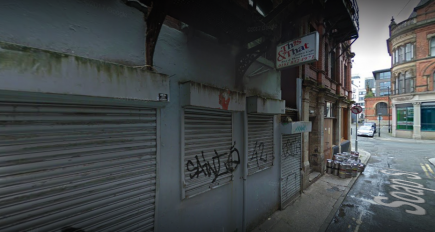 Those who do venture down this ragged road are rewarded, though; This & That is a delectable diamond in the rough.
Sure, there's always a line, but the super-fast service means you'll waddle forwards without stopping for more than a few seconds, and the meal you get at the end is always worth the few minutes you have to wait.
Diners congregate together in food hall surroundings with an effervescent hubbub hanging in the air, and the delicious options rotate on a daily basis. The prices vary depending on your dish, but you'll find it tough to spend over a tenner for your three dollops.
And you'll be back again. We promise you that.
Pros: Slick service, great grub, buzzing atmosphere, top hygiene (5).
Cons: Often busy and securing a seat can be challenging at peak times.
Yadgar Café
Yadgar differs from its rice and three rivals in the fact that it stands proudly on Northern Quarter's main strip whilst the others occupy more clandestine backstreet locations. It's also one of the more senior curry club members, having been a Thomas Street fixture for 16 years.
Part of the charm of curry cafes is the slumming-it-style décor, but Yadgar brings a whole new meaning to the phrase "no frills". The menu boards are years out of date. The food is ladeled onto paper plates. The safety shutters are hosed with graffiti. And there's no card machine for debit transactions.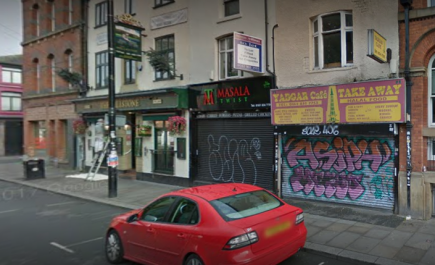 But boy, oh boy is the food incredible. The meats melt in your mouth, the rice is packed full of flavour, and every portion is near-perfect both size and temperature-wise – filling you up for as little as £5.
Unless you're a regular, you'll never know what's hiding below the warming lids on any given day and will have to ask what's available – but lamb and chicken with potatoes and spinach is a great dish to get you started.                                       
If Yadgar proves anything, it's that you should never judge a book by its cover. It's a strong shout for the best rice and three of all, although that debate rumbles on.
Pros: Superb food, quick service, perfect portions.
Cons: The 2-star hygiene rating is a bit ropey (August 2017), and on some days a few dishes are all gone by early afternoon.
Little Aladdin
You don't have to miss out on rice and three if you don't eat meat.
Perched on the corner where High Street meets Turner Street is Little Aladdin – a rare breed of curry house in in an all-vegan guise.
It has plenty of regulars, most of whom pop in on lunch breaks from work for three dollops of vegan cuisine – with chickpeas, kidney beans, spinach, lentils, and Bombay potatoes among the plethora of ingredients up for grabs.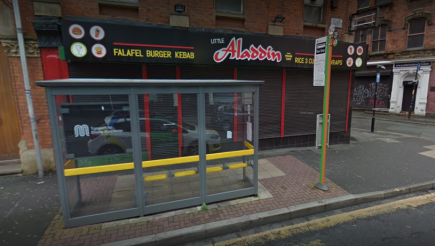 The dishes are top notch and the warm, fluffy naans are the perfect tool for mopping up any flavourful mush your knife and fork might have left behind.
Pros: A bit different to its rivals given its vegan preference.
Cons: May not quite hit the spot if you're religious about meat, and has a suspect hygiene rating (1) from November 2017.
Café Marhaba
Here we have the smallest curry café of the bunch, but for what Marhaba lacks in size it more than makes up for in flavour.
You'll have to venture a little further out of NQ to find this petite diner – slipping down Back Piccadilly around the corner from Mother Mac's.
Unlike This & That where servers fill plates with lightning speed, Marhaba operates at a more leisurely pace. Five two-man tables line up against one wall, and the café is so cosy you could probably stretch out to grab your Rice and Three without even having to leave your seat.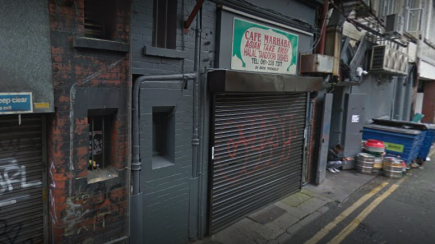 You can take your pick from 13 options – 3 lamb, 3 chicken, 3 potato, a few veggie dishes, and even a fish option. The curries here are rich and creamy, resting gently on top of a soft bed of rice (as opposed to on the side).
The staff are relaxed and friendly, and Marhaba is the ideal option if you're looking for a laidback lunch time treat.
Pros: Flavourful, plentiful dishes and a great choice of options, good hygiene rating (4)
Cons: Its small size can mean you might have to wait for a table, and the service isn't as quick off the mark as its counterparts.