Northern Quarter bar and restaurant PLY hosted a pizza-themed art event to give punters a slice of what to expect when they open their doors in September.
The Stevenson Square eatery, from the brains behind fellow NQ haunt Kosmonaut, boasts a custom-built pizza oven that bakes a piece of pie in just 90 seconds.
And the exhibition featured some of the world's most acclaimed pizza artists that came forward to present a piece of their work.
Beki Rymsza, curator of the exhibition 'PLY in 90 seconds', told MM:  "A lot of our pre-launch material has been centred on the 90-second idea.
"It comes from the fact that the pizza oven we've got has been built for us specially by a company in Naples that bakes our pizzas in 90 seconds.
"When I was researching I surprised by just how many people are passionate about pizza. There's so much pizza-related work in terms of art, jewellery and merchandise.
"I think people just really love pizza and this is how they express it. "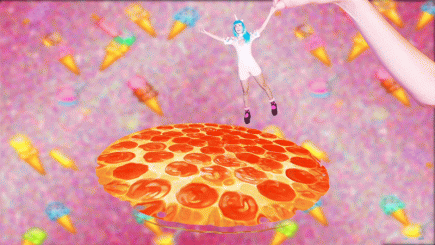 EYE (AND CHEESE) MELTING: Layla Sailor's pizza-themed game
Featured at the show was Layla Sailor's Mystic Pizza, an 8-bit game where the participant is thrown into a world of cheese and toppings – quite literally.
Beki said: "Layla created a game based on her film – what she did was, she wanted her film to look like a video game and the best way to do that was to make one.
"She hinted at what she was doing but we weren't quite sure, so that came as a real surprise as it was so amazing."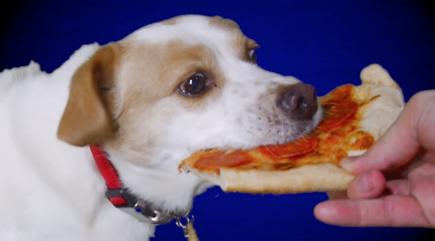 PIZZA POOCH: Even man's best friend grabbed a slice (©Kyle MF WIlliams with thanks)
The eccentricity does not stop there, with a 90-second film from Guinness World Record holder for the 'largest pizza box collection', New York-based tour guide and artist Scott Wiener. 
"He has an amazing collection and he even wrote his own book about pizza. He does tours around pizza places in New York and is so enthusiastic about what he's doing and quite prolific in his field," Beki said.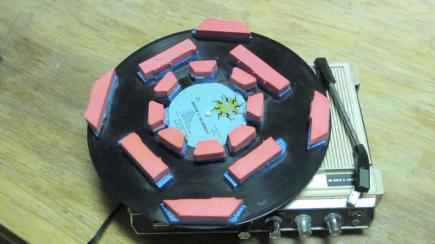 VINYL SLICE: The art took many forms, with some even record-breaking (©Andrew Salomone with thanks)
Vine video artist Kyle M F Williams, known as Keelayjams by his 90,000 online followers, featured one of his six-second epics for the first time that evening.
"He put pizza in places it shouldn't be. Even though the videos are only six seconds long, you'd be amazed by how much time and effort goes into them," said Beki.
PLY has said that the event is just a taste of what is to come, exhibiting some work from artists that they hope to continue working with.