Manchester's dining scene is 'not good enough' to win a Michelin star, says celebrated chef Simon Rogan.
Simon's restaurant – The French – looked set to win a coveted Michelin star when the latest guide was published last month, only to be snubbed for the prestigious award.
Brought in to restore the Midland Hotel's eateries to their former grandeur and opulence, Simon was more confident than he'd ever been that Manchester would finally get its hands on a prestigious star.
Though it seems The French, and Manchester's best offerings, were nowhere to be seen on the most recent Michelin release.
And while Simon was confident of achieving the star, he now admits that they simply aren't up to scratch.
"I think the restaurants we have in Manchester at the moment are just not good enough, simple as," Simon said.
"I really thought we'd achieved it this year because the team were doing an amazing job.
"I felt sure the consistency was there but obviously we've done something wrong along the line and you just have to take it on the chin and try harder."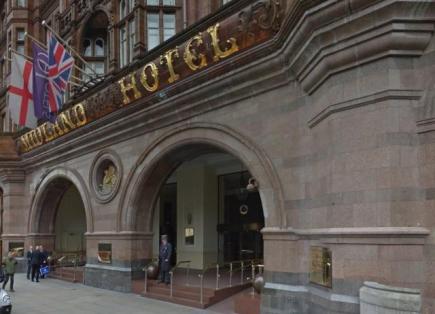 STAR POWER: The Midland Hotel, home to The French, is one of the most prestigious in the city (Image courtesy of Google Maps)
With The French missing out on a star, it means Manchester has not been part of the respected Michelin guide for 40 years.
Aiden Byrne's 'Manchester House' was also earmarked as a shoe-in for a star, yet the guide's undercover team of critics found the city wanting.
Mancunian gourmands have been clamouring for a return to the international dining scene, an accomplishment that Rogan says will happen sooner or later.
He said: "A star and two stars, in a city, it does make all the difference.
"I think internationally, it does need restaurants to stand on the world stage. It does need somewhere like that for the international visitors.
"It's really on the up and I know lots of operators in London that are sitting up and taking notice of what's happening in Manchester and are probably thinking of branching out up here."
Despite tasting the bitter taste of disappointment, Simon is still proud of what he and his team have achieved in such a short space of time.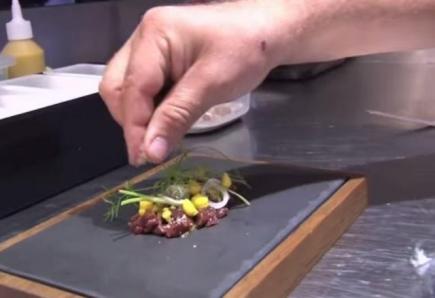 FINER DETAILS: The French chef knows there is still plenty of work to do (Image courtesy of The Caterer)
He added: "It's not all about stars. Let's not forget, it [The French] has achieved a great deal in its year and a half.
"Let's think about all the positives rather than the one negative thing that's happened."
The UK was awarded 14 new stars in the latest guide, one of which went to Rogan's London Mayfair restaurant, Fera.
The decision to overlook Manchester is confounding chefs and critics alike, with many wondering just what more can be done to earn a star.
But for Rogan, it's a case of making mountains out of mole-hills.
He said: "I think there's been a bit too much made of it. The less said about stars the better.
"Everyone just get on with it. It will come to someone one day."
Image courtesy of StaffCanteen, via YouTube, with thanks.