It was the incredibly inviting aroma of freshly baked dough from an open wood fired oven in Naples that led me to discover the best pizza I had ever tried.

The rich tomato sauce complemented by the flavour of fresh whole basil leaves overlaid with juicy chunks of white buffalo mozzarella, to give the teeth something soft to bite into, was the most satisfying combination of ingredients I had come across.
Did I mention the famous Neapolitan crust was perfectly crisp surrounding the centre like a crown?

Second best to this was served in a West Coast restaurant I stopped in while driving along the Pacific Coast Highway – the smell of an open wood fired oven always takes me back there.

The Punk It Up DoughIY kit claims to have "everything you need to create an authentic San Franciscan sourdough pizza" so I was looking forward to attempting to recreate the West Coast pizza in my kitchen here in Manchester.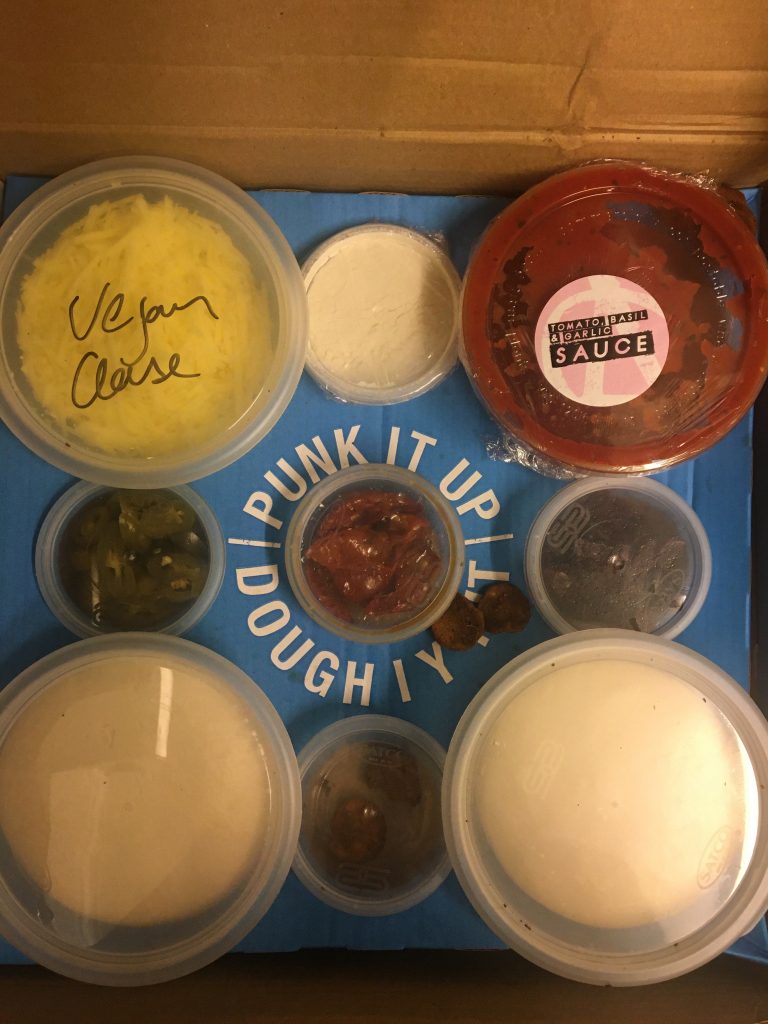 The kit includes two 48-hour proofed sourdoughs, San Marzano Tomato, Basil & Garlic Sauce, mozzarella and a choice of four house-style toppings as well as a cocktail.

As someone who cannot stomach pineapple on a pizza, non traditional topping options such as onion bhaji or chilli chocolate pulled beef made my gut want to run very far in the opposite direction, but curiosity overruled.

The kit was well presented but it was disappointing to see just two slices of vegan pepperoni until I discovered rest scattered under the tomato sauce box.

This may have been because I did not carry it flat, but perhaps it needed a more secure seal.

Thankfully there were no other stray ingredients.

Topping portions seemed generous for two pizzas, but without previous experience in pizza construction I was a bit lost.

That said, the five slices of juicy sun-dried tomatoes each had to be cut in half so there was enough to spread around.

The dough felt very soft and bouncy, the kind you just want to keep squishing in your hands, and it had a mouth watering aroma.

As someone who enjoys raw cake batter, I couldn't resist trying a piece and it was truly delicious!

I had not worked with sourdough before, so I assumed the air bubbles that formed while rolling were normal as I resisted the urge to burst them like bubble wrap.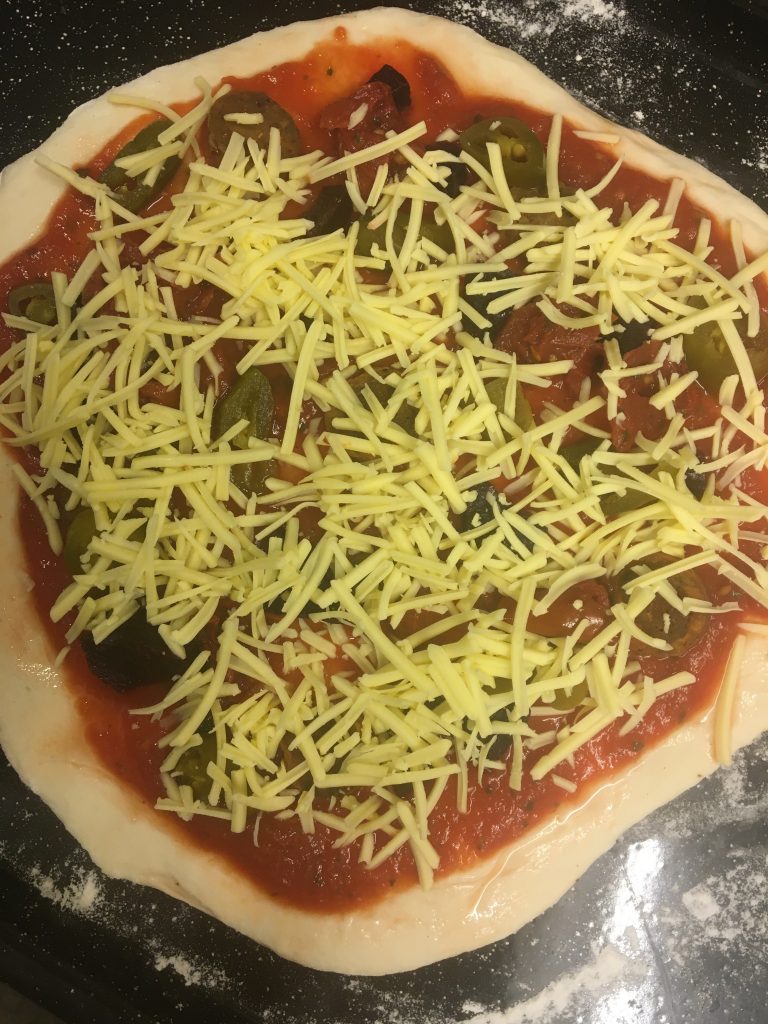 In my opinion there are two things that define a good pizza, firstly a properly cooked thin base accompanied by a rich flavour tomato sauce.

The basil and garlic fragrance that released while removing the lid of the San Marzano was enough to tease taste buds.

The consistency was a bit too runny, but this was compensated for by flavour, unlike the chilli balsamic beetroot, a non traditional pizza topping which did not excite my pallet.
The dry appearance of the vegan pepperoni meant the finished product was not exactly aesthetically pleasing but this was all hidden under the vegan cheese which to my surprise was very creamy.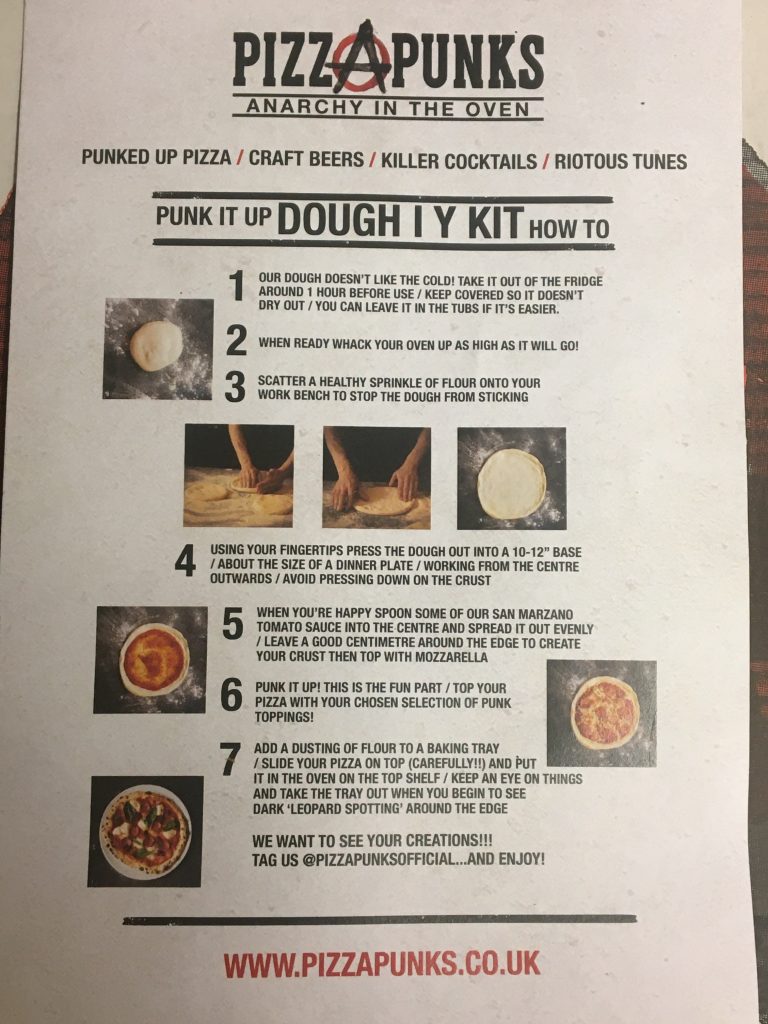 Cooking time and temperature were not mentioned in the instructions.
I blame this for the fact the pizza came out of the oven, dry.

The cheese was delicious before being baked, but if I expected a stringy mozzarella result I would have been very disappointed.

Over all I enjoyed the toppings but would keep chilli beetroot as a side salad in the future.

All the time consuming mundane work of chopping and peeling is done for you so you just need a bit creativity and an appetite to enjoy this concept.

This pizza did not transport me back to that hilltop in Naples or the Pacific Coast, however it did bring a fresh new pandemic-friendly social experience to my kitchen.

Pizza Punks may well be out to cause "Anarchy in the oven" but there was no anarchy from my taste buds!

Christmas Pizza Party in a Box for two, with cocktails included, are £29 and are available to order online now