Manchester's diners will soon be able to snap themselves a free meal – simply by taking a picture of their food, courtesy of pop-up restaurant The Picture House.
The world's first pay-by-picture eatery will offer Mancunians a one day chance to get involved in the growing trend of 'food-ography' as a way of settling their bill.
The evening, hosted by Birdseye on June 26, will allow customers to not pay a penny for their food if they post a photo of it to Instagram, Twitter or Facebook using the hashtag #BirdsEyeInspirations.
Marketing Director of Birdseye, Margaret Jobling said: "Taking photos of food enables people to show off and to share their meal time moments – from the everyday to the very special. 
"We wanted to tap into this trend and create a new reason for people to talk about and sample our Inspirations range."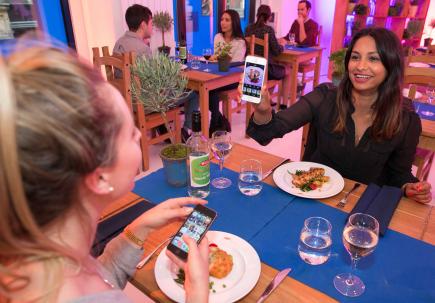 SAY CHEESE: Diners will get meals for free if they take a picture of their food
The idea, which was successfully previewed in London's Soho back in May, comes after research carried out by Birdseye found that 11% of Mancunians admitted to not being able to go a day without taking a quick pic of at least one of their meals.
They also found that just fewer than half the people in the region (48%) regularly take photos of their meals and that nearly a fifth (18%) of Manchester residents say that 'food-ography' allows them to explore their passion for food.
A further 25% confessed to taking food snaps to mark a special occasion and 11% revealed they are obsessed with achieving the perfect shot of food on a plate.
According to Webstagram there are currently over 90 million pictures using the hashtag 'food' on Instagram.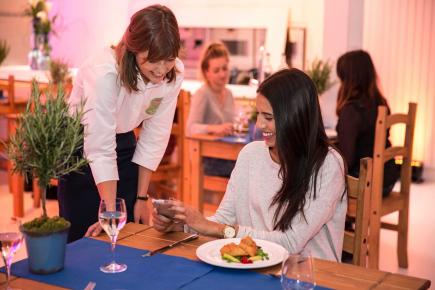 WORLD FIRST: The initiative by Birdseye could lead the way for other companies to do the same
The Picture House pop-up restaurant opens its doors at The Pioneer Suite, 3 Canal Street where diners will be able to enjoy a two-course meal.
People can apply for a reservation by emailing [email protected], with a limited number of randomly selected applicants being offered a table for two.
Images via The Picture House, with thanks