Ten years to the day since trans people were given the right to change their legal gender, MM caught up with Christine Burns MBE on how she managed to push through the pivotal bill.
The Gender Recognition Act (GRA) came into force on April 4, 2005 – exactly 10 years ago today – giving transsexuals legal recognition for the first time as members of the sex they choose to be.
We spoke to Christine Burns MBE, a Manchester campaigner who was pivotal in pushing the bill forwards and securing new freedom for trans people across the country.
"So much has changed in the last 10 years. What we were fighting for in those days was the basic legal foundations for people to be able to have a place in society," said Christine.
"The protections from discrimination in employment, the supply of goods and services, the ability to get treatment on the NHS, the ability to maintain your privacy and the ability to marry like everybody else.
"Within a couple of months of the law being passed, we all suddenly realised that we felt different. One of my colleagues summed it up as though she could walk around outside and feel she had a place there. And I think that actually lies at the heart of it."
In advance of the new legislation coming into force, Christine was asked by government officials to help prepare a document for the minister responsible for trans affairs at the time 'to give her a feel for the people she's talking about when she's stands in front of the press'.
Telling MM about the profiles of 100 trans people that she prepared for the minister, Christine admitted that 'even in those days, the majority of trans people wanted to do those anonymously'.
"They would be vague about who they were. And looking at them, I couldn't pick them out, apart from my own. 10 years ago, that's where the trans community was," she said.
"People had grown up with the sheer necessity of staying low because even though we'd started to establish all these legal protections, people were still afraid of the consequences of others knowing their background. But in the two or three years after the GRA was instated, it all changed."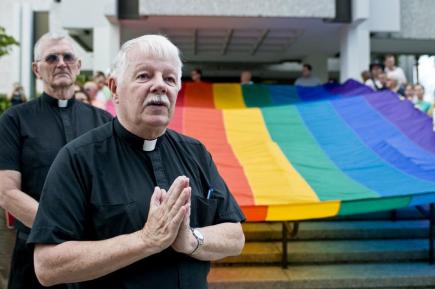 'PEOPLE PICKETING': Christine said that before the Act, the trans community were afraid to 'out' themselves and campaign in public (© Danny Hammontree)
Christine told MM that while the internet had a huge impact on the success of the campaign for the Act that she and others spearheaded, what was most important was trans people having the bravery to come out and identify themselves with the movement.
"We put ourselves out there from the very beginning because we thought it was important to have faces to the campaign – not only for trans people to see who was campaigning for them, but also for journalists and policymakers to be able to see who was asking for change," she explained.
"What we also hoped by doing that is that we'd show it wasn't dangerous – you could survive with people knowing you were a trans person.
"I think people were still very wary of doing that, but after the GRA it was like something changed in people's self image and they were prepared suddenly to be out.
"People were starting to get together more socially and go out and picket things, which is something we could barely do before the Act.
"We made all that change in the law without really mustering people to go out on the street because they were afraid to do so. An enormous amount has changed."
Under the Act, trans people who currently suffer, or have suffered from gender dysphoria (a mismatch between their biological sex and gender identity) and have had medical treatment may apply to a government body called the Gender Recognition Panel for a certificate entitling them to change their legal gender.
To date, more than 2400 certificates have been issued, with the Act celebrated for having given trans people up and down the country legal endorsement of their gender identity.
With the number of trans people in the UK estimated at between 300,000-500,000, Christine admitted that although 'a lot of people subsequently haven't used the Act, the fact that it is there has actually change the psyche of trans people and it's then enabled the next wave'.
"The law in itself doesn't change anything, all it does is provide tools to protect yourself. If you want the world to change, then you've actually got to win people over in the social arena," said Christine.
"You've got to change the way the media represents trans people, you've got to change the way the everyday man or woman on the street thinks about trans people, and those can only be done by seeing a lot of trans people."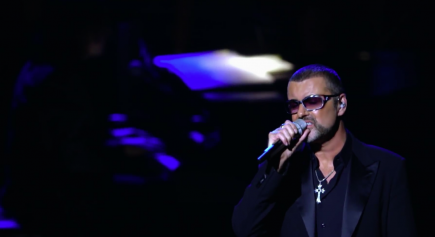 I'M YOUR (WO)MAN: Christine was shoved inbetween George Michael and Christopher Biggins in Time Out's original LGBT celebration list (© George Michael, via YouTube)
Four years ago, Christine's achievements were celebrated in a Time Out 'Power List' of the most influential LGBT icons in Britain.
Positioned at number 96 between George Michael and 'talented pantomime dame' Christopher Biggins, Christine described her inclusion as the only trans person on the list as a 'clumsy and cack-handed' attempt at recognition.
Later, she was invited onto the Independent's Pink List to be a judge, transforming it into the Rainbow List as she 'argued the case for a significant increase in the number of trans people being featured for good reason'.
And as a result of her years of dedicated work for the trans community over the past couple of decades, she was awarded an MBE in 2004 for her services to 'gender issues' – something that has caused some tension over the years.
"Lots of people have mixed feelings about awards," Christine admitted.
"I've been a judge on the Rainbow List for a couple of years, and I took that role very seriously, because nobody goes into this kind of work with the intention of getting awards. You know, there's easier ways of getting an MBE!
"But when they come, it is actually important to the individual regardless of what they say because it's still nice to be recognised.
"But actually the more important thing is that in order for somebody to receive an award like that for campaigning on behalf of trans people, then people in authority actually had to think that particular cause is worthy in and of itself.
"So that itself is a mark of progress – that you can actually get awards, you can gain recognition because looking after and caring about trans people is an important thing."
In December, the issue of the state of global trans equality was brought to the public's attention with the tragic suicide of American trans teen Leelah Alcorn, after her conservative Christian parents refused to accept her gender and denied her request to begin transitioning.
Speaking about how she felt when she heard the news, Christine said: "Well, I don't know a trans person who didn't look at that and think we've known it all along, it's not news to us. We've seen so many suicides, the statistics are scary.
"Going back to when I was 12 years old and knowing there was a name for people like me, reading it in the papers, there was no concept that there could ever be any listening ear for young trans people.
"Every trans person knows the consequence of that: you have a puberty that's inappropriate and lots of people spend a big part of their lives paying for some of the irreversibility of aspects of that.
"For the most part, that means those people were once children with trans thoughts and denials so it's good that now we're starting to make some in-roads into providing the support for those parents and children in that position.
"I think that's going to change what trans people are in the future. If we become a group where for the most part, people have had the support they needed as children, they will grow up very different people than the thousands upon thousands I have known through my work."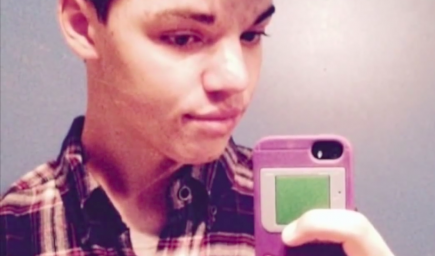 'THE PARENTS WERE LISTENING TO THE WRONG VOICES': Leelah Alcorn's parents weren't necessarily to blame for her tragic death, says Christine (© WCPO, via YouTube)
Leelah's parents were widely criticised on the internet for allowing their religious intolerance of their daughter's gender to cause her suicide, and we asked Christine how society can start to tackle the issue of religion standing in the way of trans equality.
"I don't think there's a simple answer to that. I don't even know where to start, honestly – I wish I did," she said.
"I mean, it's terribly, terribly sad, because we've lost a child. I don't want to say that her parents were intolerant, because they were listening to the wrong voices, they were being misinformed, they were given bad advice and as a result they blindly exposed their child to a form of abuse.
"That's so ingrained in a specific culture, particularly in the Midwest of the US. I think it's different here, we just don't have that, but I don't know how you'd get that out of the system because it's self-sustaining.
"I hope in the end maybe America can sort itself out in that respect, but it's not just about trans people, it's not just about gay and lesbian kids, it's about a whole culture based on medieval beliefs which have then been hijacked by people for their own ends."
Christine cited an incident with Pope Francis in February when he compared transgender people to nuclear weapons, describing his remarks as 'painting a target on the back of among a billion people'.
"That can't be good, at the least it's irresponsible, but I want to balance that with the thought that the vast majority of ordinary Christian people are very kind – they don't wish harm upon people," she said.
"A lot of things are done in the name of their religion. For example, when we were passing the GRA bill through the system, we were opposed by a particularly dedicated clique of three or four people from the Evangelical Alliance.
"They claimed their organisation has a million supporters, but for many of those million 'supporters', I don't think they had a clue what was being done in their name."
And just two days after the first election debate in Salford which saw the seven leaders go head to head over all issues ranging from welfare to LGBT rights, we asked Christine which party is most committed to trans equality.
"That's difficult because I think you can only judge a party on the policy questions in front of it. I was a Conservative and a grassroots activist for some years.
"I stopped that in 1997, but it was interesting that when I came out, while I was still the secretary of a branch in deepest Cheshire, the people actually were immensely supportive – I've seen worse treatment within left-leaning parties, so you can't judge politics in that way.
"I've written at length that although Labour led the way in terms of finally bringing legislation to the table after 1997, they didn't half put some obstacles in the way and did some things which were actually profoundly unhelpful.
"So it's not black and white. The Green Party is apparently the most trans-friendly, but then one of their prospective candidates in Cambridge recently came out with a whole load of unfortunate stuff that he's then had to apologise for. On the other side of the spectrum, Ukip has a senior officer who is a trans person.
"I'll tell you what the good news is, though: we have an unprecedented number of trans people standing in the coming election – I think at the last count it was either 10 or 11 in all parties, being supported as prospective candidates. I think that underlines that a trans alliance can transcend party boundaries."
Reflecting on how much has been accomplished for equality for the UK trans community with the introduction of the Act, Christine was modest about her achievements.
"I mean it was a huge group effort. We're always, all of us, careful to acknowledge that," she said.
"Three or four of us stood at the pinnacle of a huge community who had actually put aside their differences and were behind us. We gave leadership and fortunately were able to deliver! And of course, I feel proud for being a part of that.
"But there are all the younger people who've grown up in a different world, standing on the shoulders of what we and our predecessors did or not – and I can look at that and think, 'yeah, maybe we actually had a part in enabling that'."
Top image courtesy of Danilo Urbina, with inset from Plain Sense, with thanks