Early morning's seldom seen magic will be on show for all wide awake eyes in Manchester this weekend, with an exhibition that's a chronicle for the future.
The Not Quite Light Weekend features photographs taken at dawn of a streetlight-flecked Manchester as day slowly embraces everything from its towering outlines to its nooks and crannies.
The images are the work of local photographer Simon Buckley.
Manchester's regeneration surge over the last two or three years has captivated the Bolton-born photographer, sparking an effort to produce pictures that have an agenda beyond aesthetics.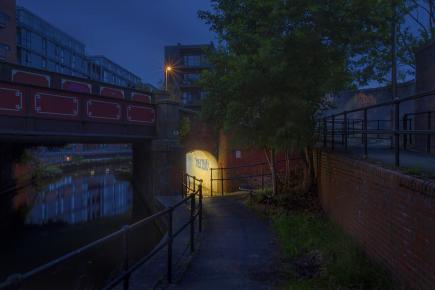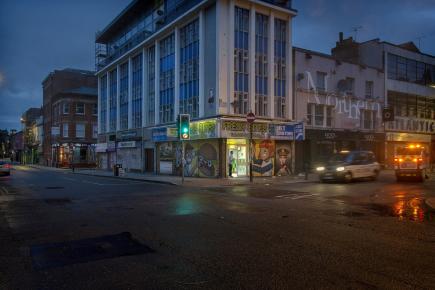 "I've not just gone for pretty views," Simon told MM
"I've tried to tell a story and leave clues for future historians as to what Mancunians might have been thinking about their city as it changes.
"We're going through a very particular period of change at this time, so I'd like to tell about how Mancunians felt about it.
"It's a social history thing as much as art. It's my feelings around my city changing."
What started out as a photo course hosted by Simon at the Arndale Apple Store has quickly manifested – within three weeks – into mini-festival proportions.
Overwhelming enthusiasm for Simon's work from the city's creative community has now led to talks, debates, and three Periscope broadcasts this weekend to accompany the Not Quite Light exhibition.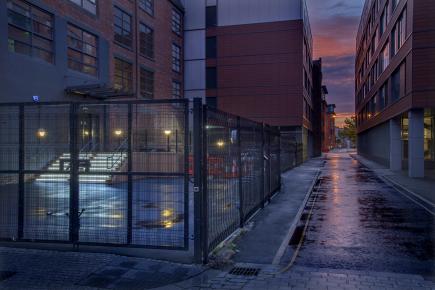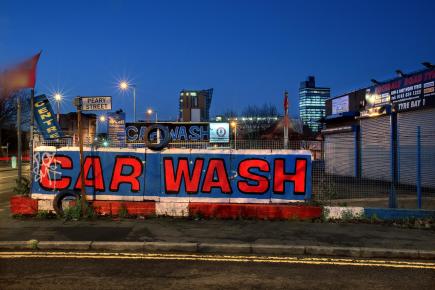 The exhibition is on show from April 1 to 3, on a large plasma screen in a shop window at the Hive on Lever Street, with a screening also due to take place at a charity event DoNation at Redbank Co bar on Saturday evening.
As part of the Not Quite Light Weekend, Simon will also be leading a guided tour around the areas featured in his work, sharing insight into the social history behind the pictures.
"To me, heritage is a state of mind, not just bricks and mortar," the photographer said.
"That's what draws me to certain pictures – not because it's visually nice, it's because often layers of things in the picture, whether it's architecture or things in the foreground, which relate further back."
Not Quite Light has certainly come a long way since the photographer's initial flash of inspiration 14 months ago on an early evening dog walk around Angel Meadow.
The area, once the site of Manchester's largest cemeteries where around 40,000 people are buried, is still one of the photographer's favourite places to shoot.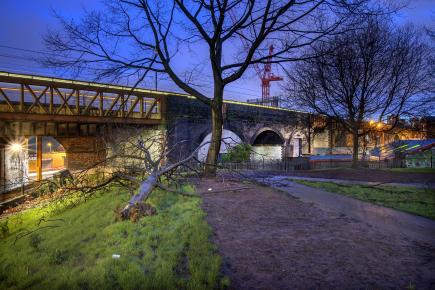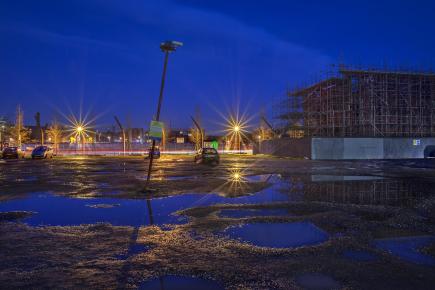 "I looked up at the CIS building with the lights glowing down across St Michael's Flags and just thought 'what would it be if this light brought these bodies back to life, and what would they think of the city around them'?" he said.
"What would they think of what we've done with their city?
"That's where the soul of Manchester still exists. I think around there, because it hasn't really been regenerated yet you still get the sense of Manchester ghosts and what it was."
The old industrial contrast with modernism in Ancoats also particularly fascinates Simon, who used to live in the area and has spent the whole of his adult life in Manchester.  
The city has long been special to him since he first made weekend trips to visit as a teenager, and thanks to his work he now feels closer than ever to it.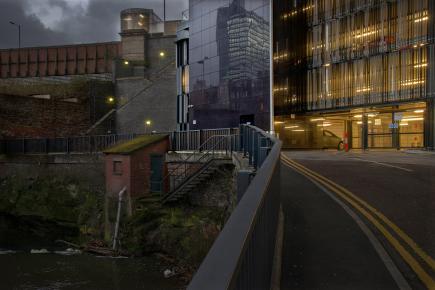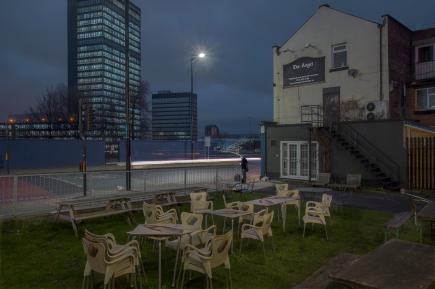 "I like the regeneration there," he said.
"They've kept the soul of the place. You sort of feel that Manchester's still at work there.
 "It's a very dynamic city and it's made me love it more than ever – for all its dirt and grime!
"I've come to understand it in a way which I've not done in all the time I've lived here."
If all goes well, there are hopes to repeat the Weekend on a grander scale this December with a Festival of Light inspired event.
For the full programme of events for the Not Quite Light Weekend click here.