A new Bolton-based company has launched a range of slippers in time for Christmas – and Manchester Dogs' Home are set to be the unlikely beneficiaries.
LazyDogz, which launched this autumn, has created an array of stylish handcrafted footwear, with each item aptly given a dog's name, such as Coco, Butch or Rex.
And the canine thread that runs through each shoe goes beyond simple branding, with a pound from each sale going to the animal rescue centre.
Manchester Dogs' Home is one year into a three-year rebuilding project after the devastating blaze in September 2014.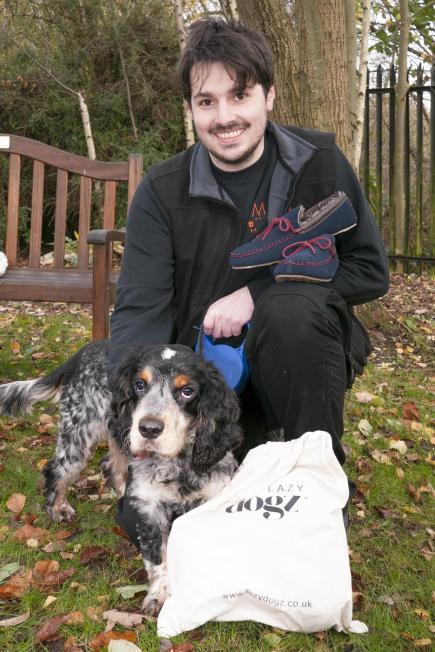 IF THE SHOE FITS… LazyDogz said that donating to Manchester Dogs' Home  is a 'good fit' for them as it's local and faces huge cots
"Both me and my business partner are dog lovers, and obviously we heard about the terrible fire that happened at Manchester Dogs' Home," managing director Paul Jackson told MM.
"With the massive costs that they're faced with to get the thing back up and running properly, and with it being a reasonably local charity, it's a really good fit for us.
"We've recently launched this brand of slippers and what we wanted to do was to attach a charitable element to it all.
"We're dog lovers, it's an awful tragedy, and we can do a little bit to help, so why not?"
The dogs' home lost 60 animals in the arson attack last year, provoking an outpouring of emotion.
And LazyDogz hopes that it can help make the temporary shelter block a permanent fixture.
With a cosy 'His Dogz' and 'Her Dogz' element, the company is encouraging people to share photos of themselves in the slippers, accompanied by the hashtag #LazyDogzLovesMDH.
Mr Jackson – who owns three toy poodles, with the suitably sophisticated monikers of Thierry, Tallulah and Crunchie – revealed the thinking behind the quirky name.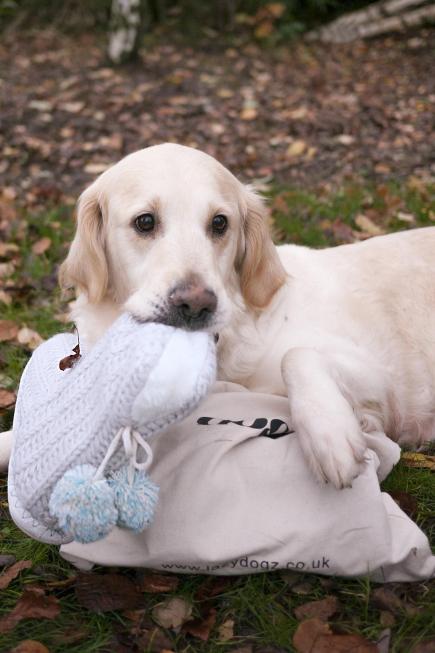 'WE ALL LOVE LOUNGING AROUND WITH OUR DOGS': LazyDogz let you get comfy with your favourite canine and give to charity
"We're all a little bit lazy at the weekend and we all love our dogs," he explained.
"So actually, a really great name for a slipper brand is LazyDogz – we thought it was a great fit for a slipper package.
"LazyDogz is as much a lifestyle brand really, it's celebrating that you love your dog and you love lounging around with your dog, so we've put a social media campaign together.
"We're quite open-minded with it, but we're going to contribute a pound for every pair we sell and see where we end up at Christmas."