A dance and physical theatre group has found a creative way of approaching mental health issues by reaching out to sufferers with dance workshops and a short film.
Mental health has shot to the top of the political agenda in recent years, with many taking an interest in the subject, with campaigners and activists arguing it should have parity with physical care.
Based out of a theatre school in Droylsden, Hidden Issues aims to educate and highlight anxiety and how it affects young people in the community, but goes unnoticed.
The scheme's creator is Stacey Pepworth – a theatre graduate who has suffered from anxiety issues for much of her life, with it becoming particularly acute during her time at university.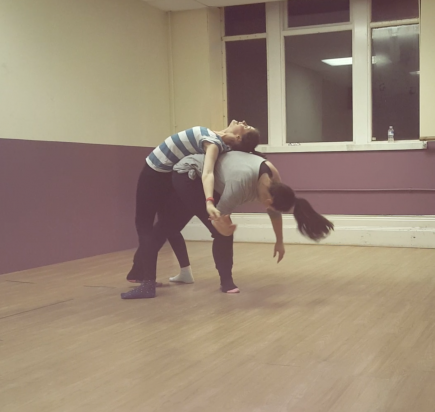 SUPPORT: Stacey believes that creativity is an effective outlet for anxiety
After spending several months researching anxiety, during which she realised many people didn't even know it was a mental health issue, Stacey decided to start a project that would bring it to the public's attention.
She initially considering doing talks in her community on the subject, she used her passion and experience of dance and physical theatre to put together a group that would combined those mediums with photography and film to achieve her goal.
"It wasn't something I felt like I could talk to anyone about as it wasn't ever easy to explain," Stacey told MM.
"It was only when I went to talk to a doctor that I realised exactly what I was suffering with.
"I have been extremely grateful to have met several people who have shared their personal experiences with anxiety and how it has affected their lives.
"The process has been eye opening as there are so many people who suffer and keep so quiet about it as they feel not many people understand."
Hidden Issues allows people to come together to dance, reflect on their own experiences and real issues, act creatively, hold open discussions on anxiety, and reach out to sufferers on social media.
It has proven a hit with people around Manchester, who have engaged with the project and taking a real interest in both the message and helping to get the message out.
Stacey hopes that Hidden Issues can be a release for people who are 'too scared to speak up' but are searching for an alternative to conventional forms of therapy.
"For me, anything creative forces you to use your imagination and to think about things, therefore it immediately takes away that thought process from over thinking about your anxiety," she said.
"Dance allows me to be myself and to leave everything at the door. It is my sense of freedom where I can express how I feel without having to tell anybody in words.
Looking for a #manchester based #photographer & #filmmaker to help out with the project? #volunteering #experience #portfolio @O2UKThinkBig

— Hidden Issues (@hidden_issues) January 26, 2016
"The process has been eye opening as there are so many people who suffer and keep so quiet about it as they feel not many people understand."
The project is now backed by O2's Think Big – an initiative that provides funding for 16-25 year olds to create digital projects that benefit their communities.
And Stacey, as project leader, hopes to create a short film using dance as the main medium to raise awareness and to educate people about anxiety.
Having successfully put on two dance workshops during January more are on the horizon, and Hidden Issues are now setting up some for adults.
This, Stacey hopes, will not only allow people of all ages to help deal with anxiety issues, but come up with new creative ways to educate others on mental health problems.
"It was my dance teacher who initially suggested the idea that I should look into O2 Think Big and apply for the funding," she explained.
 "I found out that I got the funding last September and since then I have thrown myself into the research process and gaining people to come on board with the project to help its success and to create my vision."
Stacey was joined in the workshops by various dancers and performers from across Manchester, some of whom had experience of dealing with anxiety and were willing to share their experiences.
 She encouraged improvisation to express and explore the physical and emotional symptoms of mental health issues like anxiety.
The short film will feature Stacey's research for the project and a performer in London is hoping to use her drama school to help with raising awareness, and is also to feature on the footage.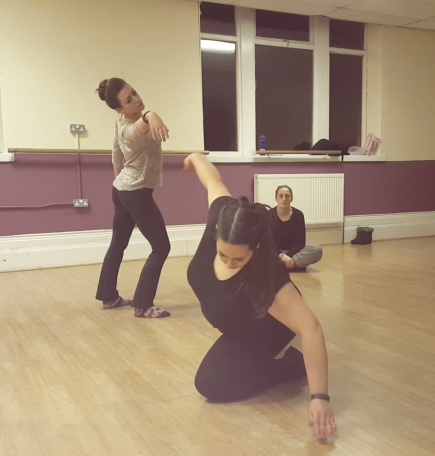 EDUCATION: The hope is that Hidden Issues will help improve understanding of menal health issues
Alongside the film, which Hidden Issues hopes to have completed by the summer, the group makes use of photography, raising awareness via Instagram, and hopes to begin networking with an anxiety charity in the long term.
Stacey hopes this creative and innovative approach will offer another avenue to mental health sufferers who struggle to open up about their problem.
She believes that tapping into someone's creativity and imagination can distract them from such issues and help provide more positivity when it comes to tackling the problem.
She said: "I will always remember someone saying, 'how can you be ill, you look perfectly fine?'
"If one person watches our piece and relates to what we are showing or feels they understand more about anxiety, then I feel our job will be complete as it is all about people relating to what we are portraying and being educated on the topic."
The group is currently looking for a volunteer film maker who would like to come on board, and need further help from graphic designers, musicians, dancers and photographers.
Contact Hidden Issues for more information.