As you've stood daydreaming at Victoria station or raced by to catch a departing train, would it be fair to say the small red-brick hairdressers that lies opposite has never registered deeper than your subconscious?
Unless you're often nipping in for a trim, you'd have to be in your 40s to remember the building in its heyday.
This unusual glass-topped design used to be the access to an underground bar owned by the British Railway Staff Association.
It operated as a typical working men's club during the 70s and 80s before closing in 1992; live organists and cabaret acts used to fill the two rooms every weekend for its hundreds of members.
Luckily for those of us too young to recall the bar's fascinating underground past, the new breed of urban explorers, armed with their superstitions and their smart phones, are willing to venture in so we can roll back the years and take a look inside abandoned havens like this one.
Local explorer Jake Parr is the most recent who has delved down into the derelict club. Along with his pal Ryan, the two dared to sneak in after dark and give us Mancunians a real flashback to yesteryear.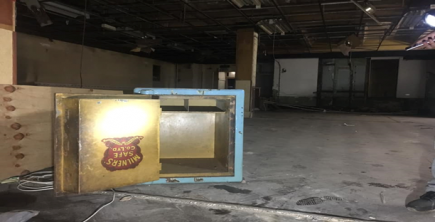 Jake was quick to marvel at the size of the club when he chatted with MM, admitting that it was "absolutely huge" and way bigger than he expected. The club sprawls right the way under the station approach and even under the platforms.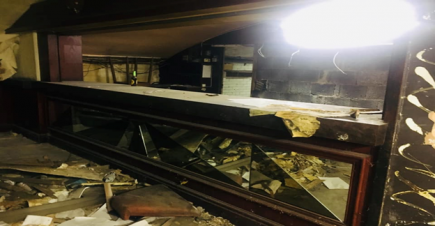 "It was quite surreal really. It's one thing being in an abandoned place, but to hear footsteps and voices above you from the station was crazy, a bit unnerving to be honest.
"There was definitely a creepy feel down there. It felt like a forgotten place."
As Jake wades from room to room, glimpses of forgotten posters and drinks bottles remind us of the memories that these walls enclose. A line up of decades-old drink cans is a souvenir reminding us that despite its derelict state, these walls are brimming with history.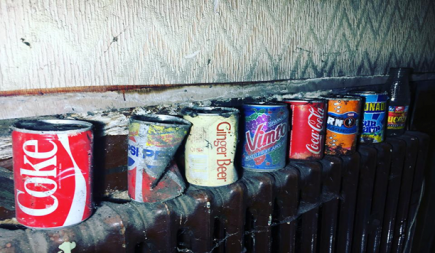 Jake's favourite feature from the 80s nightspot was the Victorian lift that still remained intact next to the staircase.
Along with the Victorian light bulbs and detailed woodcarvings on the banister, he admitted that the best feeling whilst urban exploring is coming across things from generations gone by.
"I love all the history and I think it's important that there is still some people who try and keep it alive. I say this on my page – and I really mean it – that for me it's all about bringing history to life and bringing memories back to the people."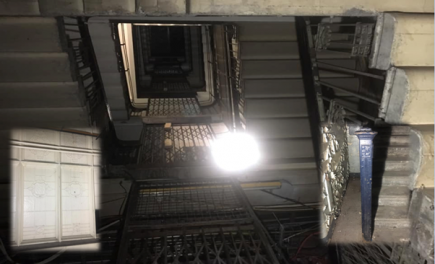 He certainly seems to have done that this time, with comments pouring in on his social media channels from revellers and railwaymen with all kinds of memories, be it of weddings, old friends or just previously forgotten parties.
This may not be the last that we see of Jake though, not only because of his day job as a TV actor, but because of his burning obsession to uncover the deeper secrets of underground Manchester which he thinks is yet to be uncovered in full.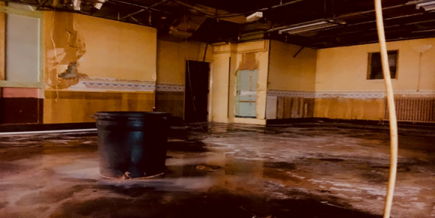 "I don't doubt that there is an underground city underneath Manchester, with police stations and control rooms! I have found maps in the library and from what I've found out they seem to be accurate. So keep an eye on my channel for more coming out soon!"
Urban exploration seems to be a niche hobby that social media has expanded into a huge mutual interest between many of us.
As Jake said, keeping the history of our city alive is so important, so if you have any pictures from the BRSA club in its heyday, do send them in to us at [email protected]. We'd love to share them.
And don't forget to give 'Exploring with Jake' a like on Facebook!  
Images courtesy of Jake Parr, with thanks.